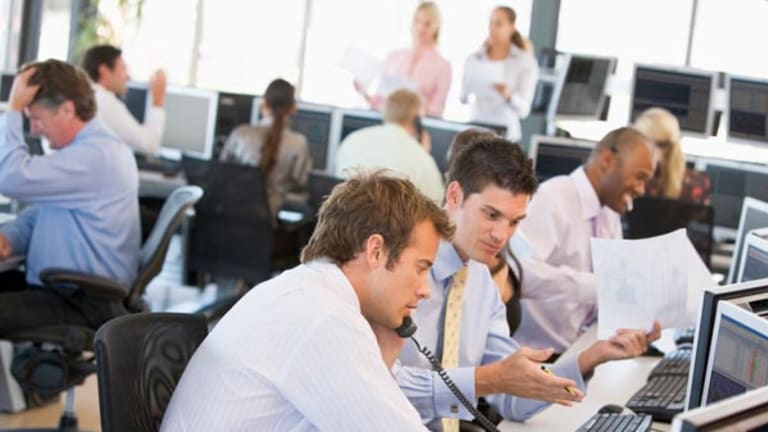 J.C. Penney, Wal-Mart: Hot Trends
J.C. Penney, the discount retailer, is planning a major overhaul of its stores.
NEW YORK (
) -- Popular searches on the Internet Thursday include
J.C. Penney
(JCP) - Get Report
, as the discount retailer is planning a major overhaul of its stores, bringing in a new pricing strategy and changing store layouts.
Instead of deep product discounts, Penney will now offer new, more predictable pricing on new products in a new presentation. The store's traditional deep discounting will go away next week, and beginning in August each Penney store will be divided into about 100 sections featuring specific brands or product categories. Two separate shops within Penney be added per month at each store, including the likes of the Martha Stewart brand and fashion designer Nanette Lepore. Some underperforming brands are expected to be cut, though it is still uncertain which ones may be shed.
The retailer is expected to release further details of the plan on Thursday.
Wal-Mart
(WMT) - Get Report
is trending as the discount retailer has ended a 30-year tradition by pulling its store greeters from overnight shifts at its 3,000-plus U.S. supercenters.
Wal-Mart has been re-assigning the jobs over the last six months in an effort to save money and ensure stores are properly equipped during busier times of the day. Wal-Mart representatives have said while greeters are an important aspect of the chain, keeping costs and prices for the consumer down are highly important as well. Many overnight greeters now have new positions like stocking shelves.
Netflix
(NFLX) - Get Report
is another popular search after the company's better-than-expected fourth-quarter earnings.
The company posted earnings of 73 cents a share on $876 million in revenue; analysts had anticipated earnings of 55 cents a share on $857.89 million in revenue.
The company's attempts to win back customers who left after its controversial price increase last year paid off, as Netflix added 610,000 U.S. subscribers during the quarter, leading to the boost in revenue.
The company also said it expected to post a first-quarter loss of 16 cents to 49 cents a share on revenue of between $842 million and $877 million. Analysts forecast a loss of 30 cents a share on revenue of $847.8 million.
The chatter on Main Street (a.k.a. Google, Yahoo! and other search sites) is always of interest to investors on Wall Street. Thus, each day, TheStreet compiles the stories that are trending on the Web, and highlights the news that could make stocks move.
-- Written by Brittany Umar
.
Brittany joined TheStreet.com TV in November 2006 after completing a degree in Journalism and Media Studies at Rutgers College. Previously, Brittany interned at the local ABC affiliate in New York City WABC-TV 7 where she helped research and produce On Your Side, a popular consumer advocacy segment.