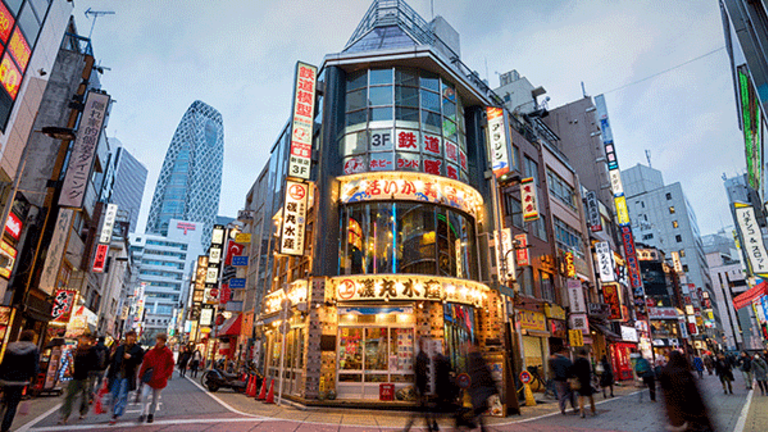 Japan Approves Legalized Gambling, May Add $30 Billion to Economy
'Integrated resorts' are now legal in Japan following a final parliamentary vote as gaming companies prepare bids to build resorts.
It's official, "integrated resorts" are now legal in Japan after the country's lower house of parliament today provided the final approval for legislation legalizing casino gambling in the world's third largest economy. 
The upper house voted to approve the bill Wednesday, as expected, despite staunch opposition. The bill was slightly amended during Wednesday's upper house, so the new legislation was sent back to the lower house for final approval.
Prime Minister Shinzo Abe and his ruling party coalition have touted casino gambling as a way to maintain tourism levels in the country following the 2020 summer Olympic games in Tokyo. The first casinos are not expected to open until 2023, according to analysts at research firm Bernstein. 
"It's not like the whole city will be taken over by casinos. These facilities will attract investment and do much to help create jobs," the Prime Minister said when questioned by an opposition leader, according to Japan Today. 
The opposition to the bill centered around public health concerns. A 2014 study showed that about 5% of the country's adult population had a gambling addiction.
Analysts at investment bank CLSA have estimated that Japan's gambling economy could reach $30 billion annually.
Japan already has some legalized gambling in the form of Pachinko pinball parlors as well as horse, boat and bicycle race betting, but this bill would expand the scope to include casino resorts.
Numerous American gaming companies have already expressed interest in developing resorts in the country of 127 million.
The next step in the process will be for companies to place bids to receive licences to build resorts. That process could take up to two years, analysts at Telsey Advisory Group and Union Gaming told TheStreet.
That timetable was also confirmed by MGM CEO Jim Murren in an interview with TheStreet.
MGM Resorts Intn'l (MGM) - Get Report , which has pledged to spend between $4.8 billion and $9.5 billion in the country, issued a statement Wednesday, reading in part "with an established, full-time development team in Tokyo pursuing discussions in Japan's cultural and business communities, MGM Resorts is well-prepared to pursue future expansion efforts."
Las Vegas Sands (LVS) - Get Report CEO Sheldon Adelson has said that his company is ready to invest $10 billion in Japan. "We will spend whatever it takes. We could pay all cash," Adelson said, according to Bloomberg.
Tokyo, Yokohama and Osaka were reportedly in the running for potential casino resorts.