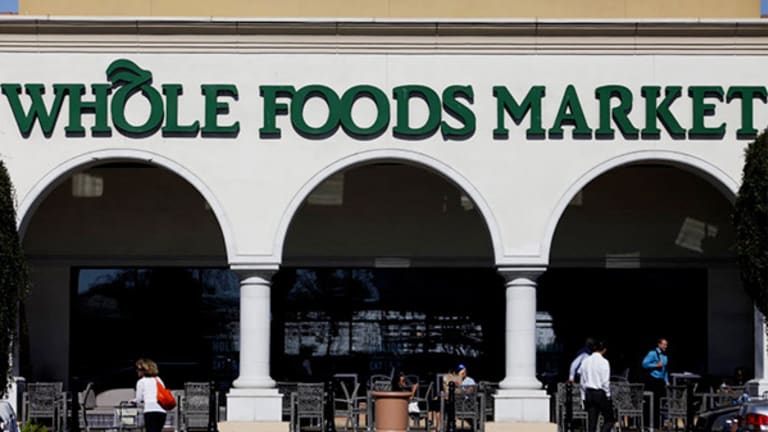 Jana Trims Whole Foods Position
Active investor Jana Partners previously had a 9% stake in Whole Foods.
Activist investor Jana Partners has reduced its stake in Whole Foods Market (WFM) to 8.2%, according to an SEC filing.
Jana previously had a 9% stake in Whole Foods.
The activist investor took a 9% stake in the grocery chain to pressure the company to speed up its turnaround while also exploring a possible sale.
Under pressure from Jana, Whole Foods announced five new independent directors and new board leadership earlier this month.
Shares of Whole Foods were lower nearly 1% during late morning trading on Tuesday.
Retail's downturn giving you the blues? Jim Cramer has a list of retailers that are currently oversold, giving investors a leg up one of the market's most volatile sectors.