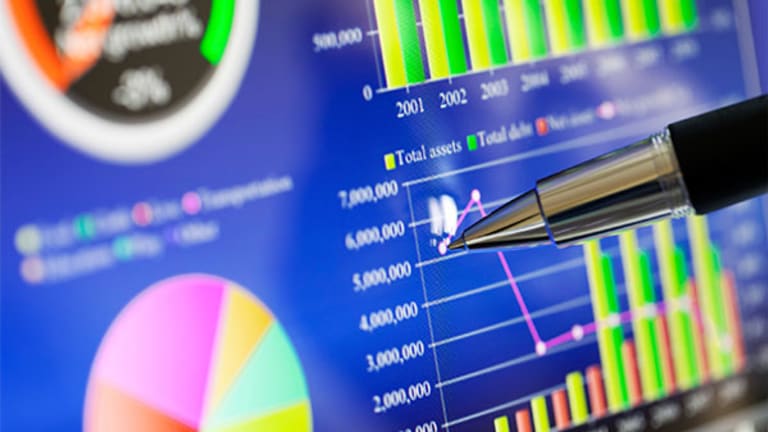 Jan. 29 Premarket Briefing: 10 Things You Should Know
U.S. stock futures are rising Friday and European and Asian shares trade higher after Japan's central bank introduces a negative interest rate policy
Updated from 6:35 a.m. EST.
Here are 10 things you should know for Friday, Jan. 29:
1. -- U.S. stock futures were rising Friday and European and Asian shares traded higher after Japan's central bank introduced a negative interest rate policy to boost the world's third-biggest economy.
The Bank of Japan said it was imposing a 0.1% fee on some deposits left with the central bank, effectively a negative interest rate, in the hopes that will encourage commercial banks to lend more.
Stocks in Tokyo jumped 2.8%.
2. -- The economic calendar in the U.S. on Friday includes the first estimate of fourth-quarter GDP at 8:30 a.m. EST, Chicago PMI for January at 9:45 a.m., and the final University of Michigan Sentiment Index for January at 10 a.m. 
3. -- U.S. stocks on Thursday rose in an unsettled session.
The S&P 500 rose 0.54%, the Dow Jones Industrial Average climbed 0.78%, and the Nasdaq increased 0.86%.
4. -- Amazon (AMZN)  said fourth-quarter earnings more than doubled but the $1 a share it earned during the period fell far short of Wall Street's estimates of $1.56. Revenue of $35.75 billion missed estimates of $35.93 billion. 
The e-commerce giant said operating costs jumped 20% during the quarter to $34.6 billion. Amazon said costs increased partly from expanding its Fulfillment by Amazon service for third-party sellers during the busy holiday season.
Amazon Web Services, the company's cloud-computing services arm, saw revenue jump 69% to $2.41 billion.
For the current quarter ending in March, Amazon said it expects revenue in the range of $26.5 billion to $29 billion; analysts expect revenue of $27.47 billion.

5. -- Xerox (XRX)  confirmed Friday it would split into two companies and give three board seats to billionaire Carl Icahn.
Xerox will divide into separate publicly traded companies: one containing its office machines and another housing its services operations.
The Wall Street Journal reported on the expected Xerox announcement on Thursday.
Icahn will get three seats on the services company's board. Icahn in November disclosed a stake in Xerox and said he would seek talks with the company about its future. With an 8.1% stake in the company, Icahn's hedge fund is now the second-largest shareholder after Vanguard Group, according to the Journal.
6. -- Microsoft (MSFT)  reported adjusted fiscal second-quarter earnings of 78 cents a share, ahead of analysts' expectations of 71 cents.
Revenue was $25.69 billion for the quarter, compared to expectations of $25.26 billion.
Microsoft beat Wall Street's estimates for sales in key segments, including its cloud-computing segment which saw revenue rise 5% to $6.3 billion.
7. -- Visa (V)  posted fiscal first-quarter earnings that rose 24% from a year earlier, as more people spent money on Visa's namesake credit and debit cards.
Visa reported earnings of $1.94 billion, or 80 cents a share, compared with $1.57 billion, or 63 cents a share, a year earlier. Adjusted earnings in the quarter were 69 cents a share, topping analysts' estimates by 1 cent.
Visa cardholders spent $1.305 trillion dollars on credit and debit cards in the last three months of a year, up 11.5% from a year earlier, on a constant-dollar basis. But the strong U.S. dollar remains a headwind for Visa, as the company's payment volume was up only 4.8% from a year ago when the dollar's fluctuations are added back into Visa's results.  

8. -- Boeing (BA)  won a $2.5 billion contract for 20 P-8A "Poseidon" aircraft from the U.S. Navy.
The company will make 16 of the aircraft for the Navy and four for the Royal Australian Air Force. The work is expected to be completed in 2018, reported the Puget Sound Business Journal.
9. -- Sonyundefined reported a 33.5% jump in quarterly profit as sales improved in its PlayStation 4 video game business.
Tokyo-based Sony kept its full-year profit projection unchanged Friday at 140 billion yen ($1.2 billion), which would be a reversal from losses in the previous fiscal year.
10. -- Earnings are expected Friday from Chevron (CVX) , MasterCard (MA) , Colgate-Palmolive (CL) , Honeywell (HON)  and AbbVie (ABBV) .