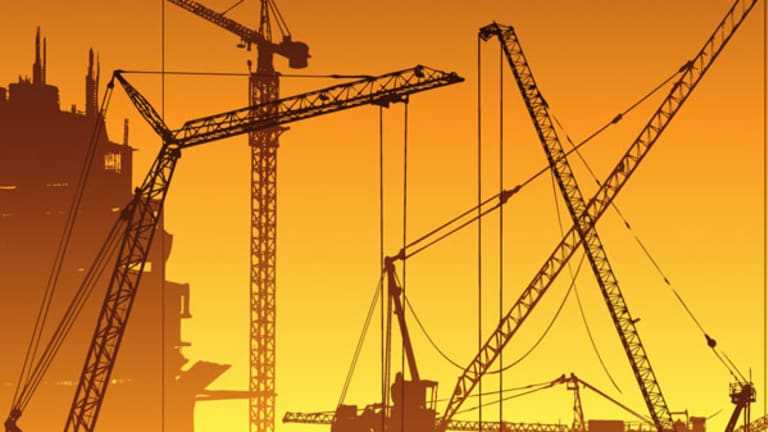 (Updated to include additional Immelt comments, plans to build a research center in suburban Detroit.)
General Electric
(GE) - Get General Electric Company (GE) Report
Chairman and CEO Jeff Immelt says he consulted with his legendary predecessor Jack Welch before cutting the company's dividend for the first time since 1938.
GE cut its dividend to 10 cents from 31 cents in February, less than two months after Immelt -- who called the decision the most difficult of his career -- said it would not be cut. Shareholders have sued the company over the issue.
"I said I wouldn't cut it and then had to cut it," Immelt said on
Charlie Rose
Thursday night. "...
One of the guys that I talked to for advice was Jack, my predecessor Jack Welch, and he -- you know, we just chewed on it. And he said, 'Jeff, look, you can go back on your word and be a smart guy or be a consistent dumb guy, okay?'"
Welch, widely regarded as one of the most successful CEOs in recent history, has cast a long shadow over Immelt since handing over the reins to GE in 2001. GE's shares are down roughly 70% since that time.
Last year, after GE missed its earnings target, Welch said on GE-owned cable channel
CNBC
he would "get a gun out and shoot" Immelt if he missed earnings again.
"Here's the screw-up: You made a promise that you'd deliver this, and you missed three weeks later," Welch said during the same interview. "Jeff has a credibility issue. He's getting his ass kicked. He apologized."
Welch did not return a call to his office Friday.
Immelt touched on a range of other subjects during the interview, though a major theme was American economic competitiveness with the rest of the world. Immelt lamented the fact that the American economy has come to rely so heavily on service and financial jobs, while so much manufacturing work has gone abroad.
"A middle class service job pays half of what a middle class manufacturing job pays," he said.
Toward addressing that concern, GE on Friday announced plans to build a research center in suburban Detroit which is expect to eventually create 1,100 jobs for scientists and engineers. They will work on manufacturing technology and software development.
"America needs a dramatic industrial renewal," Immelt said in a speech Friday at the Detroit Economic Club.