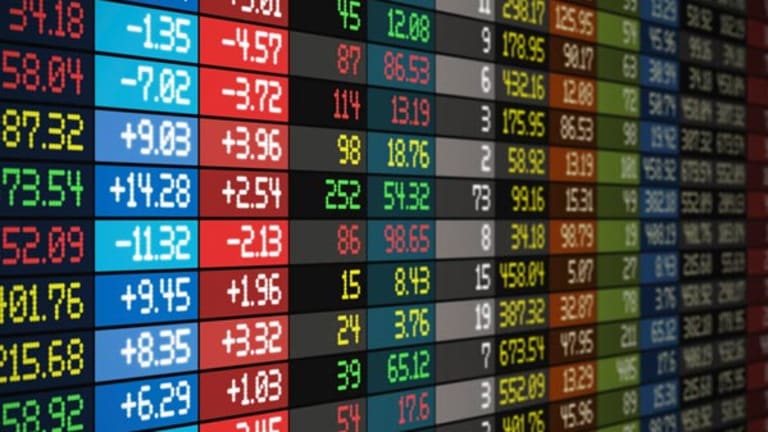 Jack LaLanne Was Fiscal Fitness Buff, Too
The legendary physical culturist, who died Sunday at age 96, spoke to <I>TheStreet</I> in 2008 about his book, <I>Fiscal Fitness</I>.
LOS ANGELES -- Fitness guru Jack LaLanne, who died Sunday at the age of 96, watched his bottom line as much as his waistline.
LaLanne said in 2006 that "I can't afford to die. It would wreck my image,"
AP
reported.
LaLanne died of respiratory failure due to pneumonia, in his home in Morro Bay on California's central coast.
"I have not only lost my husband and a great American icon, but the best friend and most loving partner anyone could ever hope for," Elaine LaLanne, his wife said in a written statement,
The Associated Press
reported.
He is also survived by two sons, Dan and Jon, and a daughter, Yvonne.
Jack LaLanne, the fitness guru who inspired television viewers to trim down and pump iron for decades before exercise became a national obsession, died Sunday at age 96.
LaLanne credited a sudden interest in fitness with transforming his life as a teen, and he worked tirelessly over the next eight decades to transform others' lives, too. His workout show was a television staple from the 1950s to the '70s. He developed exercises that used no special equipment, just a chair and a towel. He also founded a chain of fitness studios that bore his name and in recent years touted the value of raw fruit and vegetables as he helped market a machine called Jack LaLanne's Power Juicer.
LaLanne was born Francois Henri LaLanne in San Francisco in 1914 to immigrants from Oloron-Sainte-Marie in southwest France. His older brother, Norman, nicknamed him Jack, according to
.
In 2008, LaLanne turned his attention to money matters with the release of his book,
Fiscal Fitness
. At the time, the fitness legend spoke with
TheStreet
about the keys to mixing healthy living and smart financial planning. See video below.
Disclosure: TheStreet's editorial policy prohibits staff editors and reporters from holding positions in any individual stocks.