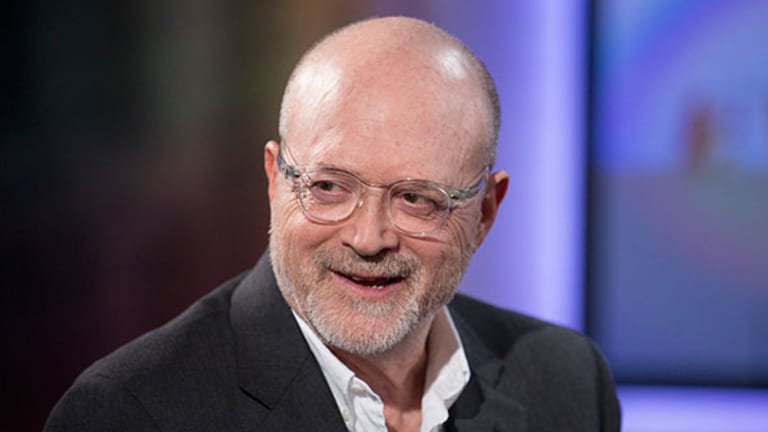 This May Be Why J. Crew's CEO Slashed Sales Price of His New York City Loft By 43% to $19.9 Million
There are reasons for everything.
There are reasons for everything.
J.Crew chairman and CEO Millard Drexler significantly reduced the price tag on his upscale Tribeca loft in New York City recently from when it was first listed two years ago. Considering Drexler reportedly owns about 8% of J. Crew, which has lost considerable value since being taken private in a leveraged buyout in 2011, it's not a far-fetched thought the hefty price cut on the loft signals a need for Drexler to raise some cash ahead of further worrying times for the brand.  
Drexler, 72, owns the 6,226-square-foot, five-bedroom loft on Franklin Street in New York City which has been up for sale since April 2015, luxury real estate listing site Mansion Global reported.
The apartment is listed on StreetEasy for $19.95 million, reduced from the original asking price of $35 million, posted on April 23, 2015. The listing site shows that Drexler has slashed the price four times since the original listing, from $35 million to $29.5 million in July 2015 to $24.95 million last January to $22.5 million this past July to the current price, posted on Feb. 28.
J.Crew did not respond to a request for comment.
Leonard Steinberg, president of New York City real estate agency Compass, told TheStreet that Drexler made expensive renovations on his Tribeca loft, therefore he likely assumed $35 million was a reasonable price point.
"The apartment was very overpriced starting out," Steinberg said. "It doesn't matter what you spend on something, it just matters what the market is willing to pay."
In November, J.Crew reported that third-quarter revenue declined 4% to $593.2 million and comparable store sales fell 8%.
Jim Cramer sat down recently with four market experts to talk about how to play the Trump tax plan. Click here to check out their recommendations.
Fitch Ratings said in a recent research note that the same-store sales decline can be attributed to "fashion misses combined with elevated price points", and the firm expects sales to continue to fall 3% to 5% annually over the next two years.
J.Crew has been struggling to reinvent itself to gain back customers being lost to fast fashion and discount retailers.
Fitch retail analyst David Silverman told TheStreet that J.Crew has suffered from refraining from participating in rising fashion trends. He said the retailer was slow to adopt an athleticwear component - which is a "major trend" that has taken off with companies such as Lululemon (LULU) - Get Report .
In October, J.Crew launched its first line of activewear in conjunction with its partnership with New Balance Athletics.
"Given elevated leverage, deteriorating operating trends and negative cash flow projections, debt restructuring risk is increasing in advance of J.Crew's May 2019 holdco note maturity ($567 million due)," Fitch said, predicting that the company will lose between $50 million and $60 million of free cash flow in 2017.
Last December, reports circulated that lenders were becoming more concerned with J.Crew's debt restructuring. The company carries $1.5 billion in secured term debt and a $350 million senior secured asset-based revolving loan facility.
Despite the risks, Silverman remained optimistic that J.Crew can turn its situation around.
"We certainly have seen brands that exhibit relatively quick turnarounds," Silverman said. "That opportunity exists for J.Crew because of its brand value and customer loyalty." He added that J.Crew has a fan base that is "borderline rabid."
But, J.Crew is still up against an extremely challenging retail environment, which led to the recent bankruptcy filings of everyday value price department store operator Gordmans (GMAN) - Get Report , appliances, electronics and furniture retailer HHgregg (HGG) and RadioShack successor General Wireless Operations.
Meanwhile, Jefferies predicted in a research note that if the Federal Reserve hikes interest rates at its meeting on Wednesday, which is a strong possibility, the retail sector will be further pressured.
"Our analysis has shown that retail stocks tend to experience multiple compression and underperform in rising rate environments," Jefferies said.
Editor's Pick: Originally published March 15.