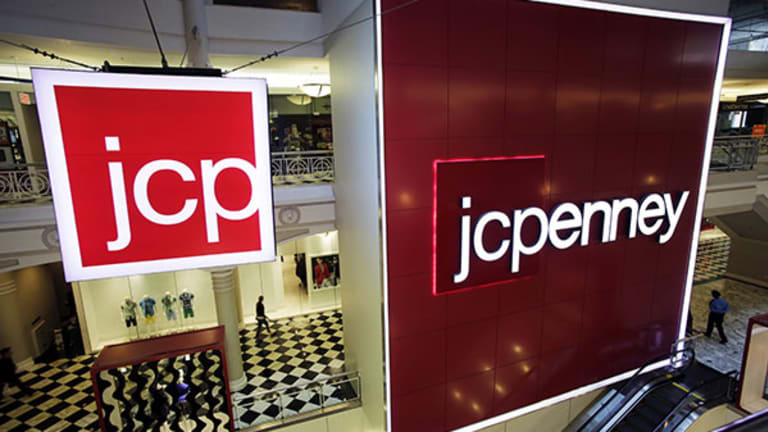 J.C. Penney Showers Love on Young Men With Apparel Launches
J.C. Penney launches several new value focused apparel lines that target Millennial men.
J.C. Penney launches several new value focused apparel lines that target Millennial men.
If you are a 25-year old working bro on a budget who so happens to value appearance, once-stodgy J.C. Penney (JCP) - Get Report  has some cool threads for you now hanging on its racks.
After a year of targeting women shoppers with enhanced shoe and handbag departments, new appliance sections and more Sephora cosmetics shops, J.C. Penney has launched several value-focused apparel lines that target Millennial men ahead of the holidays.
One of the newest is Argyleculture by Russell Simmons (photos below), which J.C. Penney says is a fusion between urban heritage and modern American sportswear that are meant for young working professionals. In other words, think Gap (GPS) - Get Report sweaters but with a heavy dose of cool infused by media mogul Russell Simmons. Polo shirts and pants go for $24.99 to $31.99, when sale prices are in effect.
"Argyleculture is for the stylish urban graduate who is driven and passionate about growing a successful career. By partnering with J.C. Penney, we have the opportunity to dress an entirely new audience of young and mature professionals who appreciate style," said Simmons. 
Another new young men's line J.C. Penney will highlight this fall is MSX by Michael Strahan. In what is the former New York Giants linebacker turned TV host's second apparel line with J.C. Penney, it mostly features affordable athleisure clothing. Yes, that means cheap yet stylish joggers for the millennial male that wants to hit up a weekend brunch in style. Rounding out the love for young men will be Decree, a mid-October launch that J.C. Penney says is "eclectic and trendy." A t-shirt will set a shopper back $12.99, a motorcycle jacket around $59.99.
It's probably a good idea J.C. Penney is going after the Millennial guy that is helping to fuel the overall strength in menswear.
Sales of menswear grew by 13% from 2010 to 2015, according to Euromonitor, as the number of men taking greater care in their grooming and appearance has been steadily on the rise in the U.S. More disposable income among millennial men as they advance quickly in jobs out of college has also spurred spending on apparel. "This demographic has a lot of spending power and is very opinionated about the style and fit of his clothes," said John Tighe, chief merchant for J.C. Penney.
J.C. Penney playing up its affordability factor when it comes more broadly to clothes has worked well under the leadership of CEO Marvin Ellison.  
The company's second-quarter same-store sales rose 2.2%, outpacing most apparel competitors in the mall. Gains were achieved in all months of the quarter. Top-performing businesses included Sephora cosmetics, home goods, footwear and handbags, while online sales also rose. Customer traffic increased, bucking the continued declines being felt across the bricks-and-mortar retail space.
Maybe if Gap were to take a page from J.C. Penney's playbook -- develop an affordable trendy line in concert with influencers such as Michael Strahan and Russell Simmons -- perhaps it wouldn't be in such a dire situation.