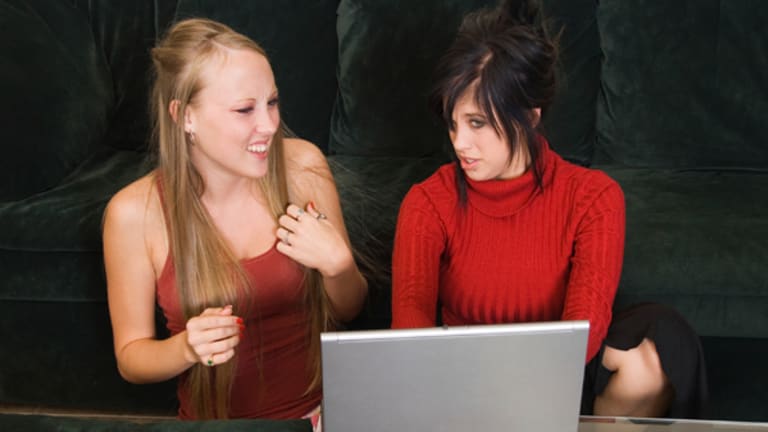 It's Too Bad Justine Sacco Got Fired
We might want to recheck how we, as a society, behave in a world driven and dominated by social media.
NEW YORK (TheStreet) -- By now you have surely heard what (former) Interactive Corp (IAC) PR director Justine Sacco did on Twitter (TWTR) - Get Twitter, Inc. Report while she was en route to South Africa.
If not, here's a quick, but thorough account from Business Insider.
Even though I don't condone or support what she said ...
I'll be accused of condoning it, supporting it, thinking it myself, giving Justine a free pass or wanting to have sex with her because she looks sort of hot in her profile picture.
I'm not trying to be funny.
These are the responses some cross section of readers will come with. I've seen it happen -- to me and others -- too many times before in similar situations. Because that's the type of society we live in now. One where we use the immediacy, ubiquitousness and convenience of social media to beat the living hell out of somebody else because she (gasp) made a mistake or he took an opinion (like I am) that you know you can get others to join you in mocking and denouncing.
While I don't want my child growing up in a world where people think of homosexuality the way the guy from "Duck Dynasty" does or people make idiotic and seemingly racist statements like Sacco did, I also don't want her moving up the ranks of a culture that doesn't give second chances.
I know what you're thinking. She'll get a second chance. IAC canned her, but, like a politician or star athlete, she'll rehabilitate herself, put some of her presumed PR savvy to work and, before you know it, be gainfully employed elsewhere.
It will be OK when she gets a second chance. Business Insider will run a story about it. Relatively speaking, the reaction will be muted. Because, she only gets a second chance after this social media collective we're all part of comes to an unofficial consensus that the public humiliation reached the necessary level.
What crap.

Because it ignores the emotional pain I have to assume Sacco's experiencing not merely as a result of what she did, but because we have nothing better to do than sit around all night waiting for a person we apparently despise to land so we can see how she'll response to the public stoning she received while in the air. 
But in this social media-driven society we don't have time to consider what other people go through. We're too busy using them to make ourselves feel better about ourselves.
I suck as a person because I consider one person's emotional state (and her father's and her family's), rather than mindlessly joining the lynch (no racist pun intended) mob of group psychology.
It's a twisted mix.
We're at the ready to pounce on things like this. It helps us feign ideal personal psychology. That's something she did and, as you can see from my outrage on Twitter, that's something I would never do. Because, of course, no person among the Justine Sacco haters on Twitter (and Facebook (FB) - Get Meta Platforms Inc. Class A Report and elsewhere) has ever muttered something racist or otherwise unacceptable under their breath, to friends or family, at the bar with the boys or around the water cooler with co-workers.
But, right, the rest of us ... we're just not dumb enough to do it out in the open air on Twitter! That's what makes Justine Sacco a person we should mercilessly ridicule and make an example of -- she was dumb enough to make a mistake in a public forum.
That's the intellectual differentiator?
I need a beer. And somebody else to make a mistake on Twitter or, better yet, Facebook because we've already adequately sacrificed Justine Sacco to the lions. She's no longer all that pretty to look at.
After you make your impromptu donation to AIDS relief efforts in Africa (of course, you were going to make one anyway, even if Sacco didn't fall off the cliff), give a couple bucks to organizations that work to prevent cyber-bullying or increase mental health awareness. You won't look so cool in front of your Twitter followers and Facebook friends, but you'll have made a less showy, much more genuine year-end charitable donation. 
--Written by Rocco Pendola in Santa Monica, Calif.
Rocco Pendola is a columnist for
TheStreet
. Pendola makes frequent appearances on national television networks such as
CNN
and
CNBC
as well as
TheStreet TV
. Whenever possible, Pendola uses hockey, Springsteen or Southern California references in his work. He lives in Santa Monica.