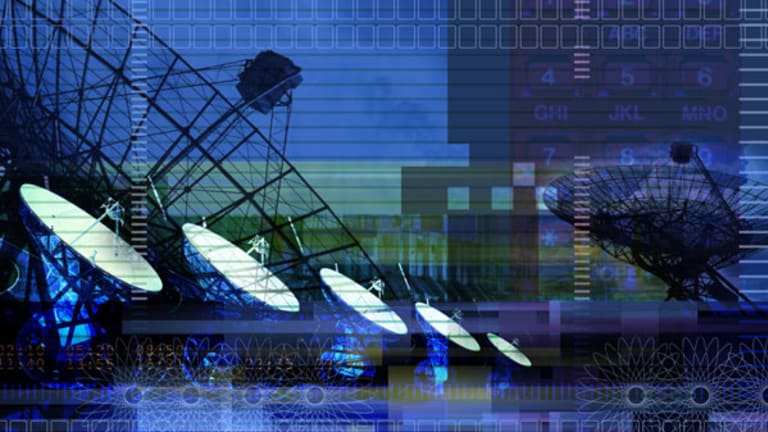 It's in the Books: Greed Doesn't Work
Books about Wall Street shed light on why financial institutions fall again and again -- when they really should know better.
Wall Street firms, which should know enough about hubristic financial bets and reversals of business cycles to know how to avoid them, somehow still manage to get snared as dramatically as anyone.
The latest example of this is the subprime loan fiasco, but examples abound in history. The question is, why? Books about Wall Street should give us insight into the innate flaw in financial institutions that leaves them vulnerable to financial fads, when they really should know better.
From Tom Wolfe's fictional
Bonfire of the Vanities
to more nonfiction that one can adequately count, including the recently released
Blue Blood & Mutiny: The Fight for the Soul of Morgan Stanley
by Patricia Beard, books tend to lay bare the top Wall Street firms.
Let's take a tour, looking for common themes and basic examples of why Wall Street is regularly hoisted by its own petard.
The Merchants of Debt
by George Anders is about Kohlberg, Kravis Roberts & Co. and the greedy, speculative fervor of the leveraged buyout, circa the 1980s. By today, we've had another round of greedy speculative fervor in leveraged buyouts, led in part by KKR, plus a pair in Internet stocks and that subprime debt, which obviously snared almost every major bank of Wall Street.
From books we learn that lessons of the past are not heeded and that the more things change, the more they stay the same -- both in terms of speculative fervor and even phraseology. In leading with deep background on Morgan Stanley, Beard touches on the origin of Anders' "Merchants of Debt" nickname for KKR. Anders repurposed the "Merchants of Death" label that a prominent senator gave Morgan Stanley after its successful but harshly criticized war financing during World War II.
Proceeding with a look at the imagery in these books, it doesn't get any better. If it is not mutiny or death, it's images of carnivores or criminals. There is
Den of Thieves
(Simon & Schuster, 1991) by James Stewart about an '80s-era Wall Street defined by insider trading, and Connie Bruck's
The Predators' Ball
(Simon and Schuster, 1988) about Michael Milken and his merry band of junk bond takeover artists.
So is that it? Are these people simply bad and, in a Shakespearean sense, getting their due for their flaws with, say, recent writeoffs that ran into the billions? Is that why Wall Street firms seem as likely as an average guy to make a big, dumb bet on a lame mortgage?
Well, these books go deeper than what their titles imply.
Perhaps it's hubris, but unsophisticated carelessness abounds. Who can't remember those suitcases full of cash in
Den of Thieves
? If you are going to do something illegal, can't you at least run cash through a pizza place like any self-respecting organized crime outfit?
Other common themes include:
Compulsive nature of the need to gamble: Who can forget the high-stakes poker games in Liar's Poker , where players bet on the numbers on dollar bills?
Compulsive need to feed: Consider the amount of pizza eaten in Liar's Poker.
Compulsive need to make a deal ... any deal: Remember Milken and his hoards convening at the Beverly Hills Hilton to plot takeovers? Milken was an ingenious financier who blazed a way to finance runs on companies that put deserved pressure on low-quality management.
But little on Wall Street is done in measure, and that, in the end, is possibly the most essential lesson to take form a literary review and apply to why Wall Street institutions so frequently mess up when they should know better.
TheStreet.com has a revenue-sharing relationship with Amazon.com under which it receives a portion of the revenue from Amazon purchases by customers directed there from TheStreet.com.
At the time of publication, Fuchs had no positions in any of the stocks mentioned in this column.
A journalist with a background on Wall Street, Marek Fuchs has written the County Lines column for The New York Times for the past five years. He also contributes regular breaking news and feature stories to many of the paper's other sections, including Metro, National and Sports. Fuchs was the editor-in-chief of Fertilemind.net, a financial Web site twice named "Best of the Web" by Forbes Magazine. He was also a stockbroker with Shearson Lehman Brothers in Manhattan and a money manager. He is currently writing a chapter for a book coming out in early 2007 on a really embarrassing subject. He lives in a loud house with three children. Fuchs appreciates your feedback;
to send him an email.