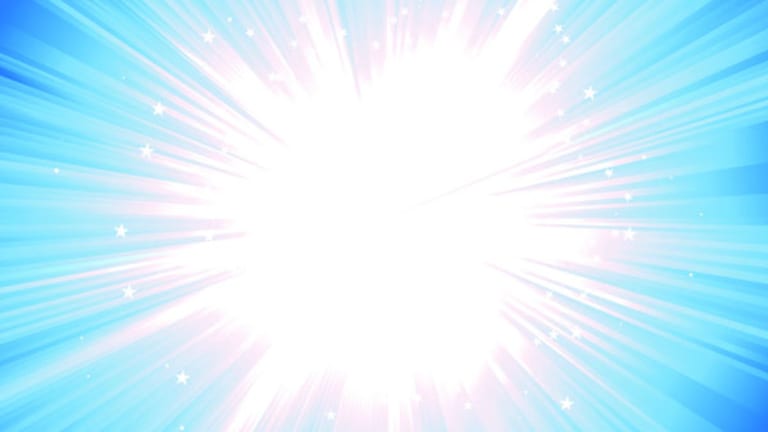 Publish date:
Italy Solar Tariff Cuts Not as Bad as Feared
Italy's plans to cut solar incentives by 18% in 2011, but spread the cuts throughout the year, is being viewed as far less than a worst case scenario.
Italy's plans to cut solar incentives by 18% in 2011, but spread the cuts throughout the year, is being viewed as far less than a worst case scenario.
NEW YORK (
) -- The latest important European solar market to debut a plan for solar feed-in tariff cuts is Italy, and Italy's plan is different in important respects from other notable feed-in tariff decline policies.
Italy is proposing a cumulative feed-in tariff decline of 18% in 2011, but the FIT decline will be spread out across four-month periods, with 6% FIT declines in each one. Italy has been expected to implement a feed-in tariff decline at the beginning of 2011, and so, the fact that it's now moving ahead is no surprise to solar. The reduction in solar module pricing has dictated a cut in Italy's FIT scheme. There is little doubt that all the solar companies are racing to make Italy a huge market once Germany's FITs decline. Italy is already the second largest market in Europe.
The initial reaction to the Street about the Italian proposal was that even though the 18% decline in solar FITs was significant, it was less than the 25% decline that some expected Italy would propose. Italy has among the most favorable feed-in tariffs and much more sunlight than a market like Germany, and at the same time has been under the cloud of European sovereign debt pressure.
Earlier this year, in a conference call hosted by Credit Suisse, Italian solar company Kerself indicated that it expected FIT cuts of 15% to 28%.
Of course, it's important to remember that at this stage the Italian government is merely proposing the plan for an 18% feed-in tariff cut spread throughout the year. It's a long road to implementing the policy. Take Germany, where FIT reductions that have been debated throughout 2010 are supposed to go into effect in a week, and yet, the German upper and lower houses of parliament still have not come to agreement on the plan.
It's also important to keep in mind that nothing seems to be moving the fortunes of solar stocks right now other than the macroeconomic uncertainty and the de-levering of risk by investors. The European debt crisis and euro slide continue to outweigh any other solar-specific data point.
Last week, some of the major solar stocks like
First Solar
(FS:R)
and
Trina Solar
(TSL)
seemed like they were climbing out of the hole that investors dug for them in the previous two months, but this week has offered no sustained rally, with solar shares again selling off.
Street analysts pointed to three primary reasons why they viewed the Italian plan as less harmful than it could have been for solar companies, but also indicated that, right now, solar stocks will still be moved largely by the macroeconomic picture, used as hi-beta plays, as opposed to being traded on fundamentals.
The biggest difference between the Italian proposal and existing feed-in tariff decline policies is the parceled-out nature of the 6% declines adding up to an annual 18% reduction in solar subsidies.
One way of looking at the Italian idea is that it will push much more solar demand into Italy at the outset of 2011, providing a natural transition from Germany. This case was made by Collins Stewart analyst Dan Ries, who wrote in a note on Friday morning, "With frequent small cuts, system buyers have the incentive to order systems for early CY11, since the feed in tariff will be higher 6% higher for systems built in the January to April timeframe than it will be for systems built in the May to August timeframe. This can potentially help the industry during the 1Q11 demand lull expected in Germany due to winter weather and year-end feed in tariff cut."
Jeff Bencik, analyst at Kaufman Brothers, took an Italian market-specific view of the FIT reduction proposal, arguing that Italy has always presented permitting problems for solar projects and the prospect of delays has always been higher in Italy than in other markets. Therefore, spreading out the FIT cuts would help to avoid the worst-case scenario of a project missing an FIT reduction deadline and being immediately hit with an 18% cut.
"It's a lot more palatable to take a 6% hit because a project is late, and it can be more easily split between the developer and end customer," Bencik said.
Suntech Power
(STP)
has reportedly run into problems in receiving permits for Italian solar projects, among other solar companies facing a difficult Italian bureaucracy.
SunPower
(SPWRA)
is now a major player in the Italian market through its recent purchase of SunRay Renewable Energy.
Analysts indicated that most importantly Italian solar project returns will remain above 10% in Italy even with an 18% cut, given the fact that its solar characteristics are better than in Germany and it is currently offering higher returns.
Sam Dubinsky, analyst at Wells Fargo Securities, was even more bullish, describing the Italian plan as a big positive, as it would help to mitigate a boom/bust cycle typical of FIT reduction plans. "Implementing the subsidy cut in several phases is a big positive, in our opinion, as it will likely keep demand fairly linear through 2011."
Analysts seemed relieved that Italy, as in the case with Germany, is not proposing a hard cap on solar installations, the "death knell" for solar development, as occurred in Spain.
The Italian proposal was not the only potentially positive, or at least benign, news for solar out of Europe late this week. On Thursday, the Spanish president indicated in comments to a Spanish newspaper that the country would not retroactively cut FITs for existing solar projects. Spain, also suffering economically, has been making waves about implementing a retroactive FIT cut. While Spain is no longer a big growth market for solar, it would have been a negative precedent for the solar market and potentially disrupted financing of projects across Europe.
-- Reported by Eric Rosenbaum in New York.
RELATED STORIES:
>>Chinese Solar Stocks: Currency D-Day Impact
Follow TheStreet.com on
and become a fan on
Copyright 2009 TheStreet.com Inc. All rights reserved. This material may not be published, broadcast, rewritten, or redistributed.