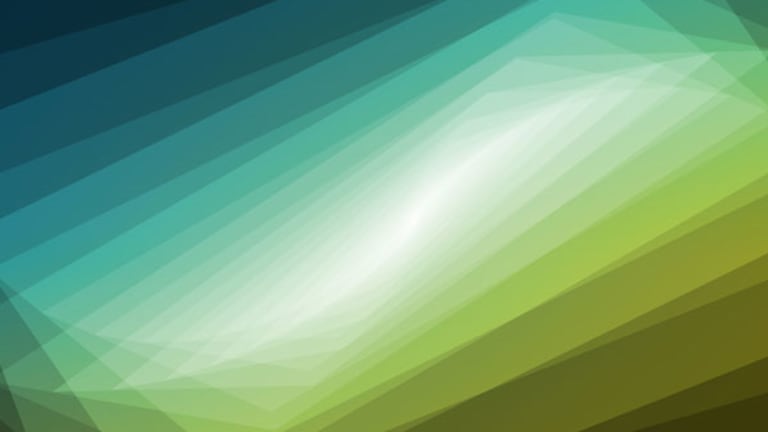 Italian Solar Politics: 7 Burning Questions
Italy's solar politics is moving against large-scale solar projects, and an important government decision may come as early as next week.
Italy's solar politics is moving against large-scale solar projects, and an important government decision may come as early as next week.
NEW YORK (
) -- For investors in the solar sector, it would be nice if investing were all about long-term fundamentals and green energy policy around the globe -- but for now, it's still partially about the confounding game of trying to interpret and predict European parliamentary policies.
Whether the opinion is that of a solar bull or a solar bear, a good deal of debate about seems to come down to Italy for the growth or setback scenario for the sector in 2011.
Indeed, a clearer picture is emerging of what Italy
may
do in regards to its solar market in 2011 and beyond.
The Italian solar market is the single biggest swing factor for solar supply/demand and pricing in 2011, whether it's U.S. solar companies with project development businesses in Italy, like
MEMC Electronic Materials
(WFR)
and
SunPower
( SPWRA), or the Chinese solar module, wafer and cell vendors.
JA Solar
(JASO)
, for example, recently announced a new partner for module sales in the Italian market, just as fears of the Italian market policy change were coming to a head. Any changes in Italy also impact solar inverter companies like
Power-One
(PWER)
, which have been among the biggest players in Italy.
Trina Solar
(TSL)
has also seen an increasing percentage of module sales going to Italian projects in recent quarters, and that's consistent with the huge growth that all solar analysts say has been going on in Italy and which is corroborated by channel checks.
Solar bulls are making the case that regulatory uncertainty in Italy is a good thing and will only drive more solar sales in the short-term. Solar bears, on the other hand, argue that the changes in Italy could be so significant that pricing and margins are gouged in the second half of 2011. In the worst-case scenario, Italy, in effect, becomes next year's Czech Republic, rapid growth followed by just as rapid a decline forced by changes to solar policy.
Solar stocks have recently rallied -- up on average 30% this year -- and there are several reasons tied up in the solar stock optimism: crude oil prices, President Obama being vocal about clean energy, earnings season on deck and event-driven traders playing what's been a short-term trader's sector paradise -- and, above it all, the bullish scenario that Italy experiences a classic demand pull-in in 2011 due to changes in its solar policy, and fear of oversupply in the sector proves to be unfounded (which it proved to be in 2010). Italy has been going like gangbusters in regards to solar -- fourth quarter results will show that -- but will it continue?
In light of the wide disparity of opinions on Italy, here is a brief overview of the most significant issues for solar investors in thinking about the political events unfolding in Italy. The overview is taken from a Street conference call on Thursday hosted for investors in the solar space, and for which the subject matter expert was an Italian solar lobbyist:
Everyone says there won't be Italian feed-in tariff changes in 2011, so isn't that great for solar?
In fact, bullish takes on solar as a result of no feed-in tariff change in 2011 may amount to a game of strategic misdirection.
The real debate in Italy about solar is about supporting rooftop installations, and slowing the growth of large-scale ground-mounted solar. While exact numbers are not available, several analysts have told
TheStreet
that the Italian market could be as much as 70% to 90% ground-mounted solar project-based. If these numbers are anywhere near accurate, there may not be a rooftop market in Italy to take the place of the ground-mounted market immediately.
Therefore, when the head of the influential Italian energy ministry GSE told
Bloomberg
on Wednesday that there would not be a feed-in tariff change in 2011, it was seen by some as a relief for solar stocks. Yet the feed-in tariff has not been the big point of debate -- rather, the debate has focused on restricting large scale solar projects, and that debate continues. Feed-in tariff changes are likely coming in Italy, but may not take effect until January 2012, while changes to the ground-based solar project market in Italy could take effect by September 2011.
"Changing the FIT is not the highest priority," the Italian solar lobbyist said. Though the Italian solar lobbyist added in a bit of solar common sense, "No one can say with 100% certainty that there won't be a FIT change in 2011."
An Italian Senate proposal released on Wednesday didn't mention the government's proposal for a restriction on solar projects of 1 megawatt in size built on agricultural land. So does that mean the Senate in Italy doesn't support the restriction?
No, it doesn't necessarily mean that the Senate is against the restriction on ground-based solar projects built on agricultural land. The Italian solar lobbyist speaking on the industry conference call on Thursday morning said that the fact that the Senate did not mention the 1 megawatt restriction doesn't mean it would favor eliminating the proposal. The Italian solar lobbyist said the important Senate provision called for a narrower definition of agricultural land. In effect, a restriction of 1 MW might be OK, but agricultural land should be defined as land already under cultivation as opposed to land that could be cultivated. If this Senate clarification of agricultural land policy was taken up by the government, it could be the most significant positive for solar development within an existing restriction of 1MW per project.
What are all the key proposals from the Italian government related to large-scale solar?
The Italian government first proposed back in November 2010 a PV project restriction on ground-based plans of 1MW.
As noted, the Senate asked for a more strict interpretation of agricultural land. (According to the solar lobbyist in Italy quoted on the industry conference call on Thursday, it was Italy's agricultural minister who stood up at a government meeting when the original proposal was being drafted and forced the government to hastily draw up a agricultural land restriction, and so, changes to that original plan are to be expected.)
The Italian House has called for a replacement of the 1MW project restriction at a higher MW-level, though it was not specific.
What is known as the "regions" committee in Italy has focused on the timing of the implementation of any restriction, arguing for a quicker implementation, in September 2011, as opposed to March 2012, which was in the original proposal. The Italian House is supportive of the Sept. 2011 implementation date, according to the Italian solar lobbyist on the industry conference call on Thursday (in its after-market earnings on Thursday, SunPower listed some major projects for Italy in 2011, and had as a completion date for all of these projects September 2011).
There is also a government proposal for a reverse auction mechanism potentially to cover projects in a range of 5 megawatts to 10MW in size, through which lowest bid would win, and in effect, replace a feed-in tariff or cap policy. However, this may not take effect until 2012 or 2013.
Does the Italian government have to follow any of the recommendations from the House, Senate or regions committee?
No, nothing is binding in any of the proposals and the economics ministry of the government can ultimately set policy in a manner which neither reflects any of these proposals nor reconciles them.
When is a decision expected from the Italian government?
A decision on the ground-based project restrictions could come as soon as next week, according to the Italian solar lobbyist on the industry conference call. The legal deadline for a decision is March 4, though the Italian solar lobbyist said "there is reason to believe" the decision will come earlier.
A decision has to come because Italy's decree related to renewable energy is part of a larger EU directive, and in fact, the government already missed one late 2010 deadline for updating its policy, and as a result, the March deadline is seen as a "final" deadline.
Additionally, the current political crisis for Silvio Berlusconi -- who is going to stand trial for child prostitution charges -- is not expected to have any impact on the renewable energy policy changes, as they are related to the EU directive and housed under an Italian government definition of "ordinary" votes that take place regardless of the parliamentary power structure.
The Italian solar lobbyist told the industry conference call on Thursday that the final decision may in fact be worse for wind power projects than solar projects, and that the government is expected to introduce strong grandfathering rules for existing projects and ongoing projects which by September 2011 have received permitting. However, since it can take six to seven months for the permitting process in Italy, when bankers stop providing financing for proposed solar projects would occur well ahead of that September 2011 date, since bankers and investors don't want to take the chance of providing funding for a project which then misses a key subsidy deadline.
What's the end game of the Italian government? Could it be another Spain?
At least at this point, the primary motivation of the Italian government is to limit ground-based installations and direct more solar installations to the rooftop. The political rhetoric behind this policy is negative publicity for big solar projects that are generating returns for "American" hedge funds and private investors, while jacking up electricity bills for Italian consumers, the Italian solar lobbyist noted.
"On the one hand, the government clearly wants to give a signal to the market that there is regulatory stability. That's an important issue for Italy, and everyone fully understands the lesson from Spain regarding dramatic cuts to FITs and the scary issue of retroactive cuts. I would say the priority is the restriction related to the ground-based PV plans being put in place to comply with the EU directive," the Italian solar lobbyist said.
"I think the government would be OK with 6 gigawatts of solar in 2011 if the policy direction moved definitively away from ground-mounted projects and to rooftop installations," the Italian solar lobbyist conjectured on the call.
Yet whether there is a rooftop market of 6GW to replace the ground-mount market is a debatable point.
In a note that should provide some reason for concern among solar investors, when asked on the industry conference call if politicians understood the potential for a "bubble" in the solar market as occurred in Spain, and that Italy could triple in installations in 2011, the Italian solar lobbyist said that he did not think the politicians fully understood it. However, he added that he thinks the government is paying close attention to the perspective of the GSE, which does fully understand the bubble fears. He also told investors on the industry conference call that while debate tying together the bubble issue and the investment returns on solar projects has not been linked yet in the court of public opinion, it could become more of an issue in the future.
"My analysis is that if a balance between smaller plans and larger plans is more in favor of smaller plans, the government will be satisfied, no matter if the numbers boom.... Since the incentive is paid for by the electricity bill it's not perceived as taxation and it's easier to accept this. I really think it is a political priority to see a rooftop PV installation on every house in Italy, and as long as we keep thinking
of this they will support it. That's the rationale behind this process," the Italian solar lobbyist said.
Is the decision to be made by March 4 the most important date for solar?
The lobbyist said that the GSE will be releasing its new numbers on 2010 total solar installations within a few weeks. The GSE's highly debated 6GW figure for 2010, released in January, set off alarm bells about a bubble in Italy. The Italian solar lobbyist said the biggest decision is related to the ground-mount market to be made in March, but decisions should also come during the next two to three months -- after the final decision related to ground-mounted projects and the EU-directive -- that relate to a formal regulatory review of the Italy-specific
Conta Energia
plan, which would take up the issue of an FIT reduction.
The lobbyist suggested that the controversial 6GW number from 2010 -- the 4GW of unconnected solar is at issue -- likely included some projects that will be rejected by the GSE. However, contrary to some speculation about mass fraud, he described this as a "small number" of projects. The GSE recently revised the 4GW of unconnected projects added in 2010 to 3.7GW to 3.8GW. He said there could be as much as 4GW of projects connected in 2011 that qualify under the December 31, 2010 FIT policy.
"The Italian ministry of the economy understands the mistakes of the past and wants to conduct this review in an accelerated way in order to define the situation as soon as possible. No one can be 100% sure that there won't be feed-in tariff cuts introduced in 2011. However, if they start the regulatory review in April, I think common sense timing would suggest cuts would not be introduced before January 2012," the Italian solar lobbyist said on the conference call on Thursday. He added that the comments made by the head of the GSE to
Bloomberg
on Wednesday guaranteeing no change to FITs in 2011, were "peculiar," giving the timing.
All in all, it seems from the comments made on the call by the Italian solar lobbyist that the key issue for solar investors in the boom market of Italy is the impact of changes to the ground-mount solar projects on agricultural land. This is the direction that Italian policy has been moving in for some time, but it raises the "do the solar math" questions of:
1. How large is the ground-mount solar project market in Italy as a percentage of total market?2. Would a 1MW cap per project restriction have an outsized influence on the overall Italian market size in 2011?3. How many GWs of solar are already in the pipeline and would be grandfathered regardless of a policy change?4. Is there a rooftop market in Italy sizable enough to replace the ground-mounted market if it slows considerably?
When Germany made big cuts to ground-mounted projects, effectively eliminating ag land projects, Germany was still the largest rooftop market in the world for solar.
-- Written by Eric Rosenbaum from New York.
RELATED STORIES:
>>Power One CEO: $9 a Share Doesn't Make Sense to Me
>>Solar Winners: First Solar, SunPower
>>Solar Winners: Chinese Solar Stocks
>To contact the writer of this article, click here:
Eric Rosenbaum
.
>To follow the writer on Twitter, go to
.
>To submit a news tip, send an email to:
.