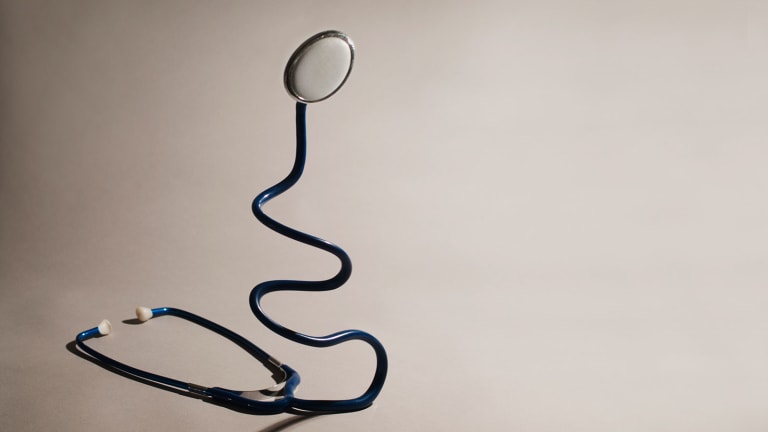 It's Dangerous to Keep COBRA When You're Eligible for Medicare
It may seem easier to keep a former employer's health plan coverage if you leave your job after age 65, but it's probably best to sign up for Medicare
If you are old enough to be eligible for Medicare and leave your job because you are retiring or got laid off, you can keep your previous employer's health benefits with a COBRA extension and delay signing up for Medicare. If you do, take care.
The Consolidated Omnibus Budget Reconciliation Act (COBRA) lets people who have left jobs keep employer-provided health coverage for 18 to 36 months provided they pay up to the employer's full cost plus 2%. Keeping employer coverage with a COBRA extension may seem more attractive or at least more familiar compared to Medicare, the federal health insurance plan for people 65 and older. However, applying for Medicare as soon as you are eligible is likely to be less expensive and help you avoid potentially costly traps.
People don't normally sign up for Medicare Part B coverage while working even after turning 65 and becoming eligible for the federal health plan, explains Ash Toumayants, founder of Strong Tower Associates, a State College, Pa.-based retirement planning firm. Medicare Part A is free of charge to workers who've earned sufficient Social Security credits, while Medicare Part B requires a monthly premium, typically $183 including coinsurance.
"As long as you're working and have insurance through employee, you don't need to get on Medicare Part B," Toumayants says. "You can defer Medicare Part B." If you delay enrolling in Part B when you turn 65, however, you run the risk of permanently raising your Part B premiums. Plus you could find yourself uninsured for a while.
Medicare charges people late enrollment penalties for not signing up when eligible. The fees permanently raise the monthly Medicare Part B premium, Toumayants explains. If you are still employed when you turn 65, there won't be any late fee. However, if you are no longer covered by an employer-sponsored health plan for any reason, including leaving your job, you need to sign up soon after turning 65 to avoid late fees.
Some over-65s covered by COBRA from an ex-employer may reason that they are covered by an employer plan. But Medicare sees it differently and late fees may apply, Toumayants says. The penalty permanently hikes the Part B monthly premium by 10% -- about $18 for an average Part B insured -- for each 12 months during which someone could have signed up for Part B, but didn't.
There is also a potential risk of being without insurance. People who wait to enroll in Part B until their COBRA coverage expires may have to wait until Medicare's next open enrollment, which runs January 1 to March 31, to enroll in the federal plan. And if they do that, Medicare coverage won't actually begin until July. So they could go several months with no coverage after COBRA runs out. If they require a costly medical intervention while uncovered, they could be liable for the entire amount.
Finally, if you keep COBRA while eligible but not enrolled in Medicare, your ex-employer's insurance plan may refuse to pay for the part of a medical bill that Medicare would have paid if you were enrolled. Normally Medicare covers 80 percent, and the COBRA insurance may cover only 20 percent, meaning 80 percent of the cost could be on the consumer, Toumayants warns.
This won't happen if you enroll in Medicare. "It's perfectly normal for somebody to have Medicare and COBRA," Toumayants explains. "Medicare would be the primary insurance and COBRA would be secondary."
Yet another reason to sign up for Medicare is that COBRA is much more expensive. The standard Part B premium including coinsurance is $183. "Single coverage for COBRA is more than likely to be at least $350 to 400 a month," says Joe Ellis, a senior vice president at Cleveland-based CBIZ Benefits & Insurance Services.
Medicare supplemental insurance to pay for the 20% that Medicare would not cover can be added for a fraction of the cost of COBRA coverage, Toumayants says. "I've never seen a situation where somebody who's eligible for Medicare would be better off keeping Medicare and COBRA," he says.