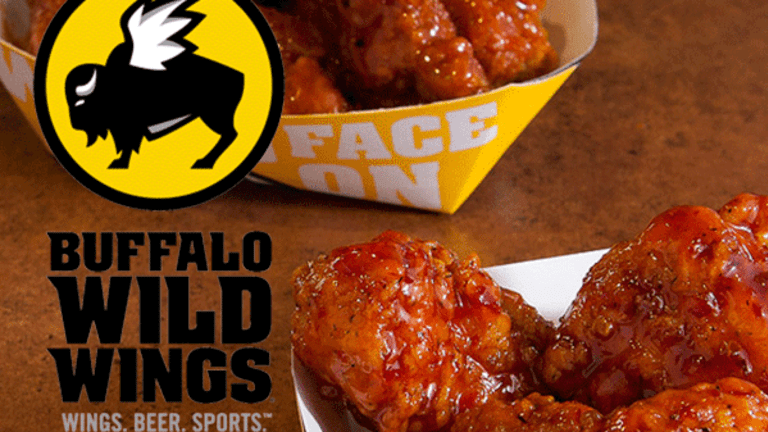 ISS Backs Marcato Plan for Buffalo Wild Wings' Board
Marcato in April called for Buffalo Wild Wings' shareholders to vote for a new board.
Institutional Shareholder Services, a proxy advisory firm, recommended today that shareholders of Buffalo Wild Wings (BWLD) vote for a board of directors nominated by activist hedge fund Marcato Capital Management, Reuters reports.
"The dissident has presented a compelling case that additional board change is warranted," ISS said in its research report.
ISS, an influential adviser to investment funds seeking guidance on how to vote for proposals and director nominees, backed Marcato candidates Mick McGuire, the hedge fund's founder, and Scott Bergren, former CEO of Yum! Brands (YUM) - Get Yum! Brands Inc. Report.
It did not, however, recommend Marcato nominee Lee Sanders, the former chief development officer at TGI Fridays.
Last week Marcato Capital Management increased its stake in Buffalo Wild Wings to 9.9% from 6.1%.
Marcato released a note in April that called for shareholders to vote for a new board at Buffalo Wild Wings' June 2 meeting. 
Retail's downturn giving you the blues? Jim Cramer has a list of retailers that are currently oversold, giving investors a leg up one of the market's most volatile sectors.