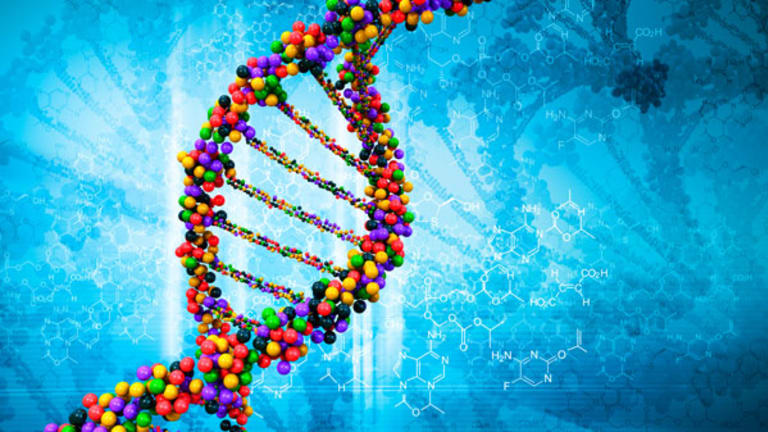 IsoRay Takes Liberties With Lung Cancer Study Results to Prop Up Stock Price
IsoRay does a poor job selling radioactive 'seeds' for use in cancer radiation therapy but makes up for it by issuing a lot of promotional press releases.
RICHLAND, Wash. (TheStreet) -- IsoRay (ISR) - Get IsoRay, Inc. Report does a poor job selling radioactive "seeds" for use in cancer radiation therapy. To make up for the inability to deliver revenue growth -- and prop up its stock price -- IsoRay issues a lot of promotional press releases, some of which take liberties with clinical data using clever, selective editing.
Take Wednesday's IsoRay announcement about the publication of a study involving use of the company's seed brachytherapy product Cesium-131 to treat patients with early-stage lung cancer after surgery. The press release headline reads, "IsoRay's Cesium-131 Lung Cancer Treatment Reports 96% Success in Local Control and 100% Survival at 5 Years in High Risk Patients in Newly Published Report."
100% survival! That's an attention grabber. The IsoRay press release about the study goes on to describe the Cesium-131 results as "outstanding." Twice.
IsoRay shares almost doubled in price to $3.12 Wednesday. The stock is up another 3% Thursday.
Few investors are reading the actual study involving Cesium-131 published in the medical journal Brachytherapy. If they read the study -- and I did -- you'd see IsoRay is lazy with the facts.
Yes, 96% of lung cancer patients demonstrated "local control" (meaning control of tumor in the lung) following surgery plus treatment with Cesium-131. But two other groups of lung cancer patients in the Brachytherapy study who had either surgery alone or a different form of radiation therapy demonstrated statistically equivalent rates of local control. The study authors note there were no differences in local control rates between the groups of lung cancer patients.
IsoRay also plays rope-a-dope with the five-year overall survival rate of 100% for Cesium-131 patients. The company fails to mention the comparable five-year survival rate for patients undergoing surgery alone is 98% -- a clinically meaningless difference of two percentage points. Moreover, the survival analysis is severely limited because nearly every patient in the study is censored, meaning they're lost to follow up. The study does not conclude that treatment with Cesium-131 leads to longer survival.
In their conclusion, the study authors do not endorse IsoRay's Cesium-131 or call the results "outstanding." They conclude that early-stage lung cancer patients may benefit from surgery plus Cesium-131 or an the alternative form of radiation therapy compared to surgery alone.
Why would IsoRay provide selectively edited findings from a published which make its product seem better than it really is?
This chart of IsoRay's revenue growth for the past three years, dating back to when the company started selling Cesium-131, answers the question well.
Adam Feuerstein writes regularly for TheStreet. In keeping with company editorial policy, he doesn't own or short individual stocks, although he owns stock in TheStreet. He also doesn't invest in hedge funds or other private investment partnerships. Feuerstein appreciates your feedback; click here to send him an email.