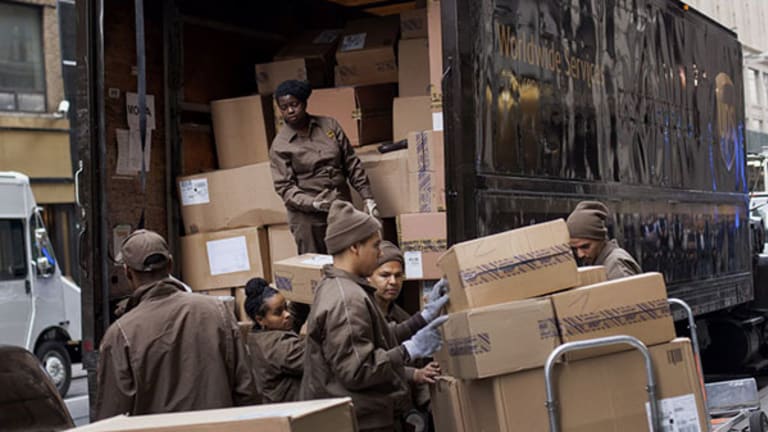 Is UPS Ready to Deliver?
UPS begins the week with a healthy rally as the rebound off major support near $103.50 continues.
United Parcel Service (UPS) opened the new week slightly in the red but has spent the rest of today in rally mode. At mid day the transportation giant is up over 1% and is a top ten gainer in the S&P 100. This is an impressive extension of the stock's recent rebound and strengthens the possibility that a major bottom is now in place near this month's lows. UPS investors should take a more positive view of the stock in the near term.
Six weeks after reaching new all time highs in early December UPS suffered a devastating breakdown following a disappointing earnings report. The stock fell over 10% over the next two sessions after leaving behind a massive downside gap. UPS initially bottomed near $103.00 as selling pressure reached an extreme level marking the February low. The stock has been consolidating in a narrow range since then as the post earnings repairing process as dragged on. This healthy action is now paying off.
Two weeks ago UPS appeared headed for a fresh down leg. After holding the February lows in March and April this key zone appeared to be giving way. The stock closed at new 2017 lows on May 17 but selling pressure remained very subdued. UPS began to rebound immediately confirming the $103.00 area as major support.
In the near term UPS investors should consider the stock a low risk buy on weakness. Key support is in place between $106.50 and $105.00. On the downside a close back below $104.00 would indicate more basing action lies ahead. A key upside hurdle will be the stock's 200 day moving average near $110.00. Once past UPS will have plenty of room to run. 
Long UPS