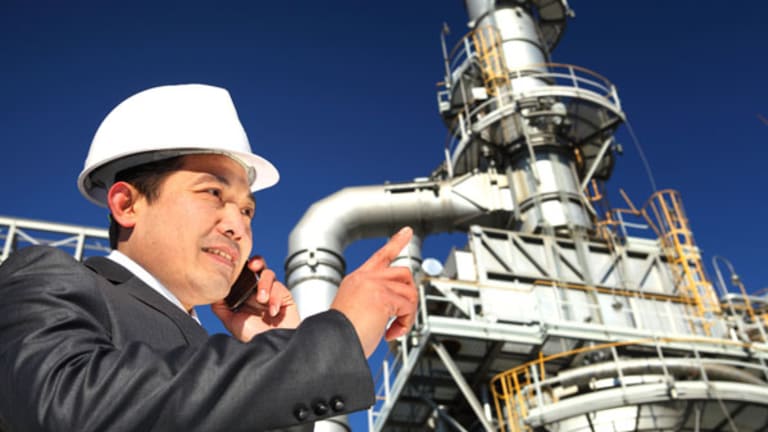 Is United Airlines Fixed Yet?
Analysts say United will fix its financial performance following its merger integration, but nobody knows when that will be. Meanwhile, shares are languishing.
CHICAGO (
) -- The best recent news from
United Airlines
(UAL) - Get United Airlines Holdings Inc. Report
is that on-time performance and other operational metrics improved dramatically in September from the previous two months. The worst news is that in the third quarter, unit revenue declined in every region except for the Pacific.
United said passengers were scared away by the poor operational performance early in the quarter, as the carrier had integration problems following the 2010 merger with Continental, but they are coming back now. "We didn't do a good job with operations during June and July," CEO Jeff Smisek said Thursday on the carrier's earnings conference call. "We took substantial steps during the quarter to improve our performance.
"We recognize that some of our customers chose to fly other airlines during the summer," Smisek said. "We expect to earn back those customers who took a detour and we expect to attract new customers as well."
Airline analysts generally said United is on the right track, but little certainty exists over how soon its financial performance will be restored. On the earnings call, United executives avoided making any commitment to a schedule. "Obviously, we're very confident that we will, but it's hard to (set) a specific time when we would begin to outperform," said Jim Compton, executive vice president.
Imperial Capital analyst Bob McAdoo said: "It may take a while.
"The problems that caused the abandonment appear to be fixed, but customers are not back yet," McAdoo said, in an interview. "The issue to think about from an investor point of view is that just because the operational problems are fixed, that doesn't mean customers are streaming back. Maybe they don't know it, maybe they don't believe it, or maybe they haven't scheduled their next trip."
United's key competitors both exceeded its unit revenue performance during the quarter.
Delta
(DAL) - Get Delta Air Lines Inc. Report
also exceeded United's yield performance, while unit revenue declined in every region. Yield measures passenger revenue divided by revenue passenger miles, and provides an indication of ticket prices. Delta produced gains in yield and passenger revenue per available seat mile (unit revenue) in every region except for Latin America.
American
(AAMRQ.PK)
produced RASM gains in every region, but did not report yield. "In terms of average fare, Delta was growing like crazy and United was shrinking," McAdoo said.
It is possible, but not provable, that passengers who deserted United went to Delta and American, boosting their numbers. On the earnings call, Compton declined to speculate on that possibility.
For United, "it's the higher paying traveler who disappeared during the quarter and is not back yet," McAdoo said. "If you came from Continental and the seats didn't have the same legroom, or there were problems converting frequent flier mileage program or you couldn't get through to reservations, you might have said 'I'll wait until it's fixed.'" McAdoo has a buy on United shares.
Gimme Credit analyst Vicki Bryan said she "expects United to rebound in 2013 as merger benefits finally kick in.
"United Continental Holdings is the largest and arguably the best strategically positioned airline in the world following the merger of United and Continental in 2010, with only Delta Air Lines as a truly comparable peer and competitive challenger," Bryan wrote in a report issued Thursday. "Unexpected stumbles integrating key systems this year, which seem mostly sorted now, have delayed expected cost savings and revenue benefits until 2013. Labor issues are largely resolved, however, with what we expect will be a reasonably manageable impact to costs."
Deutsche Bank analyst Mike Linenberg maintained that "United is finally turning a corner" and he too has a buy rating on the stock. However, on Thursday he reduced his full-year 2013 estimate to $3.50 a share, compared with consensus of $4.28, writing Thursday that "revenue synergies are coming in more gradually than previously anticipated."
In October, for instance, United expects PRASM growth to be flat compared with the same month a year earlier. While that compares favorably with September's PRASM decline of 2.5% to 3.5%, it does not compare favorably with Delta's expectation that October unit revenue will be up 4.5%.
United shares fell 5% on Thursday to close at $19.26, while Delta shares fell 4% to close at $9.64. Year to date, Delta shares are up 17% while United shares are almost exactly at the price where they began the year.
-- Written by Ted Reed in Charlotte, N.C.
>To contact the writer of this article, click here:
Ted Reed