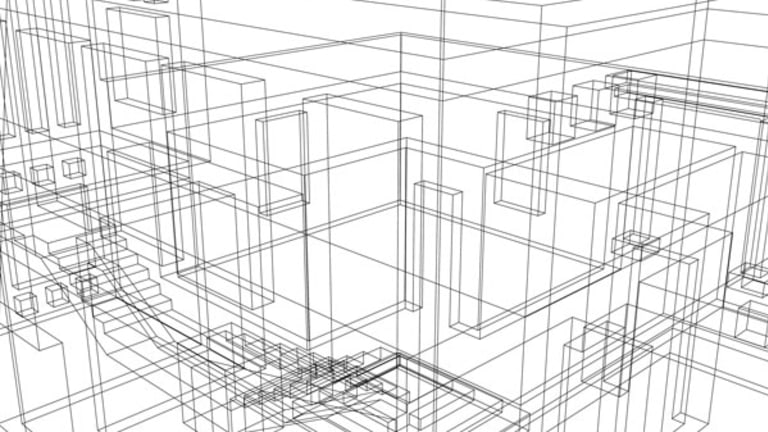 Is This Boeing's Year for Some 787 Payoff?
Boeing spent years and billions to develop the 787. This year it may deliver several dozen of them.
CHICAGO (
) -- For
Boeing
(BA) - Get Report
this could be the year to finally reap the reward for billions of dollars in development spending.
But investors are apparently waiting for Wednesday's earnings report, expecting guidance, before committing enthusiastically to the stock.
Boeing spent years and billions to develop the 787. This year it may deliver several dozen of them.
After gaining 10% in 2011, Boeing shares closed Monday at $75.51, up 1% for the year. The
Dow Jones Industrial Average
, which includes Boeing, is up 3%.
"We assess that is profit taking and lack of desire to be long ahead of the 2012 guide," wrote
Goldman Sachs
(GS) - Get Report
analyst Noah Poponak in a recent report. "We interpret that to mean the potential for a weak guide is very well understood.
So anything short of a shockingly low number and the stock probably goes up, especially if the quarter, cash guide and 787 comments are all positive."
Boeing, the nation's largest exporter, will report earnings Wednesday. Analysts surveyed by
Thomson Reuters
are projecting $1.01 a share, down from $1.56 in the same quarter a year earlier. For the year, analysts are projecting $4.96 a share, up from projected 2011 earnings of $4.49.
Recently, some analysts have raised their price targets. On Monday, Poponak raised his to $97 from $88.
CRT Capital Group
analyst Mike Derchin raised his to $87 from $75 on Jan. 11, when the shares opened at $74.78.
"We are projecting that Boeing delivers 60 787s in 2012 compared with only three in 2011," Derchin wrote in a recent report. "Billions of dollars of working capital currently tied up on the 787 are expected to be unlocked over the coming 12 to 18 months."
In a recent report,
RBC Capital Markets
analyst Rob Stallard noted that Boeing deliveries are set to climb by 20% this year. "About half of Boeing's increase will be due to the 787," he wrote. He said deliveries at
Airbus
should climb by 13%.
As for orders, last year Airbus racked up 1,419 compared with 805 for Boeing, largely because Airbus booked 1,200 orders for the re-engineered A320neo.
This year, Stallard wrote, "Boeing is likely to top the charts with launch orders for its new 737 MAX."
Meanwhile,
Fitch Ratings
on Monday affirmed its long-term A rating for $9 billion of Boeing debt.
"After several years during which Boeing's credit profile weakened, Fitch expects the company's financial performance to improve in 2012," the agency said. "The main driver of the improving performance will be Boeing Commercial Airplanes, where deliveries will grow across the portfolio, including a substantial increase in deliveries of 787s and 747-8s." Additionally, Boeing won several significant defense contracts, including the Air Force tanker program, in 2011.
Fitch said Boeing deliveries should climb 24%, to 590 aircraft, in 2012 and 12%, to 660 aircraft, in 2013, and revenues could rise 30% to 35% in 2012.
As for risk, "negative developments in 2011 were mostly related to the U.S. defense spending outlook, with the threat of substantial automatic cuts in 2013 an item to watch," Fitch said. Additionally, the rapid planned production ramp-up, particularly for the 787, is also a threat, as are pockets of weakness among airlines, "as illustrated by
AMR's
(AAMRQ.PK)
bankruptcy filing and the financial problems in India's airline industry."
Boeing is one of nine members of the AMR creditors committee. The carrier has said it intends to execute orders for hundreds of new Airbus and Boeing jets, which would lead to reduced costs for fuel and maintenance by replacing aging aircraft now in the fleet.
-- Written by Ted Reed in Charlotte, N.C.
>To contact the writer of this article, click here:
Ted Reed
>To follow the writer on Twitter, go to
.
>To contact the writer of this article, click here:
Ted Reed