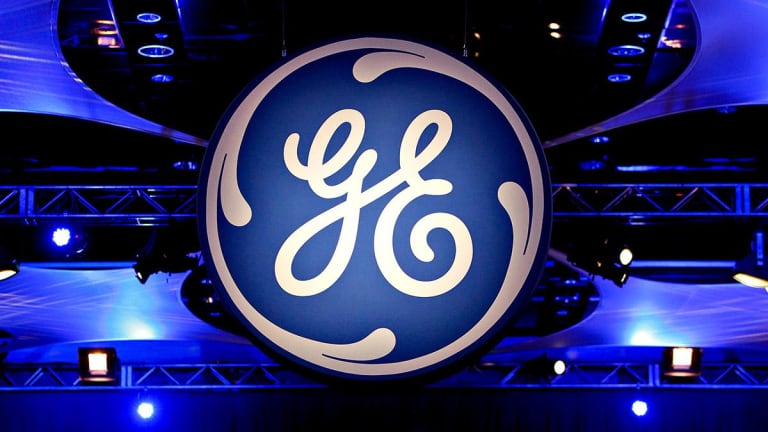 Is the Bottom Now in for General Electric Stock?
GE stock has been crushed, at one point falling about 75% over the past two years. Is the bottom finally in?
Shares of General Electric (GE) - Get Report were up more than 5% to $7.65 Wednesday on news the company may spin off its health care unit via an IPO. This comes a few days after JPMorgan analyst Stephen Tusa upgraded GE from sell to hold. Although Tusa kept his price target unchanged at $6 -- so he's not exactly bullish -- the move is significant.
Tusa was the first one to sound the alarm bell on GE and at one point was the only one with a sell rating. Tusa's concerns have come true, with balance sheet, cash flow and pension obligation worries rocking investors. The CEO has been replaced twice in two years and management has all but eliminated the dividend.
To say it's been a tough run would be an understatement, with General Electric stock down 75% over the past two years. However, after Tusa's upgrade and the IPO news, there are serious rumblings of a potential bottom in GE stock. Is it true?
Trading GE Stock
As we can see on the charts, GE stock has come under some post-Fed pressure. But all is not lost. In fact, not by a long shot.
The stock hit its low at $6.66 a share. Ironically, the S&P 500 bottomed at 666 in March 2009 during the Great Recession. Anyway, the absolute must-have for bulls is that General Electric stays above this low. No matter what happens -- be it bad company news or a market-wide beating -- bulls need to see GE hold up over this level.
A close below the December low opens up GE stock to a run to $6 or even lower.
Beyond that, bulls want to see the stock stay north of $7 and eventually close above the 21-day moving average. Provided that GE can hold up over $7.38 on Wednesday, it will do just that for the first time in a few months. If GE can stay above the 21-day, it will be very encouraging to the bull camp. 
We already saw it test $8 before being rejected. That's fine. Bulls don't want to see the stock get too hot, just to fizzle out even faster. A pullback and hold of the 21-day moving average would be constructive and give GE more time to consolidate before retesting the $8 level. It would be constructive for GE to eventually get over this level, with earnings likely due up in mid- to late-January.
While the name will surely remain volatile and it will definitely be a bumpy ride, allow me to emphasize how important it is that we don't see new lows. If we don't, bulls will start to come back to the name and the bottom will be in.
Save 66% with our '12 Days of Holiday Deals' Sale.
Join Jim Cramer's Action Alerts PLUS club for investors and get our best deal of the year.
for details or to sign up.
This article is commentary by an independent contributor. At the time of publication, the author had no positions in the stocks mentioned.