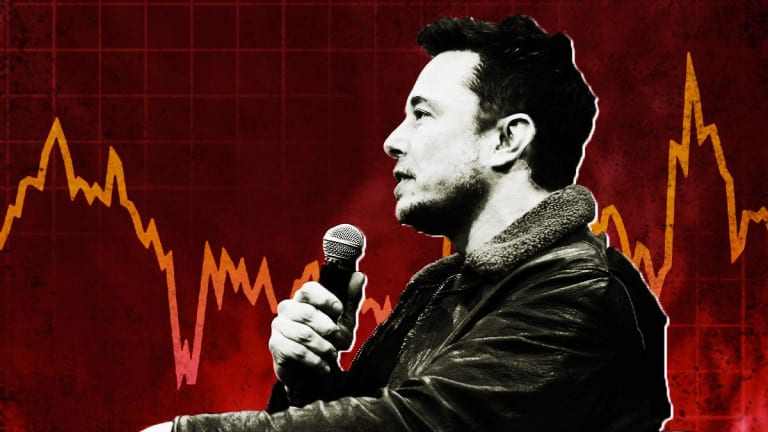 Is Tesla Stock Safe to Buy After a Deep Pullback?
Tesla stock remains under heavy selling pressure, with shares falling below $200 for the first time since 2016 on Monday. Now what?
The short answer? No, Tesla (TSLA) stock is not a safe buy after such a large pullback. Even though shares have pared some of its intraday losses, the stock is still down 3.3% to $204 in midday Monday trading after earlier changing hands below $200 for the first time since 2016.
The company's capital raise from a few weeks ago is doing little to slow the selling pressure now that long-time support has given way. Even though the move is positive and CEO Elon Musk bought more stock, it hasn't been enough to stop large fund investors from bailing on the name as well.
If anything, the new funds will act as a short-term band-aid to Tesla's recent financial woes. But clearly, investors are growing tired of the company's lack of execution. Yes, the automaker is expanding globally and it's doing good things. But it's doing them in a rushed and at times questionable manner. The CEO keeps running afoul with the SEC for his tweets, while the company lost $702 million last quarter and profits will again be elusive next quarter.
These developments have many believers throwing in the towel and essentially forcing Tesla to prove it can be a viable business before getting back in the stock.
Is something like General Motors (GM) a safer investment right now? Probably, but let's take a closer look at the charts.
Trading Tesla Stock
In the first half of 2017, Tesla stock entered its new trading range between ~$248 and $380. The stock would bounce between these levels for two years, until support gave way in April 2019. On the weekly chart above, one can clearly see this massive breakdown.
Tesla stock plunged from $275 to $235 in a week, clearing up any confusion on whether support would hold or fail. The following week (as highlighted by the purple arrow on the chart), shares bounced off channel support (blue line) on news that Tesla would raise new capital to fuel its operations.
Why am I highlighting all of this? Because it's a great educational chart. See how that rebound took TSLA stock right back to prior range support? See how it couldn't penetrate this level on the rebound or in the following week?
This told traders that Tesla stock went from a range-bound trade to a sell-the-rally trade. The 10-week moving average continues to squeeze the stock lower and now even channel support has stopped buoying the share price. If Tesla stock can reclaim the $208 to $210 area and get back above channel support, a rebound could ensue. But I wouldn't look for that to be the end of the selling. Tesla still needs to break above its 10-week moving average to show that, even just in the short term, bulls have some form of control.
If Tesla stock can even manage a rally this far, it will likely be met by sellers in the $220 to $230 area. For now, shares have reclaimed $200, but back below this level will spell trouble for longs -- and Musk. 
This article is commentary by an independent contributor. At the time of publication, the author had no positions in the stocks mentioned.