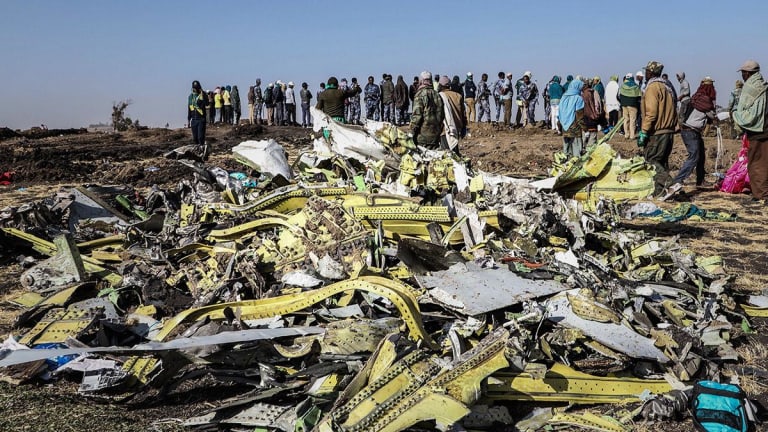 Is It Safe Yet to Buy Boeing Stock Amid 737 Tragedy?
Boeing stock has been losing altitude thanks to worries over its 737 MAX plane. Is the stock going to fall even further?
Boeing stock has been losing altitude thanks to worries over its 737 MAX plane. Is the stock going to fall even further?
Boeing (BA) - Get Report has not had a smooth ride as of late, as issues over its 737 MAX have caused concerns around the world.
Those worries go deeper than just the customers ordering the planes, too. Governments and passengers have taken issue with the planes, as Boeing (and its stock) are under plenty of heat right now.
Case in point, despite the 737 being Boeing's fastest-selling plane, the model received zeronew orders last month. That's right, not a single customer wanted anything to do with the plane. All things considered, though, the stock is holding up pretty well right now, even as certainty among investors and analysts begins to erode.
Should the 737 weigh on revenue and earnings, what might that mean for Boeing's stock price? Let's look at the stock charts.
Trading Boeing Stock
On the short-term chart above you can see that Boeing stock is having trouble getting over the 50-day moving average, while the $362 to $365 area continues to act as support. Shares have rallied to roughly $400 twice since the Ethiopian Air crash and have failed in both occurrences.
On the second rally, Boeing stock secured a lower high, a bearish technical pattern that can lead to a lower price, should support give way. For now, $362-ish is holding as support, with the 200-day at $358 not far below that level. What could happen if that level does give way, though?
Looking at a three-year weekly chart, we can see that Boeing stock was actually rangebound for about a year between January 2018 and January 2019. A few months ago, Boeing stock exploded higher, surging above $440 before pulling back. The stock actually looked pretty good for a buy-the-dip setup, until the crash news made headlines over the weekend.
Now, Boeing stock is failing to get back above the 10-week moving average and is clinging to prior range resistance as current support. Like the 200-day moving average, the 50-week moving average is just below current support, down near $356.
If Boeing loses the $360 level, these moving averages may provide a bounce, but I don't know if they will be enough to support the stock. If shares start to break down, Boeing stock could easily fall back into its prior range, with support down near $300 to $320. That may seem extreme for a company like Boeing, but these 737 problems seem like they can persist for a while, at least enough to think that maybe we haven't seen enough of a washout in the stock.
This article is commentary by an independent contributor. At the time of publication, the author had no positions in the stocks mentioned.