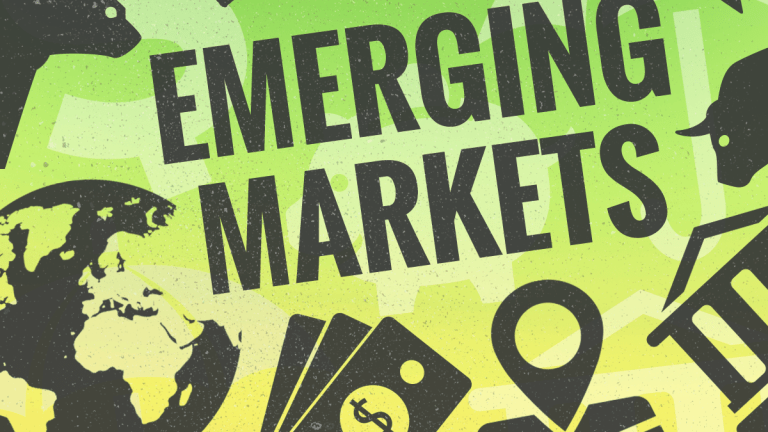 Is it Finally Time to Bet on the Emerging Market Trade?
After disappointing investors for years, EMs are finally showing signs of life this winter.
For the last couple of years now, emerging markets have been like the boy who cried wolf.
From a fundamental valuation standpoint, stocks in emerging economies have looked "cheap" for quite a while by most metrics. Cheap enough to lure unsuspecting investors into parking money in them. Meanwhile, they've also managed to get even cheaper both on absolute terms and on relative terms as U.S. markets charged higher in 2017 and the first half of last year.
U.S. investors who were early to the emerging market value trap have been punished from a performance standpoint. And, understandably, that's left some investors gun-shy about the EM space in 2019.
But, after much ado, it might finally be time to bet on the emerging markets trade. To figure out what's happening, we're taking a technical look at the iShares MSCI Emerging Markets ETF (EEM) - Get iShares MSCI Emerging Markets ETF Report , one of the most popular ways for retail investors to get one-stop exposure to EMs through a single security.
Make no mistake - there have been clear, tactical opportunities in the emerging market space recently.
Back at the start of October, I said Brazil was the only emerging market investors should own in 2018, thanks to a bullish breakout signal taking in Brazilian indices. Since then, the iShares MSCI Brazil ETF (EWZ) - Get iShares MSCI Brazil ETF Report has surged more than 20% higher. Notably, that rally in EWZ came while U.S. markets were in selloff mode.
Now, we're seeing a similar technical setup in broader emerging market indices.
Cue EEM:
EEM's selloff in 2018 was as well-defined and technically obedient as the S&P's rally was the year before. And, notably, we're seeing a clear signal that the downtrend is finally coming to an end in 2019.
EEM has been carving out a bottom in recent months, culminating in a breakout at the end of January. Now, we're seeing a "throwback" to retest support at $41.50 in EEM, a price level that, if confirmed, could be the starting point for the next up-leg in emerging market prices.
It's also worth noting that EEM's relative strength gauge has been in an uptrend of its own since the beginning of October. That indicates that this ETF has been outperforming the S&P 500 during that stretch, making it a comparatively better bet than U.S. stocks during a tough period for stock market investors.
It's important to note that, unlike Brazil specifically, EEM didn't skirt the global selloff that began in October. But the fact that shares are eclipsing their October highs in February bodes well for emerging markets to shift from laggard to leader status.
From a risk-management standpoint, the line in the sand for EEM is $39. If EEM violates that price level, then uptrending support has been violated, and bears are back in control of the price action.
It's still early to make a huge bet on EMs, but it's certainly worth taking a starter-position in this group this winter. Cheap valuation plus rising momentum tends to be a winning combination for investors historically. This could be the start of a much bigger move.
This article is commentary by an independent contributor. At the time of publication, the author held no positions in the stocks mentioned.