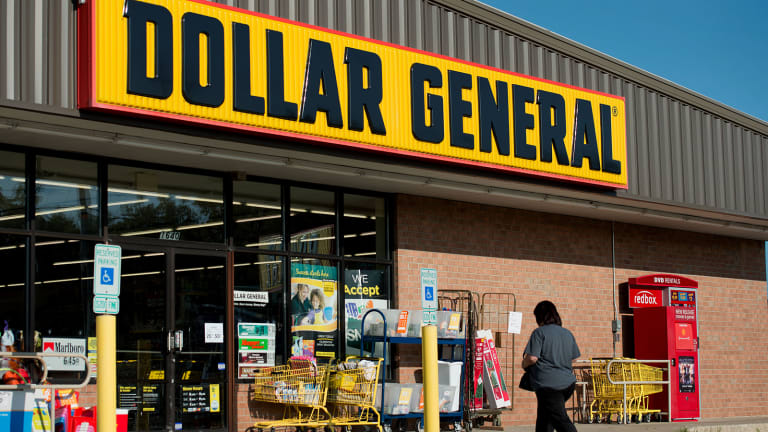 Is Dollar General Heading Higher?
Shares of discount retailer Dollar General are poised for a break through heavy resistance near its 200 day moving average.
Dollar General (DG) is on the verge of a breakout today thanks to a 4.5% gain. This powerful move puts DG on the top five gainers list in the S&P 500. Bullish earnings news from Dollar Tree (DLTR) , which is up more than 3% on very heavy trade at mid day, is certainly giving DG a boost. With earnings due one week from today investors are gaining confidence in DG.
Back in early February DG was in breakout mode. Two weeks later it was clear the stock's declining 200 day moving average was not going to give way. DG left behind another ominous high, much like it did shortly after the election, just below the 200 day. The stock was in full retreat by late February and was on its way to near 2017 lows. DG began to bottom once again near what is now shaping up as a major support zone. The stock held near $68.00 at the April lows, a level that held multi-month lows in 2016. If a fresh breakout is ahead it could carry the stock sharply higher from this important bottom.
Heading into earnings investors should take a more positive view of the stock. DG is a low-risk buy near current levels. On the upside a key hurdle will be the May high near $74.65. Once this level is cleared DG will have moved past its 200 day and will have plenty of room to run. On the downside a close back below $69.00 would indicate a more drawn out basing process is ahead before a fresh rally leg can begin.
The author holds not positions in these stocks at this time.