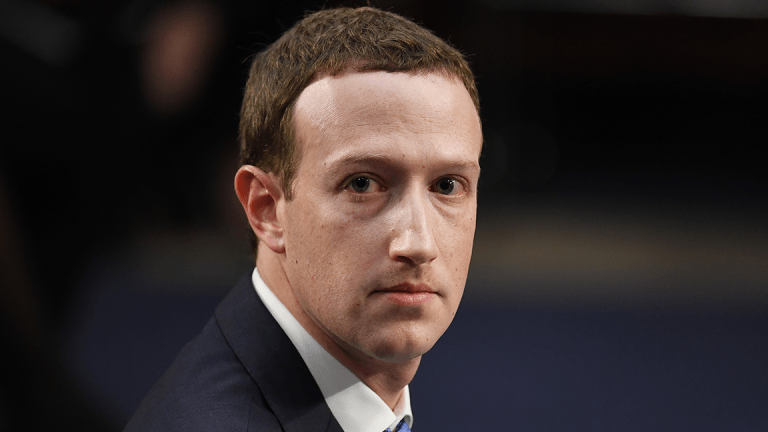 Are Tech Giants Too Big? Apple, Facebook, Alphabet and Amazon to Face Congress
Here's what to watch as Congress questions big tech executives over antitrust, privacy and more at next week's hearings on Capitol Hill.
Big Tech is headed to Capitol Hill next week for a hearing focused on antitrust issues.
Executives from Facebook (FB) , Alphabet (GOOGL) , Amazon (AMZN) and Apple (AAPL) will face questions from the House Judiciary Committee's antitrust subcommittee on July 16, in the latest example of rising interest in possible antitrust action against tech giants. The FTC and DOJ are also gearing up for antitrust investigations of the four major tech firms, and several presidential candidates have expressed an interest in stepping up antitrust enforcement of tech monopolies.
According to Paul Jin, a partner in Goodwin's Antitrust & Competition practice, two issues the lawmakers will likely explore are whether the companies' behaviors have had negative impacts on consumers, and whether some of the acquisitions they've made have been anticompetitive.
"Those are important issues to explore, but based on the laws and policies we have now, finding a way to challenge those acquisitions is really difficult," he said.
As noted in a recent report from the Brookings Institution, antitrust policy in recent years has revolved around notions of consumer welfare -- in particular, avoiding inflated pricing. But U.S. authorities are beginning to consider whether that framework is sufficient in the digital age. In a recent speech, for example, Asst. Attorney General Makan Delrahim suggested that the DOJ could take a more expansive view of antitrust matters.
"Diminished quality is also a type of harm to competition. As an example, privacy can be an important dimension of quality. By protecting competition, we can have an impact on privacy and data protection...Where competition pushes companies to develop quality elements that better satisfy consumer preferences, our enforcement can protect that sort of competition too," he said.
Antitrust policy lies primarily in the purview of the courts, Jin noted. Congress can pass laws, however, and members may use the hearing to try and tease out whether the existing legal framework is good enough.
"If you're in the camp where you want to expand the purposes and goals of antitrust law, then the current laws are not sufficient," he said.
In a hearing focused on antitrust matters in Big Tech, the companies' use of data will inevitably play a prominent role in the questioning, added Mark McCreary, partner and chief privacy officer at Fox Rothschild LLP. 
"One focus of the hearing will be on how these companies, especially Facebook and Google, are directing information to the public and whether that's an abuse of power," he said. "We're in a completely unregulated area, with companies that have only existed for a few years. I'm not sure the laws we have on the books right now are going to work."
McCreary speculated that much of the Congressional scrutiny of Big Tech -- antitrust or otherwise -- is related to the data-related misdeeds of Facebook. And sure enough, the antitrust hearing is not the only Congressional grilling Facebook will face next week: On July 16, Facebook's head of Libra, David Marcus, will testify before the Senate Banking Committee; the House Financial Services Committee will hold its own hearing on Libra on July 17. 
Apple, Amazon, Alphabet and Facebook are holdings in Jim Cramer'sAction Alerts PLUS Charitable Trust Portfolio. Want to be alerted before Cramer buys or sells these stocks? Learn more now.