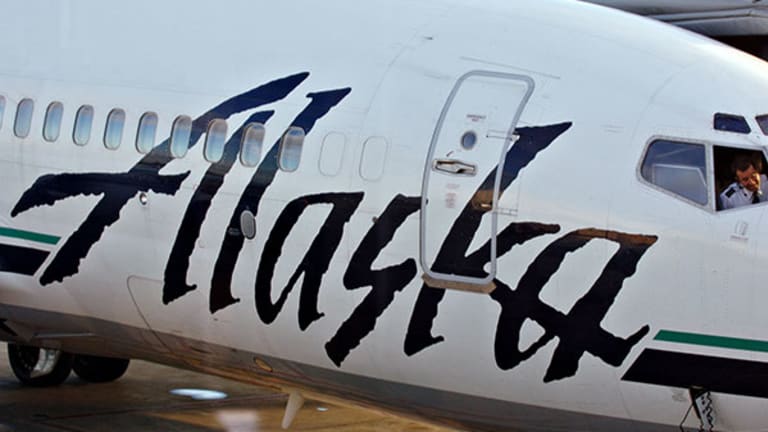 Is Alaska Air Ready to Take Flight?
Shares of ALK have been lagging the bulk of the airline sector of late, but that may soon change.
Alaska Air Group has been basing near a major support zone since last month's mixed earnings report. The stock has spent the entire month of May in a narrow range while a few of the other regional carriers, like Jetblue and Southwest, are trading at their yearly highs. A catch-up move for ALK may be coming as the stock begins to lift off what may prove to be a major bottom. 
ALK reached its 2017 peak as March began, after surging nearly 40% after the election. This powerful rally leg carried shares to all-time highs, but as March got underway, it was clear upside momentum had been completely wiped out. The stock traced out a steady pullback through the remainder of March and well into April before shares took a damaging earnings-inspired hit on April 27. ALK appeared headed for a fresh down leg in the aftermath, but a key support zone near $84.00 contained the loses. Since reaching this area in late April, the stock has been building a very solid base with the help of an upward sloping 200-day moving average. A rebound move from this zone could carry shares sharply higher.
In the near-term, investors should consider this B+ rated stock a low-risk buy near current levels. ALK has a very solid support zone in place from the $86.00 area down to last week's low near $82.00. On the upside, a close above $89.00 would clearly break the upper trendline of a 12-week bear channel that has been in place since the March peak. On the downside, a close back below $82.00 would likely lead to further basing. 
Read More Trending Articles:
Why Alibaba's Founder Jack Ma Thinks You Will Eventually Only Work Four Hours a Day
Here's How Fast Tesla's Model 3 May Be -- Doesn't It Seem Really Slow?
Now We Have an Idea When the iPhone 8 Will Launch, Thanks to Vacationing Apple Employees
N.P.