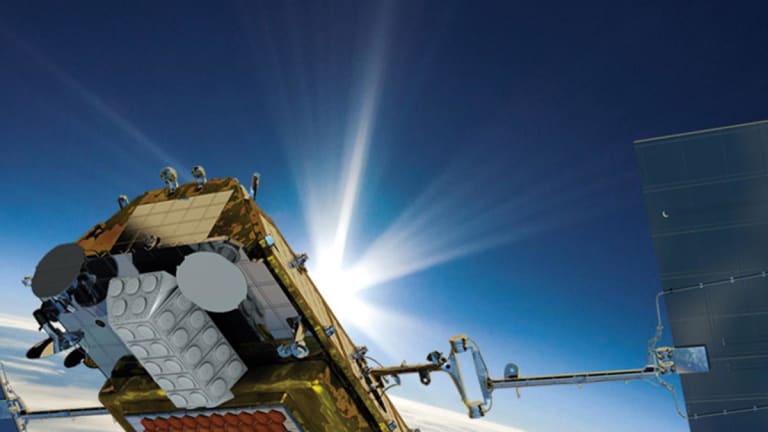 Iridium Rockets After Analyst Boosts Satellite Contractor
The downturn in the satellite communications contractor's stock has gone too far, a Sidoti analyst contends.
Shares of Iridium Communications (IRDM) - Get Free Report took off Wednesday after an analyst at Sidoti upped his rating on the satellite-communications contractor to buy from neutral.
Shares of the McLean, Va., company were trading 7.6% higher at $22.02.
Sidoti analyst Gregory Burns wrote that the downturn in the telecommunications and defense contractor's stock has gone too far, Bloomberg reported. The stock was trading above $28 in late April.
And he said he's bullish on Iridium's new Certus Broadband and Narrowband services, the news service reported. 
Burns also sees expanded free cash flow as Iridium's capital spending returns to maintenance levels.
And he called Aireon, the contractor's space-based system for monitoring air traffic, a "valuable and underappreciated asset," according to the news service.
Burns established a $26 price target for Iridium, which indicates a 27% upside from Tuesday's close at $20.46.
Iridium, which is set to report its quarterly earnings on Oct. 29, last week inked a five-year contract with the U.S. Air Force Space Command. The pact could generate up to $76 million in new revenue.