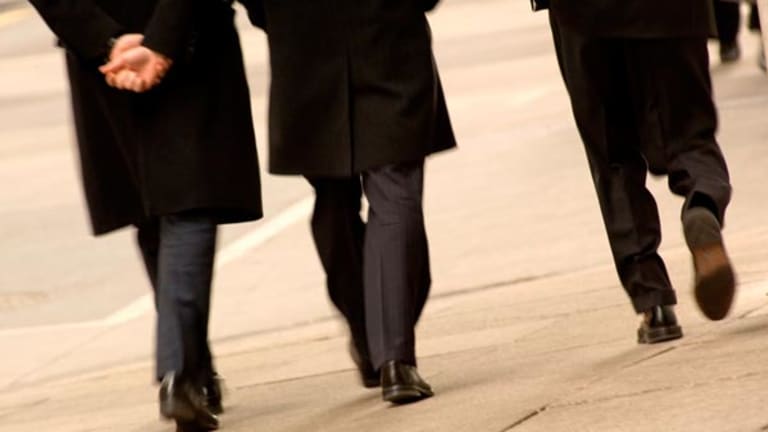 EU, IMF Agree to Irish Bailout
EU ministers quickly agree to a bailout package for Ireland.
Updated from 3:12 a.m. EST
DUBLIN (
) -- Ireland appealed to the European Union and the International Monetary Fund Sunday for a massive loan that will support its capital-starved banks.
EU finance ministers quickly agreed to the bailout and said it "is warranted to safeguard financial stability in the EU and euro area," the
Associated Press
reported.
Ireland becomes the second eurozone member to require a rescue. In May, European governments and the IMF agreed on an emergency loan package to prevent Greece from defaulting on its debts.
Although Ireland initially had balked at accepting aid, eurozone officials elsewhere had pressed Dublin to accept help, worrying that Ireland's fiscal woes could hurt other struggling countries like Spain by making their already high costs of borrowing prohibitive.
Irish Finance Minister Brian Lenihan said earlier Sunday he would ask his government to request an international bailout.
He said Ireland needed less than €100 billion, which it would use as a credit line for its ailing banks, which are losing deposits and facing difficulty borrowing funds, the
AP
reported.
The government's deficits have ballooned to 32% of the nation's GDP because of its 2008 decision to insure the nation's banks against losses, a bill that is swelling beyond €50 billion ($69 billion), according to the
AP
.
Brian Lenihan said Monday that Ireland's banks will be pruned down, merged or sold as part of the bailout taking shape,
AP
reports.
> > Bull or Bear? Vote in Our Poll
RELATED STORIES:
>>Why Germany Is Right About Europe
>>Irish, EU, IMF Face Marathon Talks
>>Ireland Crisis Illuminates Euro Myth - Opinion
This article was written by a staff member of TheStreet.