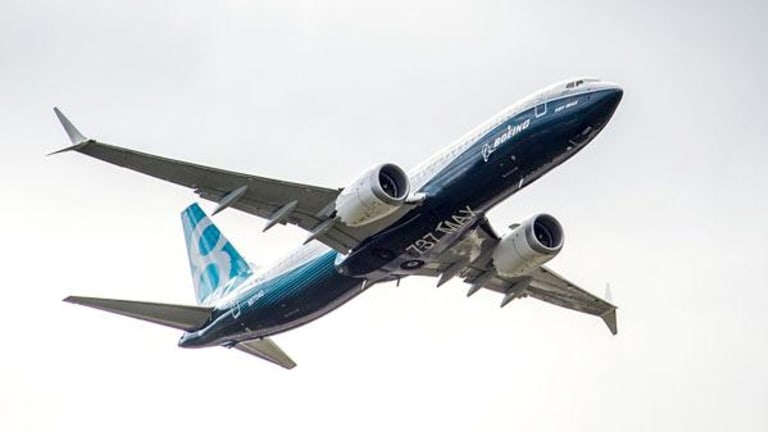 Iran Air Demands Clawbacks if Boeing Deal Altered
The state-owned airline wants to see its 80-jet order go through despite rhetoric opposing it from Donald Trump and House Republicans
Officials in Iran say they hope to claw back any money lost if President-elect Donald Trump were to reverse a deal between the country's state airline and Boeing (BA) - Get Report .
Chicago-based Boeing on Dec. 11 agreed to sell 80 passenger jets, including 50 737s and 30 777s, worth $16 billion at list price to Iran Air, one of the first deals between a U.S. company and the Islamic Republic as part of an agreement between the two countries to liberalize relationships. But members of the U.S. House of Representatives have already taken steps to limit the sale, and Trump has expressed skepticism about the nuclear deal that serves as a foundation for normalizing relations.
Iran Air CEO Farhad Parvaresh, speaking to reporters on Sunday, said that he is working with Boeing to finalize the plane order prior to Trump's inauguration. He said that should the U.S. government cancel or alter the deal his company would seek to recover lost payments.
"Both sides are committed, and there are scenarios in the contracts for violation of commitments or in case of force majeure to deal with those cases," Parvaresh said.
The deal is important to Boeing both symbolically and because it would fill slots in its 777 production line as global airlines await a refresh of the widebody jet coming at the end of the decade. Boeing in its statement announcing the order said the contract would support thousands of jobs on the 777 line, and nearly 100,000 U.S. aerospace jobs across the supply chain.
Boeing has already planned a slowdown in commercial jet production. Company executives in an email to employees Monday said they intend to trim headcount in the commercial unit by up to 8% in 2017, about double previously plans, due to "fewer sales opportunities and tough competition." The company has cut about 6,000 jobs in its commercial division in 2016.
While the Iran order is far from certain with the Republicans in control of both the White House and Congress in 2017, analysts have said it will be difficult for lawmakers to completely unwind the Iran Air order. In addition to the potential job implications, Jefferies analyst Howard A. Rubel in a Dec. 11 note said "it is hard to put the Genie back in the bottle" once the approvals have been granted.
Iran Air on Sunday also provided a reminder of why it is important for aerospace companies not to put too much emphasis on one order, with the company deciding against ordering two-story A380 aircraft from Boeing rival Airbus. Iran had initially pledged to buy 12 A380s, a big boost for Airbus to what has been a struggling program, but Parvaresh said that portion of what had been a $25 billion order for Airbus jets has been cancelled.
Airbus has already announced plans to scale back production of the A380 in 2017 and again in 2018. The Iran Air order had been seen as a shot in the arm for the A380, which to date has only delivered about 200 frames.