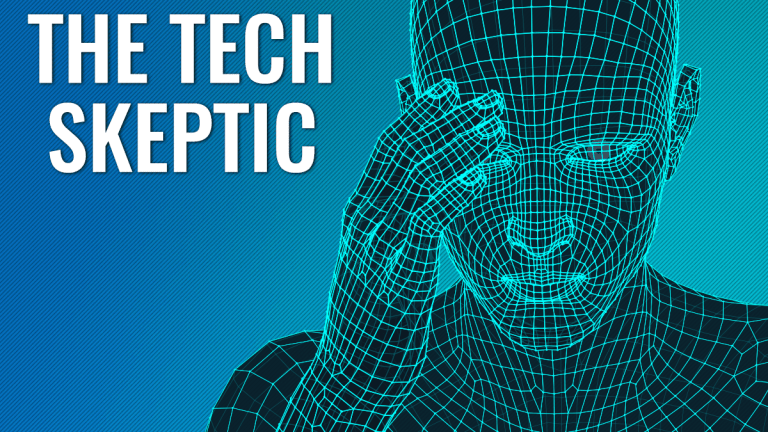 Uber's Upcoming IPO Will Test Investors' Tolerance for Money-Losing Tech Firms
Firms are positioning themselves as the next Amazon, which lost money for years before finally turning a consistent profit in 2015.
Another week, another crop of unicorn IPOs. 
Well, that's not technically true, since it's been a whole two weeks since Pinterest (PINS) - Get Pinterest, Inc. Class A Report and Zoom (ZM) - Get Zoom Video Communications, Inc. Class A Report went public on the same day. But it certainly feels that way to many market watchers, who can hardly keep up with the flurry of new filings and financial disclosures by the tech unicorn and decacorn set of IPO hopefuls. Ridesharing giant Uber will be the latest one to go public -- it's expected to price shares this Thursday after the close and begin trading on Friday.  
With the markets still largely roaring, appetite for high-growth offerings remains strong -- even if, like Uber, the companies are losing money hand over fist. Atish Davda, CEO of the pre-IPO marketplace EquityZen, said that demand for shares in tech unicorns has been strong enough that investors seeking shares are paying a handsome premium relative to their private valuations. 
"From our standpoint, it's clear that there's a tremendous amount of interest in these high-growth companies, including ones that aren't profitable," Davda said. In its recent IPO prospectus, Uber revealed that it lost $1 billion last quarter -- a fact that hasn't dampened interest in the offering, which was reportedly oversubscribed by day two of its IPO roadshow. 
Then again, demand was also high for Lyft's IPO -- and about a month later, it's trading 26% below its IPO price and discussed as a cautionary tale for the remaining crop of much-hyped IPO candidates. It remains to be seen how others, including Uber, Slack and WeWork, will fare under the intense glare of quarterly reports and regular performance disclosures. Like many others in the mix, WeWork and Slack are also losing money, WeWork to the tune of $1.9 billion on $1.8 billion in annual revenue according to a recent filing.
If this year's crop of IPOs seem larger than life, it's not just because of their multibillion-dollar valuations. Many in the unicorn herd are also household names and consumer-facing in nature, meaning that many everyday investors have used them personally, or are at least familiar with what they do. They've also had their every move followed and reported on in the press for years.
The notoriety is a double-edged sword. Name recognition can be helpful in ginning up interest in a stock without the marketing blitz that comes with a traditional IPO roadshow. But it could also mean a stiffer backlash if things don't go well, whether due to missed targets or a slow economy.
"Companies like Uber and Lyft have not been tested during a downturn, and we think the true test for this market will be how these companies respond whenever the cycle rolls over," said Asad Hussein, an analyst at Pitchbook.
It's also worth noting that with companies opting to stay private for longer, stock market investors have fewer choices than they had in years past: There were about 3,600 companies on U.S. stock exchanges at the end of 2017, down from about 7,500 in 1997. 
In the case of Uber, it's tried to liken its growth story to that of Amazon (AMZN) - Get Amazon.com, Inc. Report , which lost money for some time before delivering some of the best investment returns in recent memory. Amazon went public in 1998, but didn't start consistently turning a profit until 2015. 
"Amazon broke that mold a little bit," added Davda, speaking of the focus on growth over profitability that's driving high valuations and multiples among the unicorn set. "Public market investors believe now that there's another way to evaluate these companies."
That kind of thinking can reap rewards in the best of times -- a healthy economy, markets near record highs, a rollicking tech sector and few major disappointments so far among highly-valued firms.  
Still, a tipping point could arrive when investors begin to sour on growth-at-any-cost, said Kirsten Morin, co-head of Global Venture Capital at Aberdeen Standard Investments.
"I think the difficult part of the calculus is: At what point does investment sentiment turn from the never-ending quest for growth, and start to focus more on profitability?" she said. "I think as the IPO environment unfolds a bit further, there will be better visibility into whether the market will see an increased demand for profitability or near-term profitability."
One important factor in that calculus: How the IPO candidates perform outside of the private markets' nurturing embrace. 
"We're watching the quality of IPOs that go out -- if lower-quality IPOs go out and don't perform well, it'll damage the potential of other companies to have successful IPOs," Morin added.  
Are you listening, Uber and Slack? No pressure. 
Amazon is a holding in Jim Cramer's Action Alerts PLUS member club. Want to be alerted before Jim Cramer buys or sells the stock? Learn more now.