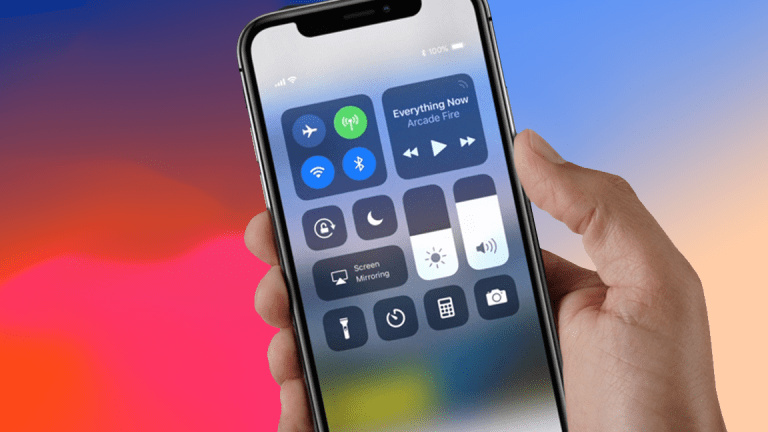 Early iPhone X Numbers Prove Better Than Feared: What It Means for Apple Shares
Though Apple's new flagship phone is seeing lengthy shipping times, they're much better than the worst-case scenarios. That and other data indicates Apple may still have room to surprise to the upside.
Markets are forward-looking, and markets hate uncertainty.
Those two adages go a long ways towards explaining why Apple Inc.'s (AAPL) - Get Report shares underperformed the Nasdaq by about 6% from the time of its Sep. 12 iPhone event to the start of iPhone X pre-orders on Oct. 27. And they also explain why shares have been quickly making up lost ground since.
As expected, shipping times for the iPhone X, which will see its first deliveries on Nov. 3, quickly ballooned after pre-orders began on the 27th. But the level at which they stabilized at -- five to six weeks -- wasn't quite as bad as feared, following multiple reports of big supply constraints. Those constraints were reportedly caused by challenges in producing the infrared dot projector module used by the iPhone X's TrueDepth front camera system.
KGI Securities reported that only "tens of thousands" of iPhone X unit were being made daily as of late September, and in October several other firms reported production ramp delays and/or component order cuts. In that context, a shipping time of five to six weeks doesn't sound disastrous. Though a lot of iPhone X demand will still likely be pushed out into early 2018 (assuming shipping times remain at high levels in the coming weeks), it does now look as if a decent number of units will be delivered in time to be unwrapped on Christmas morning.
That's providing some cheer to Apple investors ahead of the company's Nov. 2 earnings report. As of the time of this article, shares have risen almost 6% from their Oct. 26 close, easily outpacing the Nasdaq's 2% gain and producing fresh highs along the way. iPhone chip suppliers Cirrus Logic Inc. (CRUS) - Get Report , Skyworks Solutions Inc. (SWKS) - Get Report , Broadcom Ltd. (AVGO) - Get Report and Qorvo Inc.  (QRVO) - Get Report have also registered big gains over that time period.
Also likely going over well: Early iPhone X demand appears to be at least as strong as expected, if not better. GBH Insights analyst Daniel Ives (formerly with FBR Capital) has upped his iPhone X pre-order estimate by 10 million to 50 million. And Rosenblatt Securities' Jun Zhang estimates Chinese iPhone X pre-orders reached 5.5 million within five hours; for comparison, Zhang estimates Chinese iPhone 8 pre-orders only reached four million over the first three days.
KGI, for its part, reports production of TrueDepth components is now "stable." The firm also forecasts next year's iPad Pro models will support the Face ID unlocking system enabled by TrueDepth.
Apple, for its part, hasn't released any iPhone X pre-order figures, but has declared demand to be "off the charts." eBay resale prices for units due to ship in the next week or so are also encouraging: The 64GB model ($999 retail price) has often sold for over $1,300, and the 256GB model ($1,149 retail price) has often gone for over $1,500.
Is this an indication of incredible enthusiasm, or an incredible lack of patience? Either way, the resale activity bodes well for iPhone X purchase interest among die-hard Apple fans. Meanwhile, the fact that nearly two times as many 256GB X units as 64GB models are listed on eBay, and that more than three times as many 256GB models have been sold on eBay to date, also potentially bodes well for iPhone X average selling prices (ASPs) and margins.
All of this, it should be noted, follows a slew of reports, surveys and data points suggesting that iPhone 8/8-Plus demand is soft. Though it was hardly rocket science to gauge that iPhone X anticipation was depressing iPhone 8 demand, light iPhone 8 sales added to the uncertainty markets felt about near-term demand for the product line responsible for over 60% of Apple's sales. And markets, as noted, hate uncertainty.
Given weak iPhone 8 sales and near-term iPhone X supply constraints, some risk remains that Apple will miss its September quarter consensus estimates and/or issue light December quarter guidance. Though estimates have fallen some over the last 6 weeks, analysts on average still expect September quarter revenue of $50.74 billion (up 8% annually) with the help of 46 million iPhone unit sales (flat annually). And for the December quarter, they expect revenue of $85.56 billion (up 9%) and 81 million iPhone sales (up by three million).
But if the reception given to top iPhone microphone supplier Knowles Corp.'s (KN) - Get Report Oct. 25 Q3 report is any sign, Apple could get a pass for a subdued December quarter outlook, as long as there's confidence in its ability to make up for any shortfall in the following quarter. Knowles slightly beat Q3 estimates, but also guided for Q4 revenue of $225 million to $260 million and EPS of $0.33 to $0.39, below a consensus of $262.5 million and $0.42. Not surprisingly, the company blamed a "later-than-normal ramp of new handsets at our largest customer," a clear reference to Apple.
Nonetheless, Knowles' shares are up about 4% from where they traded going into earnings. One big reason for this: The company forecast that the push-out of Apple orders will also result in "strong year-over-year Audio [product] revenue growth in Q1 2018."
Analysts have already begun to adjust their models for the shifting of iPhone X demand into Q1: Apple's March quarter consensus now calls for a 27% annual increase in revenue to $50.74 billion, and an 11 million-unit increase in iPhone sales to 62 million. Nonetheless, the fiscal 2018 (ends in September 2018) iPhone shipment consensus has fallen by five million since Apple's launch event to 242 million, and -- in spite of restrained iPhone 8 demand, and all the hype and enthusiasm surrounding the X -- only implies 11.5% annual growth.
That suggests iPhone sales still have some room to surprise to the upside in the coming quarters, provided the X lives up to expectations and Face ID works as well as advertised. Overall, a decent amount of the uncertainty that had been priced into Apple shares has been taken out since iPhone X pre-orders started, but perhaps not all of it.
Jim Cramer and the AAP team hold positions in Apple and Broadcom for their Action Alerts PLUS Charitable Trust Portfolio. Want to be alerted before Cramer buys or sells AAPL or AVGO? Learn more now.
More of What's Trending on TheStreet: