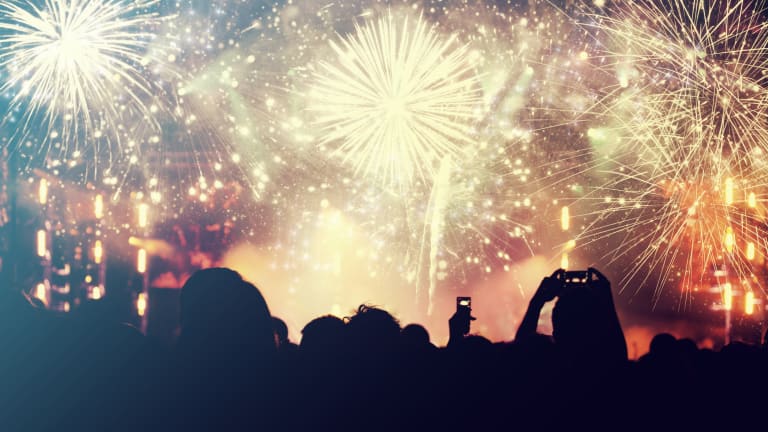 Why Investors Should Be Excited By the Last 5 Trading Days of 2017
The stock market isn't closed for the year. And that's a good thing given seasonal trading patterns headed into a New Year.
If seasonal trading patterns are any indication, investors aren't yet done making money in the market this year. 
In the trading days between Christmas and New Year's, the S&P 500 often sees a rally that nets investors abnormally high returns, reminds PNC chief strategist Bill Stone in a new note. Dubbed the "Santa Claus Rally", Stone says the seasonal gains are fueled by a combination of portfolio adjustments designed to maximize tax benefits before year end, investor optimism during the holidays and a large number of short sellers being on vacation.
To be sure, the data is pretty convincing. 
The Santa Claus Rally has yielded positive investment returns in 35 of the last 47 holiday seasons dating back to 1969 (last five trading days of the year and first two trading days after the New Year), according to the 2018 Stock Trader's Almanac. The average cumulative return over these days is 1.2%. Stone adds that going back to 1896, the Dow Jones Industrial Average has gained an average of 1.7% during this seven-day trading period, rising 77% of the time. 
Should equities markets fail to follow history the next few sessions, then the bears could come out of hibernation. When there is no Santa Claus Rally, the New Year is often dominated by weak stock prices. Stone points to the January following a 4% decline in late 1999 that began a 33-month decline in the S&P 500. Or, let's not forget the drop in the S&P 500 at the end of 2007 that ignited the second worst bear market in modern history, Stone notes.
With markets in rally mode in the wake of the new tax law, it's hard to argue Santa won't appear in the final trading days of 2017. If he doesn't, look out below... 
More of What's Trending on TheStreet: