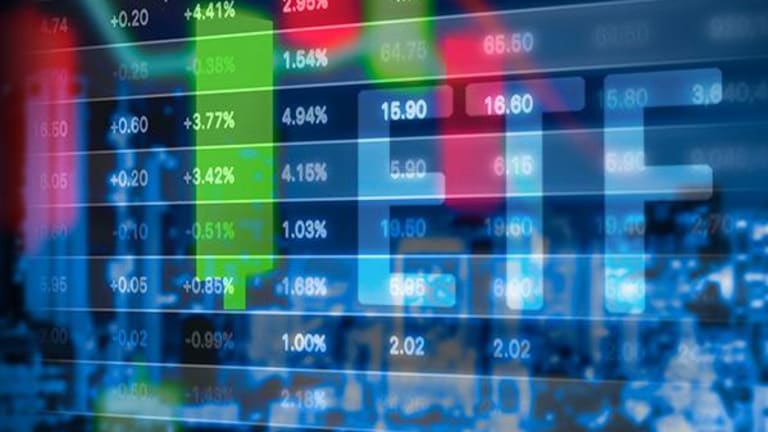 Investors Shift to Barbell Strategy as Technology and Utilities Set Post-Election Highs Last Week
Technology is the growth, and typically the most volatile, sector, while the safety of dividends makes utilities the least volatile.
The S&P 500 undefined is divided into 11 sectors; each traded using its own exchange-traded fund. The risky technology sector ETF set an all-time intraday high on March 21, and the dividend-rich utility sector ETF set a multiyear intraday high on March 22, as a "flight to safety." This combo is considered a barbell portfolio strategy.
The energy sector ETF was the first to peak, doing so on Dec. 12. The lower price for a barrel of crude oil prices has been caused by record supplies.
The REIT ETF set its post-election high on Feb. 27. The decline has been caused by empty store fronts and zombie malls. This could come back to haunt the banking system, as community banks are overexposed to commercial real estate loans.
The Financial ETF set its post-election high set on March 2. The Fed rate hike and warnings from the FDIC in their quarterly banking profile for for Q4 2016 have hurt bank stocks.
The S&P 500 peaked on March 1, with the materials, industrial and transportation ETFs, which implies that infrastructure spending could be delayed, or that the good news is already priced in.
The consumer discretionary, consumer staples sector ETFs peaked after the Federal Reserve hiked the federal funds rate on March 15. This move buttoned up the wallets on Main Street USA as all consumer rates rose by 25 basis points.
The health care sector peaked on March 15 anticipating the battle that would cancel the vote to repeal and replace Obamacare.
This article is commentary by an independent contributor. At the time of publication, the author held no positions in the stocks mentioned.