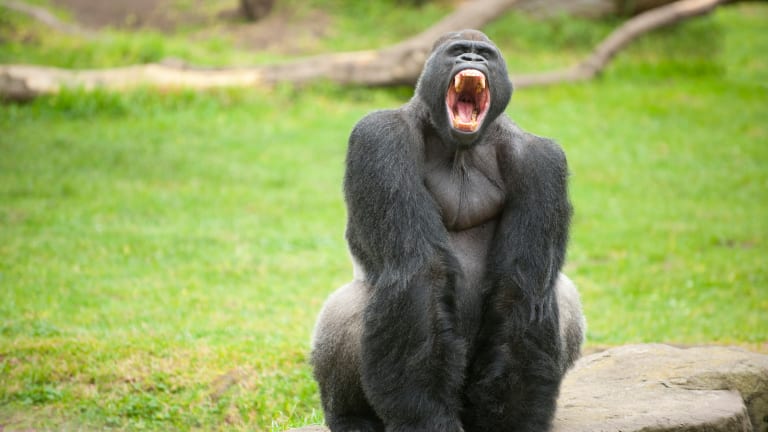 Investors May Go Into Beast Mode and Buy Stocks After Netflix's Earnings Blowout
It's rally time on Wall Street once again. From the blowout quarter from Netflix to various political happenings, there is a lot on the plate of investors to digest.
The market bottom for the year is in baby. 
At least that's what Canaccord Genuity's top strategist Tony Dwyer told me.
Dwyer's research and thoughts on the market are always top shelf, so it's your loss if you don't read through. Dwyer will be one among many leading experts at TheStreet's May 5 conference - "How to Diversify Your Portfolio: A Boot Camp for Investors" - hosted by our founder Jim Cramer, You can easily register for the conference here.
In addition to investor education panels, we will share with you many actionable strategies to grow your wealth in this volatile market. Cramer will also sit down for an exclusive fireside chat with PayPal's (PYPL) - Get PayPal Holdings Inc. Report top-notch CEO Dan Schulman. I will be there too hosting a panel -- come on by and tell me how you love receiving this free newsletter each morning.
Netflix Is an Animal 
Actually, Netflix (NFLX) - Get Netflix Inc. Report is a beast per this Periscope dropped by yours truly right after the numbers hit the wires. Netflix gave every growth investor (and the bulls on the broader market) exactly what they were looking for in the first quarter:
(1) Impressive profit margin expansion in the two main divisions (U.S. and international)
(2) A massive earnings beat despite already inflated Wall Street expectations
(3) Strong membership growth even as the company raised prices
(4) A better cash generation story
(5) No signs on the earnings call that any of these things will stop happening at least in the next year.
Above all else, Netflix weaved a story to investors of an international business that is poised to be larger than its U.S. operations in the not-too-distant future. Now that the company is profitably running its international operations, with juicy margins to boot, Wall Street will take these comments and seriously jack up their profit forecasts further supporting the runaway stock price. The fact this type of Netflix quarter happened while the company is marketing aggressively and investing in owned content is impressive.
Oh wait, since this is journalism allow me to be skeptical of the quarter -- investors should be upset the company didn't beat on earnings by 40 cents. Shame on Netflix and Reed Hastings for not delivering more. Sell Netflix and go load up on that growth juggernaut known as Sears (SHLD) !
From Around TheStreet's Newsroom
TheStreet has continued to debunk the alleged auto god known as Tesla (TSLA) - Get Tesla Inc. Report CEO Elon Musk. We encourage you to stay engaged with our exclusive section on our homepage titled: "Tesla Electrified: Hype vs. Reality." It serves up a daily dose of critical analysis (good and bad on Tesla) on the money-losing Tesla. On a new note, Musk's credibility continues to be damaged. After Musk's high-profile interview on CBS, where he suggested production of the Model 3 was improving, Tesla has decided to temporarily halt production.
The move is likely to ugly-up Tesla's upcoming first-quarter earnings call and serve as yet another leg in the stool in the bear case on Tesla. As TheStreet said on Jolt Monday, it may be time to remove Musk as CEO. He looks to be a big part of the problem here. Time to give a ring to former Ford (F) - Get Ford Motor Company Report CEO (and long-time auto exec) Mark Fields.
Beyond Tesla, here's what else is cooking on TheStreet right now: (1) Anders Keitz drills into the murky waters that is General Electric (GE) - Get General Electric Company Report ; (2) Eric Jhonsa critiques Apple's (AAPL) - Get Apple Inc. Report HomePod. Apple is a holding in Jim Cramer's Action Alerts PLUS.