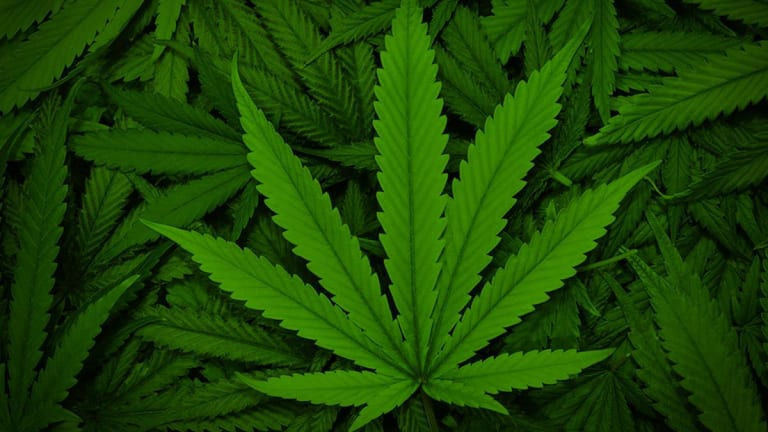 Investors Face Growing Opportunities and Challenges in Cannabis
An expert panel points out the huge potential for cannabis across many consumer categories, along with the daunting challenge of picking investments.
While cannabis companies offers a rapidly growing set of options, investors have to work harder than ever to find winners.
Speakers at the "How To Play The Fast-Emerging Cannabis Industry" panel at Jim Cramer's Boot Camp on October 13 said they see lucrative market opportunities in an industry that could bridge health and wellness, drinks, recreation, and medicine. They also heralded cannabis-derived products as substitutes for alcohol, opioids, or sleep aids. But they pointed out that investors face more choices than ever if they choose to dive into any of these growth businesses.
"We're up to 400 cannabis stocks," said Debra Borchardt, CEO of the Green Market Report, who moderated the panel. "For investors, that's been a difficult thing to digest with this onslaught of public cannabis companies. It's only gong to continue."
Bill Marcus, senior managing director, Young America Capital, called 2018 the breakout year for the cannabis industry. His firm sorts through 30 companies a month seeking capital. It comes down to being able to spot strong management teams.
"You have to see if they have a good track record -- the same questions you'd typically ask," Marcus said before an audience of about 200 investors attending the event. "You have to really got to know these companies."
The move by Constellation Brands (STZ) - Get Free Report to invest roughly $4 billion in Canopy Growth (CSC) this summer helped move the industry into the spotlight, he said. Businesses in the space remain focused on building their brands, distributing their products, scaling up both the in U.S. and Canada, and exploring ancillary businesses such as delivery and packaging.
Tim Seymour, chief investment officer, Seymour Asset Management, said the cannabis sector is a bit like an emerging market investing, where he spent several years. He said it's challenging to find long-term winners right now.
"This is a new asset class," he said. "Companies are trying to enter. Corporate governance is crucial and how management is aligned with investors is the most important thing for investors to figure out."
The new issues market for cannabis companies is "extraordinary" with the number of debuts, Seymour said. Many cannabis stocks are still trading below their highs from earlier this year.
As the industry matures, more strategic companies such as Constellation Brands will wade in, he said. Investors could use more Exchange Traded Funds for cannabis, but custodian banks worried about the federal illegality of cannabis are not allowing them, he said.
Joseph Dowling, CEO of CV Sciences Inc.  (CVSI)  a product of CBD extracts, said the 2018 Farm Bill will be a watershed for hemp and cannabis businesses because it will make the ingredient legal in the U.S. if it gets signed by President Donald Trump as expected this year. The company, which makes CBD extracts available in 2,000 stores, is expecting more growth.
"We have achieved scale and we also have first mover advantage," he said, "Brands will matter significantly. They offer the trust that there will be quality in the products, which really matters."
Rishi Gautam, executive chairman of MJardin Group, said the company is scaling up as a provider of management services for cannabis licensees. The company promotes standardization of medical terminology for cannabis while offering its expertise in running dispensaries and other cannabis facilities.
"Consistency of product is key," he said.
Ben Kovler, CEO, Green Thumb Industries  (GTBIF)  said he's been building up the company's Rise dispensary business and branded consumer business as well as medical programs and some adult use programs expand access the U.S.
"I have to be ready for the tidal wave," he said. "If you're in a canoe, you'll tip over. We're building a barge."
He said access to capital remains healthy for the sector, as well as merger and acquisition opportunities.
"We're taking advantage of U.S. pent up demand as this becomes a legal product across the country," Kovler said. "We're friends and allies with regulators....At the core, we believe brands distributed at scale is how to win."
Jeff Maser, founder and CEO, Tinley Beverage Co. Inc. (TNYBF) , a maker of cannabis-infused drinks, said the company is building out a large scale bottling facility to make its own products as well as produce drinks from other brands.
"When it comes to beverages, brand is key," Maser said. "The advantage of edibles and drinks is they offer a smoke-free way to ingest."
Looking ahead, panelists agreed that it's been harder to develop new product because of a lack of research on dosages and other issues. As CBD becomes legal and possibly the U.S. follows Canada in legalization, more research is expected to take place.