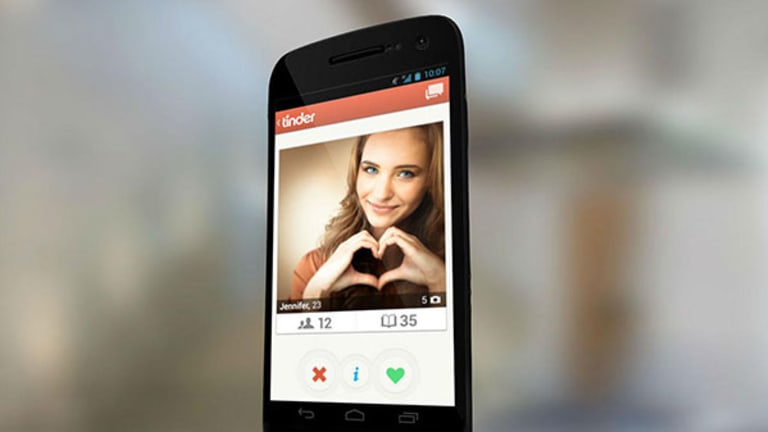 Publish date:
Investors: Consider a Relationship With Match
Fall in love with a category killer.
Fall in love with a category killer.
Yesterday it was revealed through a filing with the Securities and Exchange Commission that Steve Cohen's Point72 Asset Management hedge fund had taken a 5% passive stake in Match Group (MTCH) - Get Report . While positions can change at any time, especially for the aggressive traders at Point72, it seems like an interesting pick.
Match is the world's largest relationship company. Just last month, the company released its annual survey of single people living in the U.S. According to the company, 53% of single people have created an online dating profile and 40% of singles have dated someone they met online.
Millennials are 30% more likely than any other generation to want to find a relationship and they are using technology to do it. They are 75% more likely than baby boomers to have dated someone online and 57% more likely than those of other generations to have created a profile on a dating app.
Match believes 12 million relationships begin with and 3 million marriages began with a dating product. With over 45 brands, operating in 190 countries in 38 languages, Match is the clear leader in this area. The company operates everything from Match.com, to Tinder to PlentyOfFish and even PetPeopleMeet.com. The company is the category killer in love!
According to Match, in 2011, there were 360 million singles online and the company had approximately 2.1 million paid members. But currently there are an estimated 511 million singles online and Match has 59 million active users and 5.5 million paid members. If this keeps up, by 2019, there could be an estimated 672 million online singles looking for love.
At the end of January, the company reported fourth-quarter earnings of $0.29 per share, $0.05 better than expected. Revenue rose 19.5%, year to year, to $319.7 million. Adjusted EBITDA margins were 40%. Tinder paid subs rose 119% to 1.76 million.
Management sees first-quarter revenue between $287 million and $297 million. The consensus is expecting first-quarter revenue of $308 million and EPS of $0.13. Match is scheduled to report first-quarter results on May 3.
For full-year 2017, the company is looking for revenue between $1.26 billion and $1.305 billion and EBITDA of $450 million-$470 million. Earnings per share is expected to be about $0.95.
Tinder, which accounts for 35% of the company's revenue, is expected to grow in the high teens over the next two years. Assuming Match can continue its current growth trajectory, the company could report 2018 revenue of $1.4 billion, up about 12% from expected 2017 levels. That would place EBITDA at more than $550 million and EPS at around $1.20.
The stock is currently trading between 11 and 12 times EV/EBITDA. If I'm right, and Match simply continues to trade within that range, the stock should be able to reach the mid-$20s by this time next year.
After going public in 2015, the stock traded between 21 and 22 times earnings estimates. Using that metric with an EPS estimate of $1.20 for next year, it's pretty easy to see upside into the mid-$20s by this time next year.
For those who want a speculative bet on a category killer in the relationship space, Match could be a stock to fall in love with.
This article is commentary by an independent contributor. At the time of publication, the author held no positions in the stocks mentioned.