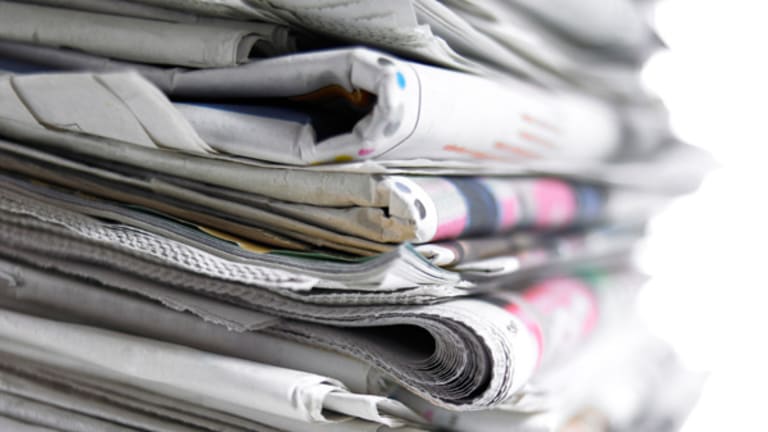 Investors Await Bernanke Speech at Jackson Hole: Hot Trends
Federal Reserve Chairman Ben Bernanke speaks to a global group of central bankers in Jackson Hole, Wyo., on Friday.
NEW YORK (
) -- Popular searches on the Internet include Jackson Hole ahead of
Federal Reserve
Chairman Ben Bernanke's speech in Wyoming later Friday.
Bernanke will deliver his speech amid a group of global central bankers. Investors await clues from Bernanke regarding whether the central bank is still considering a third round of quantitative easing to help stimulate the U.S. economy.
Investors will especially look for clarification on the Fed's position on the economy, as its "Beige Book" survey of economic sentiment this week was relatively positive.
World stock markets were mixed ahead of the speech, with Wall Street futures rising, Asian indexes closing mostly lower, and stocks in Germany, France and London climbing.
Just one week after a U.S. judge ruled that Samsung violated six of seven
Apple
(AAPL) - Get Apple Inc. Report
patents in an infringement case, a Japanese court dismissed Apple's patent infringement claim against Samsung. A Tokyo District Court ruled that Samsung did not violate patents regarding synchronizing music and video between computers and smartphones or tablets.
The lawsuits and counter-lawsuits between Apple and Samsung currently take place in at least nine countries.
Due to the U.S. court ruling, Samsung must pay Apple more than $1 billion. Later this year, a judge will decide whether eight of the company's products should be banned from sale.
Samsung shares rose after the verdict in Tokyo.
Gas prices is another popular search. As the Labor Day weekend approaches and many Americans will take to the road, gas prices have jumped again.
When Hurricane Isaac hit the Gulf Coast region on Wednesday, prices per gallon jumped 5 cents nationally. They tacked on an additional 2 cents to $3.82 on Thursday, and according to the American Automobile Association should rise by a few pennies by the end of the holiday weekend.
Being as Hurricane Isaac did not devastate many refineries or oil rigs in the region, AAA expects prices to go down after the holiday weekend and into September.P/>
The chatter on Main Street (a.k.a. Google, Yahoo! and other search sites) is always of interest to investors on Wall Street. Thus, each day, TheStreet compiles the stories that are trending on the Web, and highlights the news that could make stocks move.
-- Written by Brittany Umar
.
Brittany joined TheStreet.com TV in November 2006 after completing a degree in Journalism and Media Studies at Rutgers College. Previously, Brittany interned at the local ABC affiliate in New York City WABC-TV 7 where she helped research and produce On Your Side, a popular consumer advocacy segment.