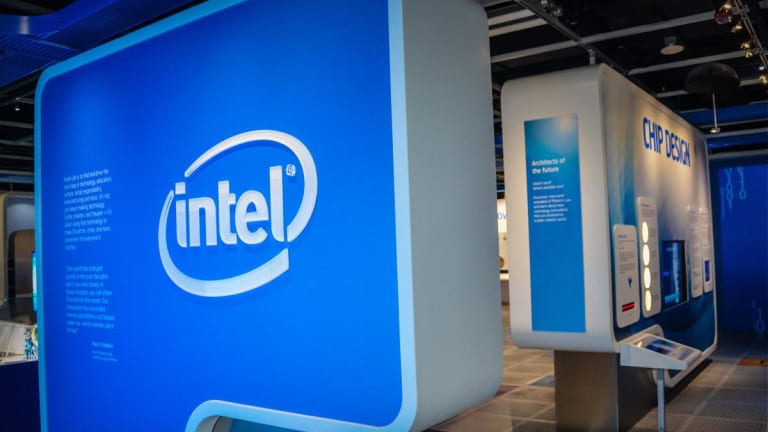 Intel Apologizes for Shipment Delays Amid High Demand Challenges
Sustained market growth is responsible for the insufficient inventory, Intel says in a letter to customers.
Intel (INTC) - Get Report warned clients that it is still facing supply challenges while apologizing for shipment delays in a letter to customers this week, as high demand has led to limited chip inventories. 
The company announced that it hoped to increase capacity and raise its supply in the second half of the year by double digits from the first half, but the company also admitted that "sustained market growth in 2019 has outpaced our efforts."
"I also want to update you on our actions and investments to improve supply-demand balance and support you with performance-leading Intel products," said Michelle Johnston Holthaus, Intel executive vice president and general manager of sales and marketing. "Despite our best efforts, we have not yet resolved this challenge."
However, Intel also reaffirmed its forecasts for the fourth quarter and year that it gave on Oct. 24. Intel expects full-year earnings of $4.42 a share, up from its previous estimate of $4.40.
Intel CEO Bob Swan warned of supply issues in the company's earnings call last month, and it wasn't clear whether Wednesday's letter was a reiteration of that previous warning. 
"We're letting our customers down, and they're expecting more from us. PC demand has exceeded our expectations and surpassed third-party forecasts. We now think the market is stronger than we forecasted back in Q2, which has made building inventory buffers difficult," Swan said. 
While rival Advance Micro Devices (AMD) - Get Report could benefit from the supply shortage, the stock cut to market perform from outperform at Northland Securities Thursday. The firm set a $36 price target on the shares.
Intel shares were down 0.45% in premarket trading Thursday to $57.64. AMD fell 0.68% to $40.70.