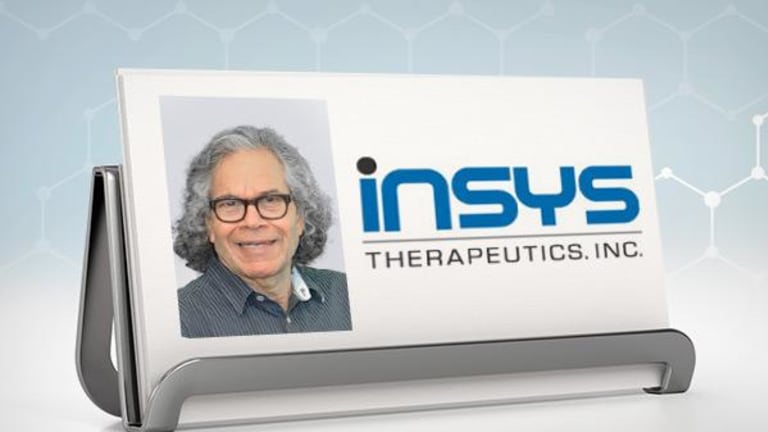 Shares of Insys Therapeutics (INSY) tumbled Thursday after the company revealed that it would be reporting fourth quarter earnings later than expected thanks to delays from its audit committee.
Insys, which makes Subsys, a fentanyl sublingual spray used for patients with cancer, fell 3.7% by midday Thursday. Shares were hovering around $10.16 apiece at the time of writing.
Insys officials announced after markets close Wednesday, March 15 that the company would delay the release of its 10K until after its board's audit committee finished an independent review of how it estimated and increased certain sales allowances. The committee is also reviewing the company's revenue and pre-tax income recorded in 2015 -- it could be reduced by up to $5 million.
Insys officials estimated that its net sales during the fourth quarter were approximately $54 million.
"We look forward to a number of updates on other key company issues, including management succession (i.e., new permanent CEO) and the timing of Syndros' launch following the resolution of DEA scheduling," Jefferies analyst David Steinberg wrote in a note.
Syndros is Insys' cannabis drug that helps with nausea and vomiting in patients with cancer and AIDS.
Of note: Insys had previously agreed to a settlement with the Attorney General of New Hampshire, Joseph Foster, who alleged that the company's marketing practices connected to its Subsys drug. The two settled in January, with Insys agreeing to a payout but denying involvement in any "deceptive" tactics.
At the time, Insys paid $2.9 million to the Department of Justice.
"There may also be an update on settlement discussions with the DOJ - although the recent departures of chief federal prosecutors may mean that the process is now delayed," Steinberg wrote.
Insys did not comment beyond what was released in its statement.