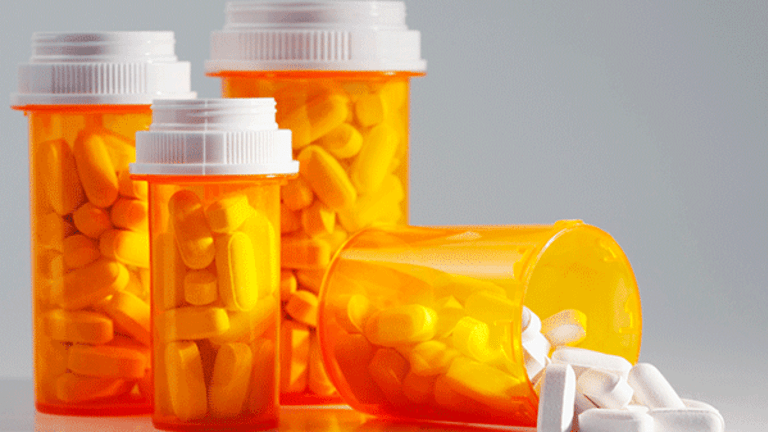 Insiders Will Likely Move Pharmaceutical Company Patheon's Stock
The IPO lock-up expiration for the company is looming, and investors look set to cash in and send the stock sliding.
The 180-day lockup period for Patheon (PTHN)  is scheduled to expire on Jan. 17, meaning that pre-initial public offering insiders, institutional shareholders and executives will then be able to sell their 110 million shares.
This is equivalent to about 76% of the total shares outstanding, so any significant sales would flood the market and result in a sharp decrease in the share price.
Our firm has been following the impact of lock-up expirations for some time, and we have found abnormal negative returns of 4.2% in the two weeks surrounding many lock-up expirations, especially when the following factors are present: there are a significant number of insiders who own a meaningful number of shares; the company has strong fundamentals; and the stock's IPO performance and performance since the IPO have been positive.
Because these factors are present for Patheon, expect to see some of these insiders cash in when the lock-up expires and the share price to decline as a result.
To benefit from the anticipation surrounding the lock-up expiration and the lock-up expiration itself investors should build a short position in Patheon shares over the next several trading sessions and then cover their short positions when the lock-up expires.
Based in Amsterdam, The Netherlands, Patheon is one of the biggest contract drug manufacturers in the world and is the only pharmaceutical manufacturing and development company that offers fully integrated services from start to finish for its customers. Services include manufacturing, logistics and packaging of conventional dosage forms, sterile dosage forms, and specialized products.
Patheon Chief executive and Executive Director James Mullen joined the company in February 2011 with more than 30 years of experience in the pharmaceutical industry, including 20 in executive level positions. He served as chief executive and president of Biogen Idec from 2000 to 2010 and held a variety of executive roles at the company before that.
Michael Lagarde has served as president of Patheon since joining the company in May. Before that, he was managing director of JLL Partners from 2008 until 2016 and was chief executive of Phillips Electronics North America from 2006 until 2007. 
Patheon went public on July 20.
Through its IPO of 29.8 million shares, Patheon raised $625 million. Shares were priced at $21 apiece, in the upper end of its price range of $19 to $22.
During its marketing debut, the share price rose to close at $24.99, a 19% increase, and then tacked on an additional 13.3% in after-market returns.
This strong performance will make significant insiders even more eager to cash in on their gains.
Given the company's strong performance and significant price increase of 34% since the company went public, pre-IPO shareholders will likely want to cash in as soon as the lock-up expires.
This article is commentary by an independent contributor. At the time of publication, the author owned PTHN.