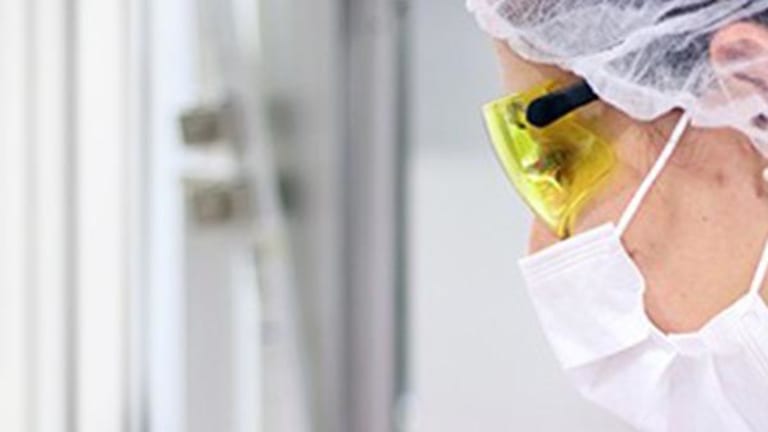 Innate Pharma Pops as It Names AstraZeneca's Oncology Head as Chairman
Meanwhile, Astrazeneca's shares fall as its head of oncology leaves for the smaller biotech company.
Astrazeneca's (AZN) - Get Report head of oncology has taken the helm at Innate Pharma (IPHYF) , agreeing to become the company's chairman, boosting the biotech's share price nearly 8%.
Innate announced Monday that Astrazeneca's former head of oncology and senior vice president, Dr. Mondher Mahjoubi, has agreed to become Innate's chairman of its executive board, succeeding Dr. Hervé Brailly, who will remain on the company's advisory board following the decision.
Innate's share price saw a 7.93% spike Monday, hitting $14.97 per share during intraday trading.
Astrazeneca, meanwhile, took a hit, falling 2.3% to $27.21 per share.
"In our view, this news comes as a slight surprise, but should be received positively by investors, given the incoming [chairman] pedigree as seasoned pharma executive who has been instrumental in shaping AZN's oncology franchise, following senior executive roles at Genentech and Sanofi (SNY) - Get Report ," Leerink analyst Michael Schmidt wrote in a note.
Schmidt has an outperform rating on Innate, with a price target of €19.00 per share, or USD$23.60 per share.
This isn't the only move going on in Innate's c-suite. Laure-Hélène Mercier, the company's former executive vice president of finance has been appointed as CFO. Her predeccessor, Catherine Moukheibir, will be leaving her role, but according to Innate officials, will continue to advise the company.
Innate Pharma is a clinical stage biotech company that focuses on developing treatments for cancer. The company is based in Marseille, France.