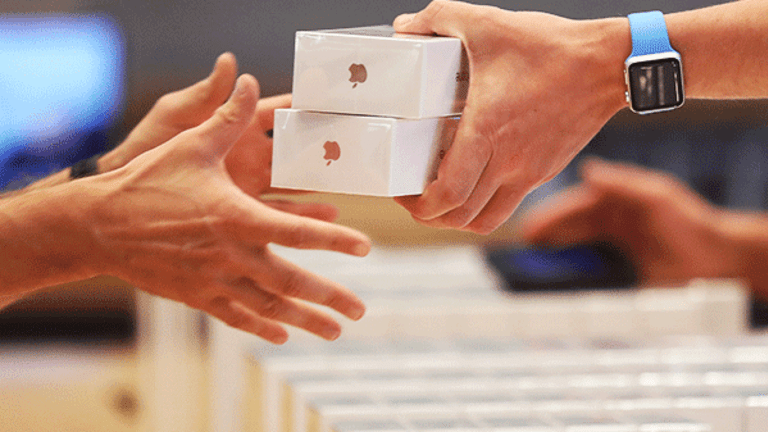 India Offers Apple a Tax Incentive to Boost Production
Apple has been seeking to boost its market share in India.
India's government offered to allow Apple  (AAPL) to import handset components it intends to use in the local manufacturing of its iPhone tax free, a move designed to entice the company to boost production in the country. 
Apple wants to expand its contractor's facility in the southern Indian city of Bengaluru as the company looks to increase its market share in the world's second most populous country. 
The total value of the mobile phone market in India was estimated to be $13.9 billion in the most recent year, nearly double what it was the previous year. 
Over on Real Money Jim Cramer give advice to investors looking at how to play the Trump Trade. Get his insights or analysis with a free trial subscription to Real Money.