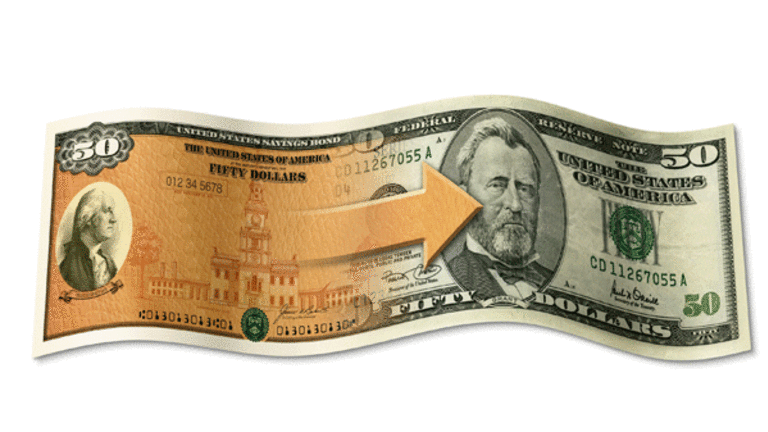 In Trying Times, Think Preferred Stocks
For the patient, rational investor, preferred stocks offer significant value at today's prices.
NEW YORK (TheStreet) -- Well before the market's dramatic plunge Monday, a liquidity crisis existed in preferred stocks.
Right now, a liquidity crisis is evident all over the bond market (for instance,
GE
(GE) - Get General Electric Company Report
12-month commercial paper is yielding 7%). We do not have a sufficient number of buyers to absorb the sellers' supply of securities.
It's a vicious circle. After the price declines 10%, or even 20%, more sellers emerge, and without market makers at investment banks providing a bid, the stocks drop like rocks -- in irrational fashion. The reason we know it is irrational, is that these preferred stocks have declined 20% and even 30%, while the common stocks of the same company fell less than 10%.
You don't need me to tell you that these are not common times. Most preferred shares are yielding between 9% and 14% while experiencing extreme daily volatility. I expect the volatility to go away as the financial markets and credit system heal themselves over the next 24 months. For the patient, rational investor, preferred stocks offer significant value at today's prices.
Preferred shares have been hammered this year. They crashed in mid-July, and then recovered. But when the government nationalized
Fannie Mae
( FNM) and
Freddie Mac
( FRE) and wiped out the FNM and FRE Trust Preferred shareholders, confidence in the preferred market, particularly the trust preferreds, was eviscerated.
Trust preferreds are a significant part of the preferred market. In contrast to regular preferreds, trust preferreds are usually noncumulative securities issued by financial companies.
Why Do Companies Issue Preferred Stock?
As an investment, preferred stocks are an often overlooked asset class. Many preferreds are "cumulative," meaning dividends accrue, even if they're not paid on schedule. Preferred stocks are mostly issued by financial and real estate companies. These companies issue preferred stock, rather than bonds, because the issue is counted as equity, not debt, on the balance sheet.
Typically, preferred shares sit between common stock and long-term debt in the capital structure. This means that in the event of a company failure, preferred shareholders will be paid after bond holders and before common stock holders.
How Do Preferred Stocks Work?
Preferred stock is actually more like a bond than a stock. These securities pay a set dividend, usually yielding 8% to 10%. In times of stability and narrow spreads, preferred stocks act and perform like bonds. In times of high risk and volatility, they act like stocks. This summer, the risks associated with preferred stocks have risen from the bond category to the stock category due to the ongoing credit and confidence crisis.
For an investor seeking diversification, one instrument to consider is the
PowerShares Financial Preferred
(PGF) - Get Invesco Financial Preferred ETF Report
ETF. It sports a yield of 10% and includes 34 individual issues.
Alternatively, you can buy the ETF's largest holding, the
Bank of America
(BAC) - Get Bank of America Corp Report
8.2% Preferred Series H (BAC-H). It has call protection until May 2013. At Monday's closing price of $21.95, the yield-to-call of BAC-H is roughly 11%.
Yield-to-call is calculated by taking the present value of future cash flows (dividends) plus the return of principal at the call date ($25) and discounting the those cash flows by the yield to call. Yield-to-call tells you the annualized return you will receive on your investment at today's price, assuming that the dividends you receive are reinvested at the same return rate. An 11% gain is a pretty good return -- reflecting the current perception that no financial institution is safe.
In the REIT area,
Duke Realty's
(DRE) - Get Duke Realty Corporation Report
8.375% Preferred Series O (DRE-O) trades at $18, sporting a current yield of 11.6%. Duke is one of the largest, most diversified commercial office real estate operators with more than 142 million square feet of office and industrial properties in 25 cities, mostly in the eastern U.S. and Texas.
Considerable fear exists that commercial real estate prices will continue to weaken. Further aggravating Duke's current situation is its land holdings of 7,700 acres for 113 million square feet of future development. Raw land prices are very soft and considered to be a big liability right now. Nevertheless, as preferred stock investors, my firm's primary concern is the company's ability to continue to meet its dividend obligations.
On that score, we believe Duke Realty's broad and diverse portfolio (308 properties in bulk distribution, 241 suburban office properties and 57 service centers will provide it with extremely stable cash flows. In the 12 months ended June 30, tenant occupancy rose from 93% to almost 95% and operating income climbed 2% on same-store basis (not including new properties).
Duke's customers are major corporations (
Northrop Grumman
(NOC) - Get Northrop Grumman Corporation Report
,
AT&T
, Lenovo,
Citigroup
(C) - Get Citigroup Inc. Report
,
Wal-Mart
(WMT) - Get Walmart Inc. Report
and
Anheuser-Busch
(BUD) - Get Anheuser-Busch InBev SA/NV Report
) that sign long-term leases. Duke Realty is not overly levered, with its debt-to-equity ratio at 50%.
However, amid the current credit crisis, all leveraged companies have reduced access to new credit, making long-term financing for projects in construction problematic. The high-yield index spread is more than 9% over U.S. Treasuries, which means that any new financing on existing projects could be very expensive. Nevertheless, I believe that barring a full-fledged economic disaster, Duke Realty will weather the current financial tsunami, and Duke preferred shareholders will realize very good returns. Should DRE-O be called in February 2013, the yield-to-call would be 15.7%.
The Future of Preferred Stocks
More bank failures will sorely test the patience of preferred share holders. Preferred prices are unlikely to strengthen considerably before spreads begin to narrow. Preferreds are valued as long-term high-yield bonds, and as spreads stay wide, it means that investors are demanding higher yields as a margin of safety. As systemic risk subsides, we expect spreads to narrow, though possibly not until 2009. Spreads look as if they want to widen before they narrow. Even so, it seems unlikely that spreads will widen too much more from here.
I like to use preferred stocks in retirement accounts and in some taxable accounts because many preferred shares are qualified, meaning that a significant amount or the entire dividend is taxed at the 15% tax rate, as opposed to bonds, which are taxed as ordinary income, 30% or higher for many investors.
Preferred stocks may struggle for the next few quarters. And while the market for new issue trust preferreds is probably closed for the foreseeable future, existing preferred shares offer good value for long-term, patient investors.
Daniel A. Barnes, CFA, is the founder of Barnes Capital, a Registered Investment Advisor in Lafayette, Calif. He writes a bi-monthly newsletter at www.barnescapital.com. Daniel works with Rob Ballan, founder and portfolio manager of RB Capital Management (www.rbcapitalmanagement.com), on fixed-income and hedged equity portfolios. At time of publication, Barnes Capital was long BAC-H, DRE-O and PGF.