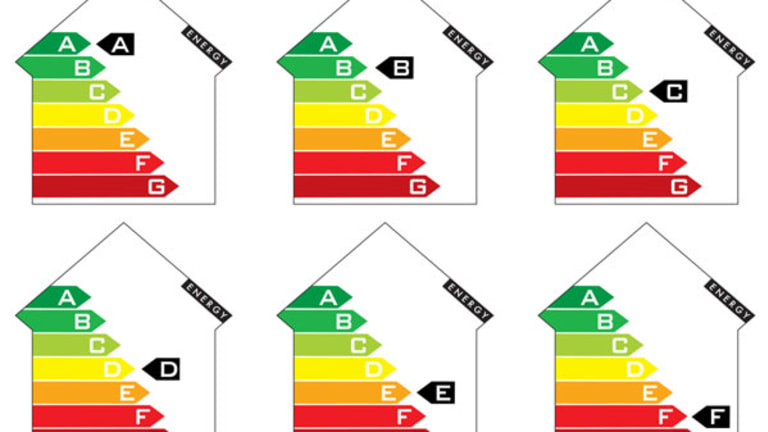 Publish date:
In Natural Gas Bust, Boom Town Teaches Drillers a Lesson
A Louisiana town that three years ago was awash in natural gas boom money prepared better than drillers for the eventual bust.
A Louisiana town that three years ago was awash in natural gas boom money prepared better than drillers for the eventual bust.
NEW YORK (
) -- Robert Glass has been through his share of oil and gas booms and busts, and the
historic slide in natural gas pricing to near-$2 and a 10-year low, which has brought gas drilling to a halt in Louisiana, doesn't faze him.
Before becoming director of public works for Louisiana's Caddo Parish, which includes the city of Shreveport, Glass clocked 18 years in the oil and gas business. In fact, the former oil and gas executive became a municipal official just as the Haynesville shale gas boom was flooding Louisiana with cash.
To manage the natural gas bust wisely, look to municipalities, not the oil and gas companies.
"It's somewhat normal down here. It's always been that way with gas. No matter how good it gets, two or three years down the road, it will turn," Glass said.
In fact, Louisiana's familiarity with this harsh cycle goes back to 1910, when the Pine Island oil and gas field was discovered in Caddo Parish. "Pine Island was one of the biggest oil fields in Louisiana. Back during that time there were good-sized boom cities and now they are little bitty towns lucky if they have a few thousand people," Glass said.
Headline attraction to the energy boom is perennial. A headline from the
New York Times
three years ago about the Haynesville shale boom can today be replaced by tales of the North Dakota Bakken, where unemployment is a thing of the past, or stories about the Eagle Ford and Permian shale, where sports car dealerships spring up and real estate values rocket in formerly forgotten locales.
The press is less obsessed with the bust than the boom in the current narrative about the United States becoming the
"new Middle East" thanks to the revolution in shale drilling technology. Yet the same Louisiana boom area that the New York Times profiled three years ago is weathering the natural gas bust rather well, even if Glass is no longer fielding calls from the national press.
In fact, Caddo Parish is proving to be an example of fiscal discipline that the E&P companies might be well advised to heed, led by the biggest driller in the Haynesville shale,
Chesapeake Energy
(CHK) - Get Report
.
Chesapeake Energy is the poster-child for the shale land grab and the excessive leverage racked up by the company has made it a
market laggard. Cash flow is a major concern and the company this year said it will sell as much as
$10 billion to$12 billion in assets to cover its expenses. Caddo Parish, on the other hand, doesn't have to sell a thing, including any of its remaining oil and gas acreage.
The aggressive mentality that led Chesapeake Energy to amass the second-largest collection of shale assets in the U.S. -- second only to
Exxon Mobil
(XOM) - Get Report
-- is on display once again, even as the boom has gone bust. Chesapeake has twice the level of debt of a company 27 times its size in Exxon Mobil.
This week, Chesapeake Energy officials were back in Caddo Parish to make a bid on Haynesville acreage. The price per acre being offered by Chesapeake says all that needs to be said about the cycling from boom to bust.
In July 2008, just as the press was chasing the Haynesville boom story, the high bid for shale drilling acreage in Caddo Parish was $30,212 per acre and a 30% royalty. By April to July 2010, Caddo Parish was accepting bids at $6,867 and $7,537, both with a 25% royalty.
Chesapeake Energy's latest offer? Not to exceed $1,500 per acre and a 25% royalty. Glass said that twice in the recent past Chesapeake Energy came to Caddo Parish with declining bids of $5,000 and $3,000 per acre before the latest drop to $1,500.
It's not just Chesapeake's insatiable need for acreage that is on display in the Haynesville negotiations (though the company can make the case that it is now a deep value buyer, opportunistically acquiring for a better day). It's also a sign of the parish's fiscal discipline that it doesn't have to say yes to Chesapeake at natural gas bust prices.
"The last two times the parish elected not to do it, because the price was not high enough and unless they pay a premium the parish will just sit on the acreage, " Glass said. Glass expected that the parish would likely reject Chesapeake's latest offer, too. "We don't need the money. The parish can hold out because it is financially strong."
Over the three-year boom that hit its high point in 2008, Caddo Parish was able to amass a $50 million reserve fund. The fund stood at "a few thousand dollars" before the boom. Royalty checks during the boom had averaged as high as $1 million per month for the parish. Last year, royalty checks averaged around $350,000 a month, and in the past few months, the royalty checks have come down to $150,000 to $200,000, Glass said.
Yet Caddo parish still has about $48 million in the reserve trust. Unlike Chesapeake Energy, where critics contend the board is beholden to CEO Aubrey McClendon, in the parish 8 of 12 commissioners must agree to release any money from the trust.
The parish viewed the days of the record $30,000 bid per acre as a one-time bonanza. "We knew it wouldn't happen again and we've been fortunate in trying to protect it," Glass said.
It's a conservative approach to managing the gas boom windfall that has led to a local bond rating higher than the state's rating, and an unemployment rate that remains lower than the national average at 6%. It helps Shreveport that its workforce is diversified, with a burgeoning "medical mile" and an Air Force base.
The situation for Caddo Parish has changed, nonetheless. While the head of sales at the local European sports car dealership said he hasn't seen any impact of the gas bust yet, and real estate values are stable, Glass's own son is now working in Pennsylvania's Marcellus shale -- where economics still support gas drilling. He has seen friends move to southwestern Texas for jobs in the Eagle Ford shale boom, also.
In fact, while the lease deals have stopped in Caddo Parish, Glass still finds himself busy in advising parish officials located in new speculative shale plays like the Tuscaloosa Marine, on how to deal with oil and gas companies.
"Some of the parishes are not used to the boom and bust and interest from oil and gas companies. I've talked to several in the Tuscaloosa Marine shale. Lots of them don't know some of the things they need to know to protect themselves," Glass said.
Back in Caddo Parish, Glass said there are still convoys going out to the well sites, and in the grander scheme of local development, more drilling now than before the boom, even if the most recent craziness has died down. Wells still have to be serviced even if, year-over-year, rig count in the Haynesville is down by 55%. Chesapeake Energy, specifically, has been good about offering relocation to workers if they don't have a job in the local drilling operation anymore, though no workers are forced to move.
What is known to all who lived through, and benefited from, the 2008 boom in Caddo Parish, is that it's done. "Everyone knows the drilling boom is over but everybody isn't depressed from what I can gather. We haven't squandered the money," Glass said.
There's not only a lesson in that for the other parishes, but for Chesapeake Energy.
-- Written by Eric Rosenbaum from New York.
>To contact the writer of this article, click here:
Eric Rosenbaum
.
>To follow the writer on Twitter, go to
.
Follow
TheStreet
on
and become a fan on