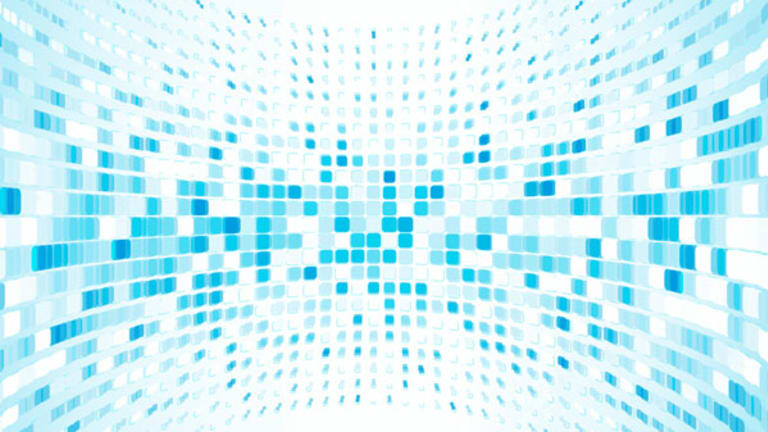 In D.C. Politics, Solyndra Played by the Rules
There are plenty of reasons to lay into bankrupt White House-backed solar company Solydra, but lobbying isn't one of them.
NEW YORK (
) -- Top officials of bankrupt White House-backed solar firm
Solyndra
are refusing to testify before the House Energy investigative subcommittee on Friday, invoking their Fifth Amendment right. There's one issue in which I agree with the Solyndra executives that they shouldn't have to say a word. In fact, there's one Solyndra-Gate subject that I don't even think the company's executives should need the protection offered by the U.S. Constitution.
The bankrupt solar company's lobbying splurge is among the sound bites on the palates of eager politicians and the Solyndra-Gate headlines now ubiquitous in the press. It shouldn't be. Unless you're ready to indict the entire Washington D.C. lobbying culture, the fact that Solyndra increased its lobbying budget to more than $1 million in a few short years tells you nothing other than that this is the way the game is played in Washington, by everyone, in every sector, and on both sides of the partisan rancor.
There are plenty of reasons for the Solyndra bankruptcy to be scrutinized and plenty of ways to scrutinize it, from the Department of Energy's
in providing a $528 million loan to the company, to any and all
, and Solyndra's own campaign of misinformation in D.C. and in the press as its balance sheet was falling apart.
Among the trove of seized Solyndra emails are ones in which the company gives the Obama administration the bright idea of putting solar panels on the White House. This is exhibit A of the "cozy relationship" between the White House and solar company (for the record, the White House told Solyndra any such request would have to be made through the appropriate branches of the federal government).
Exhibit, or I should say, Ehibits B, is the laundry list of campaign donations made by Solyndra's top officials. Solyndra employees have donated $20,800 to federal candidates and committees since 2006, when the first donations were made -- 72% benefited Democrats, 27% benefited Republicans, and 1% benefited Libertarians. President Obama was the top recipient, receiving $2,800, according to data from the Center for Responsive Politics, a non-partisan organization for transparency in lobbying.
Exhibits C are the lobbyists hired by Solyndra. Between January 2009 and June 2011, when it shuttered its federal lobbying operation, Solyndra spent $1.1 million on lobbying. The company's lobbying expenditures peaked in 2010 at $550,000, when it hired 11 federal lobbyists, and it hired lobbyists from Mcallister & Quinn, McBee Strategic Consulting and Washington Tax Group.
In 2008, Solyndra had hired just three lobbyists -- only one of whom passed through the public-to-private revolving door (versus the 11 lobbyists moving through that door by 2010). In 2008, Solyndra spent $160,000 on lobbying -- meaning the company's lobbying expenditures increased nearly 250% between 2008 and 2010, the Center for Responsive Politics data showed.
The alternative energy sector -- as defined by the Center for Responsive Politics -- donated a little over $30 million in 2009 and 2010 to political campaigns. Over the past decade, the alternative energy sector has spent roughly $150 million on lobbying. And do you know where that places alternative energy among the top industries spending to influence Washington D.C. power brokers?
The alternative energy industry doesn't place: It's nowhere on the map among the top 20 sectors.
Any idea where oil and gas ranks on this list? No. 6 overall, spending $1.2 billion in the past decade. Think that might help them fight off
President Obama's attempt to take away
$41 billion in tax breaks over the next decade?
Compared with the $30 million that the entire alternative energy sector spent on lobbying in 2010, the top four oil and gas companies --
Chevron
(CVX) - Get Chevron Corporation Report
,
Conoco Phillips
(COP) - Get ConocoPhillips Report
,
Royal Dutch Shell
(RDS.A)
and
Exxon Mobil
(XOM) - Get Exxon Mobil Corporation Report
-- spent more than $55 million in 2010. The American Petroleum Institute donated almost twice as much to political campaigns as the American Wind Energy Association and Solar Energy Industry Association combined.
Some of thie biggest donors among "alternative energy" are far from Solyndra and the solar industry. An organization called Growth Energy donated $1.5 million to campaigns in 2010. Lo and behold, Growth Energy is a trade group supporting America's ethanol industry.
Clean Energy Fuels
(CLNE) - Get Clean Energy Fuels Corp. Report
, the natural gas transportation refueling infrastructure company, where T. Boone Pickens sits on the board, donated more than a million dollars in 2010 to politicians. NatGas Act, anyone?
Solyndra's lobbying spree actually looks pretty sizable when compared with powers like Pickens and the corn state ethanol lobby. But consider this when it comes to the link between solar lobbying and the Department of Energy loan guarantee program: It's far from a straight line or a simple "do the math" equation.
First Solar
(FSLR) - Get First Solar, Inc. Report
, which received three loan guarantees from the DOE this year, donated $720,000 to political campaigns in 2010. But
SunPower
(SPWRA)
, which received a $1.2 billion loan guarantee this year from the DOE, donated a paltry $90,000 in 2010. Granted, a majority of companies that have received loan guarantees are among the alternative energy companies that have made political contributions, and that's as it should be, without some smoking gun in the details, unless that gun is pointed at every industry and every person in Washington D.C.
Now the three First Solar loans and the SunPower loan are now in a form of political limbo, as House Energy has requested that Secretary of Energy Chu explain by next Monday, Sept. 26, why 14 loans are scheduled to close in the next 9 days, and prove that these loans haven't been "rushed", as emails related to the Solyndra loan suggest was the case in its review process. The DOE loan guarantee program 1705 under which the solar loans applied is scheduled to expire on Sept. 30.
Solyndra executives deserve to be grilled, or at least be given a lecture if they won't speak, and to some people invoking your fifth amendment right is another way to say "I'm guilty of something." Indeed, there's plenty of suspect business in the business between the federal government and the solar company, but lobbying isn't one of these issues.
"People invest in lobbying because it's the way business is done in Washington," said Michael Beckel, spokesman for the Center for Responsive Politics. "When a new industry is starting to gain a foothold it wants to make sure it has access and its voice is heard in the conversation. Solyndra is not alone in going from zero to massive, that's the way it's done, company after company and industry after industry. It's a pattern we see time and time again."
Beckel said there was a surge in alternative energy lobbying in 2009, and it was expected given so many Democrats talking about shoveling money into the renewable energy sector. "The time was right to go big when Obama took office, to invest big in lobbying to be able to get a piece of pie," Beckel said.
Each administration brings with it certain connections to people and industries and industry players who are making strategic investments in gaining access to decision makers, and for Obama and the Democrats, Silicon Valley has been fertile ground. But make no mistake, that's no exception to the rule. It is the rule, and Solyndra was playing by the rules already established. Unless you're ready to have a conversation about the whole pie, and not just Solyndra or green energy's piece of the pie, lobbying is one issue over which Solyndra was just doing the blocking and tackling of pay-to-play in Washington, and I might add, doing a pretty good job of it, while they failed miserably at just about everything else.
-- Written by Eric Rosenbaum from New York
RELATED STORIES:
>>Why You Should Be Alarmed by Solyndra
>>Solyndra Strikes: in Jobs Speech, Obama Quiet on Green Energy