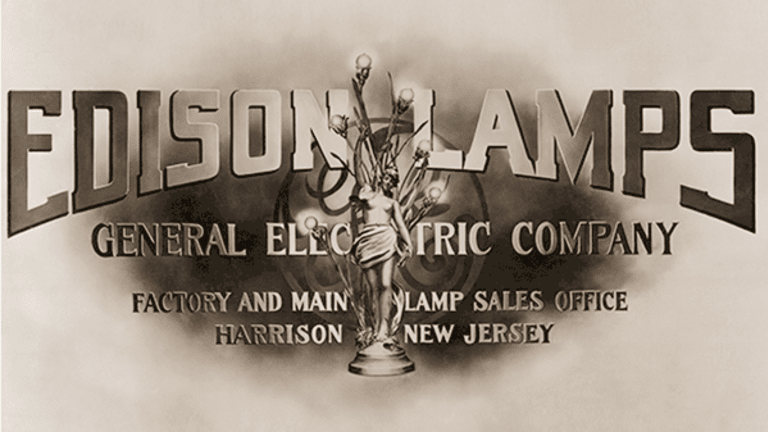 In Case You Missed It: Monday, Oct. 31
General Electric traces its beginnings back to Thomas Edison and Edison Lamps. The acquisition of Baker Hughes starts the latest chapter of the storied company.
If you'd like to receive "In Case You Missed It" in your email inbox every evening, please register for TheStreet Alerts and follow me.
Merger Monday got another early start for the second consecutive week as Action Alerts PLUS holdingGeneral Electric's (GE) - Get Free Report Sunday announcement that it had reached a deal to combine its oil and gas business with that of Baker Hughes (BHI) , kicked off the Monday trading day. M&A news continued throughout the day highlighted by CenturyLink's (CTL) - Get Free Report $37 billion deal for Level 3 Communications (LVLT) and Blackstone's (BX) - Get Free Report $6.1 billion buyout of TeamHealth (TMH) .
But while mergers were the talk of Wall Street, The Street and its affiliates put an ear to the ground to help untangle a host of issues you should be paying attention to amid the merger flurry (it's ok if you missed them, that's why you're here).
What should investors make of Nike's (NKE) - Get Free Report latest downgrade and just how Under Armour's (UA) - Get Free Report new, "speedier" sneakers could help boost its sales? The Street has the answers.
Other questions also kept us busy: Does national grocery chain Kroger (KR) - Get Free Report have the goods to weather the changing landscape of the food business; what does private prison operator Corrections Corp. of America (CXW) - Get Free Report have to do to turn around its business and its stock price; and that's just for starters.
Here are the highlights:
Nike's Downfall Could Be Foot Locker's Tailwind
Increased competition among the top 3 sports apparel vendors could be a boon for Foot Locker. Full story 
What Under Armour's Bizarre New Sneakers Say About Its Billion-Dollar Footwear Ambitions
Under Armour won't just be relying on Steph Curry to reach its ambitious footwear sales goal. Full story
Tweet of the Day
New Identity Doesn't Address Core of Corrections Corp. Challenges
Whether a name change to CoreCivic will affect public perceptions about the for-profit jailer remains to be seen. Full story
Chart of the Day: Kroger Has Potential to Break Out
Shares of the grocery chain operator have lost over 30% of their value over the last year, and the stock is now testing that pattern resistance level and its 50-day moving average. Full story
Gannett's Bankers Can Look to Yellow Pages Bankruptcy for Caution on Tronc
Gannett's (GCI) - Get Free Report bankers need look no further than a 2013 merger of two bankrupt Yellow Pages publishers for reasons to back away from paying $18.75 for fellow newspaper publisher Troncundefined . Full story
Video of the Day: Adient CEO Discusses the Future of Self-Driving Cars
With global automotive company Adient beginning trading as an independent company Monday, the company's CEO shares his thoughts on the cars of the future. Full story
InvenSense Could be Latest Internet of Things Target
The sensor maker says it has hired a financial adviser to explore options, which could include a sale. Full story
Telecom's Capex Tailspin Is Leaving Few Firms Unscathed
A string of downbeat earnings reports suggests weak telecom capital spending will take a toll on many companies. That includes some optical component high-flyers. Full story