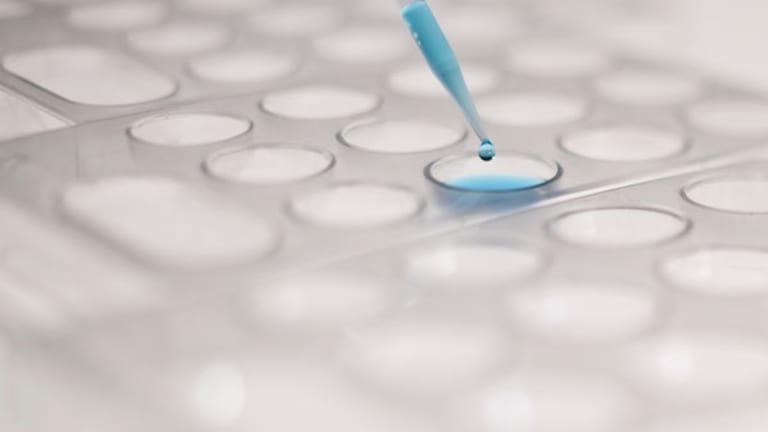 IMS Health Wild Ride: Is It Time to Buy?
Shares of IMS Health dropped off a cliff on Friday morning as a potential amendment to the healthcare package loomed as a threat to earnings -- but the market may be overreacting.
(IMS Health article updated for closing price/volume and comment from investor.)
NORWOLK, Conn. (
) -- Shares of healthcare industry data provider
IMS Health
(RX)
dropped off the end of the world on Friday morning when news of a potential amendment to the congressional healthcare overhaul spelled potential doom for IMS earnings and a planned acquisition of the firm.
But did the amendment really spell doom for IMS?
The market seemed to think that might be the case when the opening bell rang, as IMS shares fell more than $3. But by mid-day the beating had moderated and IMS had climbed halfway back to its closing price yesterday of a little over $21.
IMS was down just over 6% to $20.05 at the close, off a Friday morning low of $17.98. The trading action was furious, with more than 45 million shares being traded by day-end, versus an average of 7 million shares.
With shares still off a 52-week high of $21.67, but down from pricing that had been achieved based on an expected acquisition. So did the freefall in IMS shares set off one last opportunistic buying window for investors before an upcoming acquisition?
HMOs were up with
big gains on Thursday on the most recent news about the congressional overhaul.
It's not just the healthcare overhaul news that is in play when it comes to IMS. Earlier in November, two investment funds, TCG Capital and the Canadian institutional investor the CPP Investment Board, announced they would jointly acquire IMS. Shares reached a 52-week high as a result, which at its worst moment on Friday morning, IMS dropped to a level $4 below.
When news of the potential amendment sponsored by the far-to-the-left Senator Dick Durbin of Illinois surfaced, it immediately set off alarms bells about the deal reaching consummation, or the buyers coming back with a lower price. Most importantly, it set off alarms that there would be a big hit to IMS earnings.
IMS collects doctor prescription data and sells it to the drug companies for their marketing purposes, and the Durbin amendment would kill that business. Still, it's just one of many of the research products sold by IMS, and the amendment could certainly be left on the congressional cutting room floor by the end of this process.
John Kreger, an analyst at William Blair & Co. who covers IMS, said he ran an analysis this morning when the IMS shares plummeted that found that even in the hypothetical scenario that the Durbin amendment passes, it would amount to at most a 5% hit on IMS earnings -- not enough, finally, to dissuade the acquirers to walk away from the deal.
Could it persuade the acquirers to come back to IMS with a lower offer?
Possibly, but Kreger said bidding was intense for IMS and if the buyers try to use this scenario as a means to exact a lower price from IMS, IMS could seek other bidders, so it is a fine line that TCG and CPP would be walking in trying to renegotiate.
"If it wasn't already a competitive situation, it might be easier for the buyers to pursue a lower price," Kreger said.
A CPP Investment Board spokeswoman said the investor will not be commenting and referred calls to IMS.
As for the chances for the amendment to be included in the final package, similar legislation is not unprecedented. Kreger noted that Massachusetts, New Hampshire and Vermont all have similar state laws.
However, a good rule of thumb with Congress is that the House version is usually more extreme than the Senate version, and even the house bill on this particular issue is less extreme than Senator Durbin's amendment. The house bill only highlights this business of doctor prescription data sales as an issue to study, Kreger noted.
"IMS is purely trading on speculation and we think at this point it is overdone," Kreger said. "Even climbing back up halfway from its lowest point on Friday morning, we still think it is overdone," he added.
He also said even with a 5% hit to earnings, it would not change his rating of market perform on IMS.
William Blair acknowledged in disclosures that it intends to seek or expects to receive compensation for investment banking services from IMS in the next three months and is a market maker in IMS securities.
-- Reported by Eric Rosenbaum in New York.
>>See our new stock quote page.
Follow TheStreet.com on
and become a fan on
Copyright 2009 TheStreet.com Inc. All rights reserved. This material may not be published, broadcast, rewritten, or redistributed.