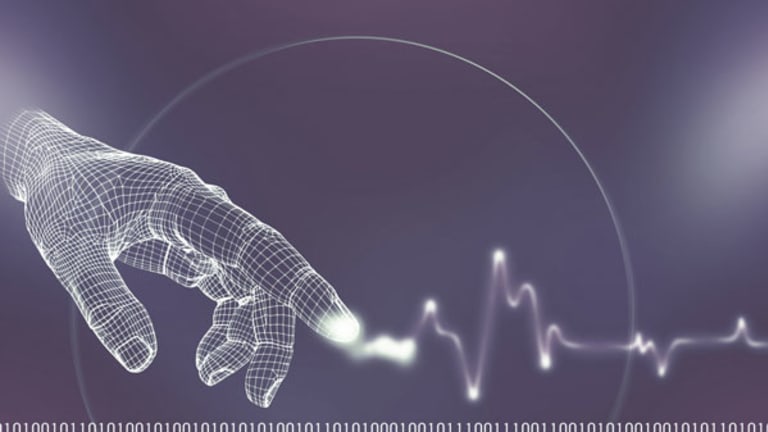 IMS Health: $4 Billion Deal Back from Dead?
Rumors of the death of IMS Health were premature as signs look positive Wednesday for a its $4 billion takeover.
NORWALK, CT. (
) -- If
IMS Health
(RX)
had a grim prognosis last week, then Dr. Market has engineered a speedy recovery.
Last Friday, when news broke about a congressional amendment that would restrict the sale of patient prescription records to drug companies by doctors,
shares of IMS Health went into freefall. The company derives a portion of its profit from these kinds of data sales.
The market reacted with panic Friday morning, with IMS Health shares plunging below $18.
Still worse, IMS Health is in the midst of a buyout.
TCG Capital
and the
CPP Investment Board
, a Canadian institutional investor, are planning to take IMS private for $4 billion in a leveraged buyout worth $22 per share -- a 31% premium to IMS shares' closing price just prior to the offer. Including assumed debt, the deal is valued at $5.2 billion.
Fears grew intense last week that the buyers might pull out of the deal -- or, at least, demand a lower price.
But, on Wednesday, the company announced that it has scheduled a shareholder vote on the planned acquisition for Feb. 8. This might seem par for the course in a run-up to closing an acquisition, but given last week's panic, news of the vote appeared to ease concerns that the congressional amendment might severely damage IMS's business or imperil the deal.
"It's a good sign," said John Kreger, an analyst with William Blair, adding, "We interpret it as a signal that everything is on track, and the amendment hasn't had an impact on the process."
It's also possible that IMS Health is simply anxious to speed the transaction to completion, but the market reaction since Friday's frenzied selloff suggests that the likelihood of a doomsday scenario for IMS has lessened.
IMS Health shares reached $20.64 Wednesday afternoon, before leveling off. Since falling below $18 Friday morning, the stock price has moved steadily higher.
According to William Blair's Kreger, a restriction as outlined in the controversial amendment would reduce IMS's earnings by 5% at most. "That number doesn't seem meaningful enough" for IMS's private-equity buyers to consider scuttling the deal, Kreger said.
Kreger noted that IMS had a similar business in Germany, where restrictions also exist on this kind of data sale. According to Kreger, IMS management has said that the German rules were a drag on the unit's earnings for only two quarters. "Private-equity buyers take a longer term view than that," Kreger said. "A six-month disruption would be a deal breaker."
-Reported by Eric Rosenbaum in New York.
RELATED STORIES:
>>IMS Health's Wild Ride: Time to Buy?
>>See our new stock quote page.
Follow TheStreet.com on
and become a fan on
Copyright 2009 TheStreet.com Inc. All rights reserved. This material may not be published, broadcast, rewritten, or redistributed.