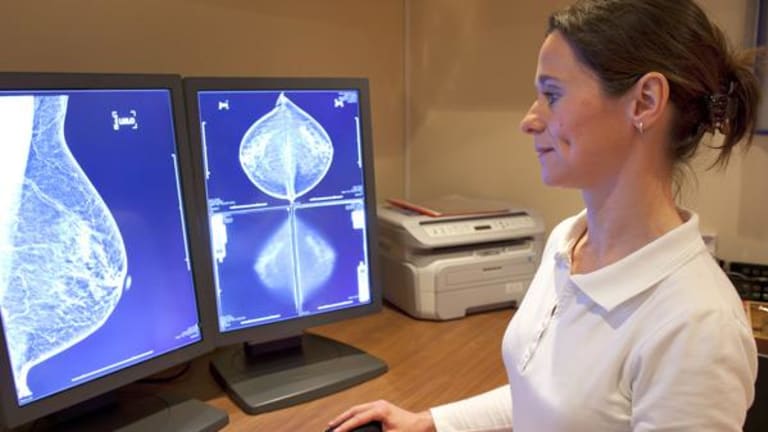 Immunomedics Sale Hinges on Proxy Battle Over Fate of Controversial Founder
An activist investor believes a buyer for a promising breast cancer drug can be found if Immunomedics' Chairman David Goldenberg is forced out.
To force out or retain Immunomedics (IMMU) - Get Free Report founder, Chairman, Chief Scientific Officer and Chief Patent Officer David Goldenberg, along with Cynthia Sullivan, the company's CEO and Goldenberg's wife, is the central issue in an ongoing proxy fight.
Immunomedics has been for sale for quite some time. The asset of interest to potential buyers is the experimental triple-negative breast cancer drug IMMU-132. (The rest of the company's pipeline is essentially being offered for free.)
No pharma or big biotech has stepped up to acquire Immunomedics. The blame likely lies with Goldenberg and Sullivan, which is why the outcome of the proxy fight -- do they stay or go? -- is important.
VenBio Select Advisor, the investment fund managed by Behzad Aghazadeh, acquired a 9.9% stake in the company and is trying to install a new slate of independent directors. The fund believes Goldenberg and Sullivan are the biggest impediment to unlocking long-depressed shareholder value. If VenBio wins the shareholder vote set for Feb. 16, Goldenberg will be forced to resign. Sullivan has already agreed to step aside.
Supporting the VenBio effort is likely the right choice. I'm not a proxy adviser like Institutional Shareholder Services, but if you ask for my opinion, Immunomedics will benefit from a quick and clean (obviously negotiated) separation from Goldenberg and Sullivan. The couple have enriched themselves to the detriment of shareholders for too long. Immunomedics has been around for 35 years and has not brought a single drug to market.
Having Goldenberg and Sullivan in executive and board roles at Immunomedics -- Goldenberg basically controls everything -- has kept investors away and turned off pharma companies from doing deals or even acquiring the company, despite their interest in its drug IMMU-132.
Immunomedics opposes VenBio. To stop the activist campaign from succeeding, Goldenberg and his board agreed to bring in four new independent directors led by Jason Aryeh, managing partner of Jalaa Equities, who has earned a reputation as an effective corporate board cleaner. Two of the old directors, Goldenberg cronies, were let go. Goldenberg agreed to relinquish his role as board chairman to Aryeh, although Goldenberg remains a director and retains his management responsibilities. CEO Sullivan agreed to resign after the marketing application for IMMU-132 is filed with the U.S. Food and Drug Administration in the middle of the year. A new CEO will be hired.
The fatal flaw in the Immunomedics "Aryeh rescue plan" is Goldenberg. He keeps his executive role and board seat. Privately, the Aryeh side is telling institutional investors Goldenberg has been "neutered" -- sequestered from sale negotiations. Still, they insist Goldenberg's retention is important in case others need to know where to find clinical data, patents or anything else pertaining to the sale of the company.
Immunomedics' market cap is less than $500 million today, despite full ownership of IMMU-132, which could be approved next year.
Remove Goldenberg and Sullivan, install an independent board, recruit a new CEO -- and Immunomedics' credibility issue will be fixed. The company's valuation will more fairly reflect the potential of IMMU-132.
This is the VenBio plan for Immunomedics. It's a better way to go than the "Aryeh rescue plan" that lets Goldenberg stick around in a reduced role.
Now, about IMMU-132. The most recent update from the expanded, single-arm phase II study in 85 evaluable patients with heavily pretreated triple-negative breast cancer showed an overall response rate of 29% and median progression-free survival of 6 months. The median duration of response was almost 11 months. An independent confirmatory review of patient scans is underway. The study is fully enrolled at 100 patients with final data and the FDA accelerated approval filing expected in the third quarter.
These data are definitely encouraging, so I'm compelled to reassess my previously expressed skepticism about IMMU-132. This might be a real drug in triple-negative breast cancer.
So, mea culpa watch. It looks like I could be wrong about this drug, pending final data and the outcome of the FDA decision.
"You may have to eat your hat. I actually like IMMU-132 in TNBC. So do several breast cancer researchers and specialists I've chatted with," a knowledgeable and plugged-in cancer drug consultant said to me when I asked for an independent assessment of the data on the drug.
This bullish view of the drug echoes what I've heard from institutional health care investors who've also conducted their own due diligence.
All right, so maybe I was too harsh on IMMU-132. But it's difficult to have an open mind, to cast doubt aside, when the people pushing the clinical data have been trying, unsuccessfully, to develop a real drug for 35 years! (Recall the embarrassing ASCO publicity stunt from June.) Goldenberg founded Immunomedics in 1982. I was 14, and I bet many of you reading this column weren't even born yet.
Thirty-five years of continuous R&D without an approved drug is an astounding record of futility, made worse by feckless corporate governance that has allowed Goldenberg and Sullivan to each make millions of dollars in salary, bonuses, related-party consulting fees and stock grants, all at shareholder expense.
"I do know from pharma contacts that some BD&L [business development] people have avoided the company for the very reasons you outline," my cancer drug consultant source added. "However, a change in management and directors is exactly what's needed to affect the acquisition and make it more attractive to potential buyers."
What is Immunomedics worth if IMMU-132 is approved?
One of the company's shareholders who sides with VenBio in the proxy fight believes Immunomedics should be valued at $1.5 billion, assuming IMMU-132 is approved in the U.S. as a last-line treatment for triple-negative breast cancer patients. He models approximately $400 million in U.S. sales in this initial indication.
At Tuesday's closing price, Immunomedics carried a market value of $466 million.
Adam Feuerstein writes regularly for TheStreet. In keeping with company editorial policy, he doesn't own or short individual stocks, although he owns stock in TheStreet. He also doesn't invest in hedge funds or other private investment partnerships. Feuerstein appreciates your feedback; click here to send him an email.