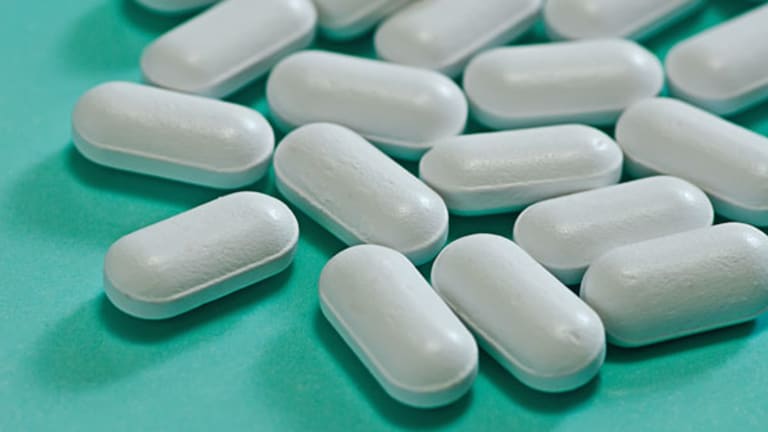 ImClone's Indefinite Future
Major changes are taking place at the biotech, including the addition of Carl Icahn to the board.
ImClone Systems
(IMCL)
is facing three major events in the course a few days that could drastically alter the present and the future of the New York-based biotech company.
On Monday, a judge ruled that the company's cancer fighter Erbitux
infringed a patent that actually belonged to scientists with Israel's Yeda Research. Many on Wall Street believed ImClone would have to share the patent, but a U.S. district court in Manhattan found that it belonged exclusively to Yeda.
Just what the financial implications of the decision will be aren't immediately clear, but one thing is certain: ImClone spent a lot of money trying to defend itself and will shell out more cash in the appeals process. Assuming the decision sticks, the belief is that the company will likely have to pay a low-single-digit royalty to Yeda.
A spokesman for ImClone wouldn't speculate on what it could be required to pay, other than to say that the current agreement with
Sanofi-Aventis
(IMCL)
is in the low single digits for an exclusive license. Yeda will probably grant ImClone a nonexclusive license.
Nicholas Groombridge, an attorney for Weil Gotshal & Manges and the lead counsel for Yeda, also declined to comment on the level of royalties that Yeda will seek. He did say that Yeda will likely seek damages on past sales, although typically in these cases punitive damages aren't pursued.
Damages on past revenue could easily total $17 million, or about 20 cents a share. Royalties during the next three years could amount to $43 million, assuming a 2% royalty is paid on the revenue estimates carried by Thomson Financial.
However, those future revenues aren't in the bag, and that brings us to the second issue. ImClone's Erbitux faces competition not only from future potential Yeda licensees but from Vectibix, the colorectal cancer drug from
Amgen
(AMGN) - Get Amgen Inc. Report
that is expected to receive clearance from the Food and Drug Administration in the coming days.
The drug's approval is already priced into ImClone's shares. What might not be is pricing.
Erbitux is one of the most expensive drugs around, with a price tag above $17,000. If Vectibix is priced aggressively, ImClone may be forced to lower its price, squeezing margins. Vectibix's pricing is expected to be announced at the time of approval.
Lastly, ImClone could be facing another management shakeup, though that would probably be viewed by investors as a positive. Carl Icahn won a seat on the board of directors Wednesday, along with two of his associates. The billionaire investor and his group now control one-quarter of ImClone's board.
Icahn has demanded that Chairman David Kies step down. Whether or not that happens, Icahn, who owns roughly 14% of ImClone's stock, will almost certainly push for other changes and might look to find a buyer for the company.
At the end of the day, ImClone has a decent pipeline, and that may be attractive to potential acquirers, but this is a stock that attracts trouble like Courtney Love. In a volatile sector such as biotech, the company might be best avoided regardless of its pipeline or current drugs.
Simply put, too many things can go wrong with a biotech company on the wrong side of a lot of fights. And when things go wrong in biotech, investors take a pounding.
In keeping with TSC's editorial policy, Lichtenfeld doesn't own or short individual stocks. He also doesn't invest in hedge funds or other private investment partnerships.
Marc Lichtenfeld was previously an analyst at Avalon Research Group and The Weiss Group and a trader at Carlin Equities. He holds NASD 86, 87, 7 and 63 licenses. His prior journalism experience includes being a reporter/anchor for On24 in San Francisco and a managing editor of InvestorsObserver, a personal finance Web site. He is a graduate of the State University of New York at Albany. He appreciates your feedback;
to send him an email.