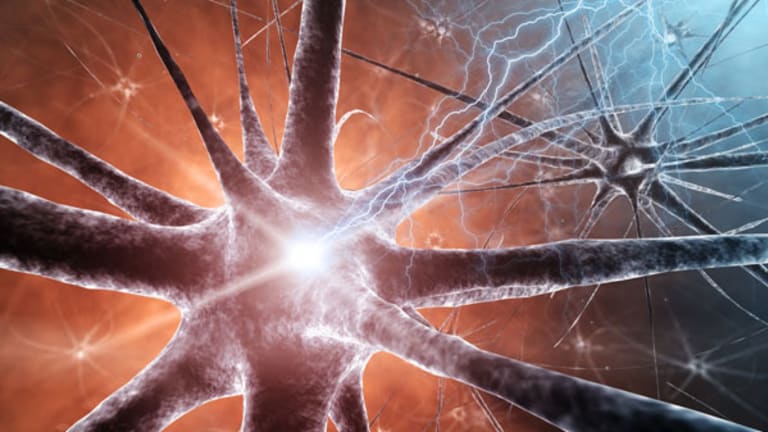 ImClone's Future Gets Brighter
Moving its Eribitux drug into lung cancer treatment would spark a jump in profit.
Moving its Erbitux drug into the lung cancer market should translate into a big jump in revenue and profitability for
ImClone Systems
(IMCL)
.
Just how big? Answering that question is a challenge at this point, but I did throw some very rough numbers into a spreadsheet and came up with this:
Assuming that Erbitux can generate $1.2 billion in U.S. lung cancer sales by the end of 2012, that feeds another $480 million into ImClone's top line. Valuing that at six times sales equates to another $2.9 billion in ImClone market value.
Discounting that $2.9 billion in future market cap by 20% gets you just over $1 billion in present value, or about $12 to $13 a share in additional market cap, based on ImClone's 86 million shares outstanding.
These calculations are all just back-of-the-envelope, and I'm sure that some of my assumptions are off base. I don't have a detailed ImClone financial model at my disposal either, so scoping out exactly how resurgent Erbitux revenue translates to earnings per share is out of my reach.
My goal, simply, is to give a general feel for how lucrative a survival-boosting lung cancer drug could be for ImClone.
Let's quickly recap: German drug maker
Merck KGaA
announced earlier Tuesday that its so-called Flex study of Erbitux plus chemotherapy
increased overall survival vs. chemotherapy alone in patients with advanced non-small cell lung cancer. These patients had not previously received any chemotherapy treatment. No more details from the study were provided.
ImClone, of course, is the developer of Erbitux and shares U.S. marketing rights to the drug with
Bristol-Myers Squibb
(BMY) - Get Free Report
.
ImClone shares were recently up more than 20% to $45.70.
These positive results are somewhat surprising because a similar Erbitux first-line lung cancer study run by Bristol-Myers had come up negative in July. That study, known as BMS CA225, combined Erbitux with a different chemotherapy regimen than the one used in Tuesday's Flex study.
The Flex study combined Erbitux with vinorelbine and cisplatin, a chemotherapy combination used more commonly by European doctors. The earlier Bristol-Myers study combined Erbitux with paclitaxel and carboplatin, which is the more common usage in the U.S.
Erbitux is now the first drug in the so-called EGFR inhibitor class of targeted cancer drugs to produce a survival benefit in first-line non-small-cell lung cancer. The details of the study -- most importantly, the magnitude of the survival benefit -- aren't known yet, which is one big obstacle to figuring out the value of this news to ImClone shares.
It's possible that actual data from the Flex study will not be presented publicly until the next big ASCO cancer meeting in June 2008.
That's a long time to wait, but we do know that the Flex study was designed to show a 25% improvement in survival for Erbitux plus chemo compared to chemo alone. That's a similar survival boost as was reported in
Genentech's
( DNA) Avastin lung cancer study in 2005. Avastin is currently the targeted drug of choice in the first-line treatment of lung cancer.
Tuesday's positive Erbitux results in lung cancer were actually presaged by a nearly identical
phase II study
conducted in 2003-2004 and presented at the 2004 ASCO meeting. This study enrolled far fewer patients than Merck's Flex study, but nonetheless reported a median survival of 8.3 months for patients given Erbitux plus vinorelbine/cisplatin compared to a median survival of 7 months for patients given vinorelbine/cisplatin alone.
For those without a calculator handy -- that works out to a 19% survival advantage in favor of Erbitux.
"We should have believed in Erbitux all along," said Dr. Mark Ratain, an oncologist at the University of Chicago, referring to the widespread opinion (until Tuesday) that Erbitux didn't have much of a future in lung cancer.
Ratain is not involved with any of the Erbitux lung cancer studies, but his best guess is that Erbitux could be working synergistically with cisplatin to the benefit of lung cancer patients in the Flex study. Erbitux may not have the same beneficial effect with carboplatin, which could explain why the previously mentioned Bristol Myers study was ineffective.
This raises a challenge for Erbitux in the U.S.: Since most lung cancer doctors here use the paclitaxel-carboplatin chemo regimen to treat their lung cancer patients, will they readily switch to a different chemo regimen in order to use Erbitux?
"I think it will be a marketing battle," between Genentech and ImClone, says Ratain. "Clearly, there will be some doctors who are so comfortable with paclitaxel-carboplatin that they will just stick to it and use Avastin. But others may choose to switch," he says, which means Erbitux will get its share of the first-line lung cancer market.
All this conjecture assumes, of course, that the Flex study is accepted by the Food and Drug Administration and leads to an expansion of the Erbitux label here. ImClone has yet to say publicly whether it will try to use the Flex study as the sole basis for an FDA filing, or whether it will be conduct its own follow-up studies.
Another wrinkle (as if this story wasn't complex enough) is the high cost of Erbitux, priced at about $10,000 for a month of treatment. By comparison, Avastin's $8,500-a-month cost looks relatively inexpensive.
Once the new Erbitux data in lung cancer is made public and ImClone announces its regulatory plans, the story will become clearer. Until then, conjecture and best guesses will have to suffice.
Adam Feuerstein writes regularly for RealMoney.com. In keeping with TSC's editorial policy, he doesn't own or short individual stocks, although he owns stock in TheStreet.com. He also doesn't invest in hedge funds or other private investment partnerships. Feuerstein appreciates your feedback;
to send him an email.